If you're anxious about what this year might hold, you're in good company. But amid the relentless uncertainty of the pandemic, inflation fears, sclerotic supply chains and labour shortages is a shining reality: Growth momentum is strong. You'd be correct in thinking this sounds like last year's story; we don't even have December trade data yet. But the launch point for 2022 is critical to projecting growth for the year, and the latest data are stunning. From this vantage point, what are export prospects for 2022?
First, the launch point. Canadian exports saw back-to-back blowout growth months in October and November. Bursts of activity in specific industries were a factor, but in both months, eight of 11 industry groupings contributed to the surge. When an increase is that spread out, it's the real thing, and also suggests there's staying power. It speaks of a world that's doing better than the media gloom would suggest—and also a good bit better than businesses or world leaders expected—hence the ubiquitous, but temporary, shortages.
How much better? Well, with one month of data left to round out 2021, exports are entering this year with built-in growth of 11%. This means that if every month from here through the end of this year posts zero growth, 2022 will still be up 11%. Everything else is gravy, as they say. The positive spin is that exporters are in for a hot year. The downside is that there may be little relief from current constraints, and that benefits will tilt heavily to those with spare labour and physical capacity.
Is everyone benefiting from the good times? Most broad industries have left the pandemic's effects behind them, meaning that they're at least back to pre-pandemic levels of exports. Way out in front is the energy sector, boosted by demand and shortage-related price spikes. Canada's energy industry also claims the title of "most improved export category," as it has surged from a 70% drop in shipments to now boasting exports that are 50% above pre-COVID-19 levels. While an inconvenient truth, the surge in demand for energy reflects the speed of acceleration of the world economy, and a global energy complex that was caught short. Things are likely to settle back into a normal rhythm as the year wears on—after all, there's loads of spare capacity—but for the moment, the scramble for energy inputs underlines a global economy on the march.
You should also check out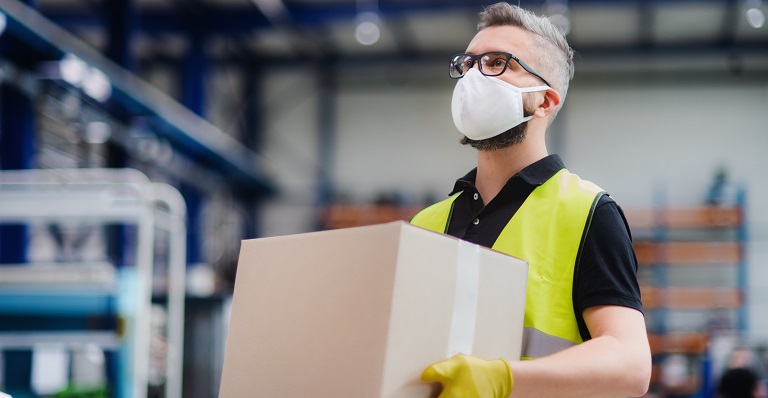 Goods related to industrial production are also scorching. Mining exports are more than 40% above pre-pandemic levels, and chemicals and plastics exports aren't far behind. Forest product shipments are also booming, thanks to hot homebuilding activity stateside and a global need for paper packaging—driven in part by the takeoff in door-to-door delivery, and in part by the need for sustainable packaging. Add also consumer goods and agri-food exports to the winner list.
Progress is, unfortunately, still "K-shaped." The lower end of the "K" sees familiar industries. Rock-bottom in the rankings is aerospace and other transportation equipment. Travel and tourism-related activities have lots of potential, but are still very low and also weighing on service exports. Prospects rest firmly on progress in managing the Omicron variant of the pandemic, and country-by-country responses to new outbreaks.
Another prominent basement-dweller is the auto sector. Unlike travel, autos and parts are still downstairs not because of demand, but due to persistent supply shortages. Semiconductors are the key issue, although key manufacturers have in recent weeks promised that supplies would be up earlier in the new year than previously expected. Demand for vehicles is still red-hot, and expectations are that when new vehicles are once again available, pent-up demand will result in an instant surge in U.S. sales. Of all sectors, this is the one that likely has the strongest near-term prospects—and may well vault from the basement ot the penthouse in record time.
With high-fliers expected to gain further altitude, and the laggards set to take off, it seems that there's a lot more heat to add to current torrid growth. As tight capacity was a key feature of 2021, perhaps this year will be marked by a long-awaited investment surge, as Canadian exporters ramp up to meet the true demands of the market.
The bottom line?
The new year is already being marked by the great growth surprise that hit the world economy late last year. It's obvious in the latest data releases on labour, prices and capacity, and it's clear in Canada's recent and prospective trade activity. It's not a surprise from the standpoint of fundamentals; they were always pointing to a grand surge of activity. Sadly, economic fundamentals have been eclipsed—but not eradicated—by pandemic-produced pessimism. It's good to know that when health conditions permit, there's an economy that's already humming.