It's hard for exporters to take much comfort from the news cycle these days. Persistent supply chain issues, ongoing labour shortages, surging input costs and a raging war in Eastern Europe dominate the headlines and set the context for Export Development Canada's mid-year Trade Confidence Index (TCI). 
Coming into the year, Canadian exporters were brimming with confidence—albeit moderated slightly from the frenzied heights this time last year, dulled by the uncertainties surrounding the COVID-19-induced downturn. But things looked good, despite all the challenges, and prospects for a continued resurgence in activity were firm. 
Our latest TCI survey results, published June 16, reflect the pervasive sense of confusion and turmoil being felt by Canadian businesses, exporter or not. The overall index dropped for a second consecutive time, down nearly eight points, to 69.1, a level well-below its historical average of 73.2.
Given the global nature of today's challenges, the drop was reflected across all regions of Canada, businesses of all sizes, and almost all exporting sectors. The mood among the extractives industries was likely buoyed somewhat by the runup in prices for key industrial commodities. 
While all elements of the index contributed to the decline—including export sales, domestic sales, world economic conditions, domestic economic conditions, and international business opportunities—respondents reported feeling most concerned about the global economic context.
Exporters reported significant headwinds from a number of sources. The ongoing conflict in Ukraine, spiking inflation, global supply chain snags, labour market imbalances are all impacting profit margins and altering short-term strategies. Additionally, how central banks might respond to inflation, or even what they might do to prevent inflationary expectations from firmly taking hold, is factoring into respondents' plans. More than 40% expect worsening financing conditions, a significant increase since our last survey in December. 
You should also check out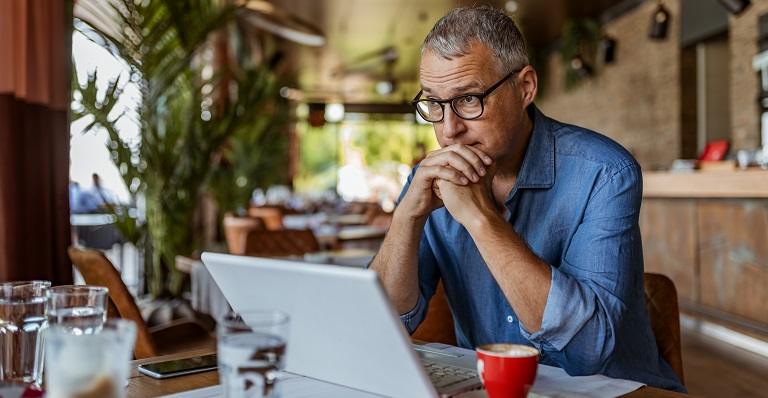 EDC's Trade Confidence Index
As businesses navigate their way through myriad economic, political and social challenges, our mid-year Trade Confidence Index (TCI) shows Canadian exporters have a gloomier outlook since our December survey. Discover what else is top of mind for them, including their countries of interest when planning to expand overseas.

Overall economic conditions aren't only clouding the near-term outlook. In fact, the majority of Canadian businesses indicate long-term impacts from supply chain disruptions and inflationary pressures. More than half expect supply chain issues to last well into next year, and almost 70% of respondents expect ongoing inflationary pressures on their businesses to last beyond April 2023. This will impact companies' input costs, overall competitiveness, and ability to retain the critical talent required to meet customer demands, creating challenges for future business planning.
In a blow to the much-needed diversification plans that tend to result from economic crises of this magnitude, the uncertain global economic environment and expectations around long-lasting inflationary and supply chain impacts have resulted in a significant number of respondents scaling back their plans to export or invest abroad.
Only 64% of respondents now plan to export to new countries, down from 78% in our year-end 2021 TCI. Even among those planning to diversify their export markets, the top new export destinations are restricted to the traditional markets of North America and Western Europe. On the investment front, only 21% plan to invest outside Canada, a reduction of four percentage points. 
While fewer businesses plan to invest abroad, survey respondents don't seem to be scaling back on overall investments. In fact, investment intentions are holding steady, for now at least, with 37% of respondents still planning to increase business investment over the medium-term. That said, hiring intentions have moderated somewhat, amidst rising uncertainty, as respondents continue to report increased difficulties finding skilled labour.
The bottom line?
There's no way to sugarcoat it: Increased global uncertainty has made Canadian exporters gloomier about prospects for trade. But, for the time being, and consistent with our economic outlook, trade with the United States remains strong, with almost 90% of respondents reporting increased or stable orders south of the border, building on gains from last year. Production also continues to recover from the lows of the pandemic, with 26% reporting higher than pre-pandemic levels production, up three percentage points on our last survey. 
As tensions fuelled by the war in Ukraine ease, supply chain logistics improve and monetary policy measures begin to have their intended impact, here's hoping that a return of global stability will be cause for optimism when the survey goes back into the field in December 2022. 
This week, a very special thank you to Prerna Sharma, EDC Economics' new senior economist. On behalf of all of us, welcome aboard, we're happy to have you with us.
As always, at EDC Economics, we value your feedback. If you have ideas for topics that you would like us to explore, please email us at economics@edc.ca and we'll do our best to cover them.