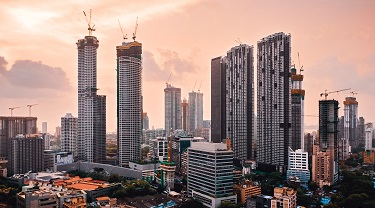 Doing business in India: Tips for importing and exporting
India and Canada's Indo-Pacific Strategy
Trade between Canada and India is strong. With exports valued at $2.99 billion in 2021, India was Canada's 14th-largest export market and 13th-largest trading partner overall. Top exports in recent years have included minerals, vegetable products (peas and lentils), and chemical products (potash). At the policy level, Canada and India are actively engaged in exploring next steps in negotiations toward a Comprehensive Economic Partnership Agreement and a Foreign Investment Promotion and Protection Agreement.
India is a priority market for both Export Development Canada (EDC) and the Canadian government. Canada's Indo-Pacific Strategy recognizes the region as a critical hub for trade, investment, and production. To help Canadian companies take advantage of opportunities in the region, EDC is increasing our investment in the Indo-Pacific, including India. We've had representations in Delhi since 2005 and Mumbai since 2007, where our teams focus on creating new pathways for Canadian companies to do business in India. We're committed to building strategic relationships with local market leaders, forging effective partnerships, and strengthening ties between our countries through trade. 
India's improving business environment
In the 2014 Ease of Doing Business Index, India ranked 130th out of 190 countries. By 2019, the country had risen to 63rd. 
This improvement reflects the Indian government's decades-long commitment to deregulating industry, reducing tariffs, cutting domestic taxes, and simplifying international investment rules. Challenges due to bureaucracy, tariffs, and environmental, social and governance (ESG) concerns persist, but India is making clear progress in transforming its business environment and creating conditions favourable for economic growth. 
Top opportunities for Canada-India trade
With its vast economy, India offers opportunities across a wide range of industries. Sectors where Canada has a comparative advantage for exports include:  
Infrastructure
Artificial intelligence (AI) and digital services, including gaming and the Internet of things (IOT)
Cleantech, focusing on water treatment and emissions control
Renewable energy (wind, solar and hydroelectric)
Agri-food and agricultural technologies, especially farm mechanization, supply chain management and food processing. Indian farmers are keenly interested in technologies for water treatment and soil nutrient enhancement. 
Electric vehicle (EV) ecosystems, including electric charging, battery storage technologies and EV drive motors for everything from two-wheeled vehicles to large SUVs and commercial vehicles. 
Health care, including high-end diagnostic services, medical devices and medical consumables
Advanced manufacturing, especially in the pharmaceutical, precision machining and robotics sectors
Regional markets in India
As with many large, populous nations, there's no single "Indian market." India's regions are diverse, and each regional market has millions of consumers. This fact is good news for medium-sized Canadian businesses. With good market research and an effective export strategy, it's possible to find plenty of customers for your products and services in one corner of the country, which can simplify market entry.  
Region
Key industries
Mumbai and the state of Maharashtra
• Financial services
• National/global business headquarters
Karnataka
• Advanced manufacturing 
Gujarat
• Oil & gas, chemicals 
Hyderabad and Bengaluru
• Technology, IoT, business process outsourcing, knowledge process outsourcing  
Punjab, Haryana, Madhya Pradesh
• Agriculture and agri-foods 
Jharkhand, Bihar, West Bengal, Orissa (Eastern India) 
• Mining 
• Natural resources
Pune and Chennai
• Automobiles and auto ancillary 
Tamil Nadu
• Tea, coffee and other cash crops 
• Rare earths
Powering India's digital transition 
Indian companies, especially in industries like health care and education, are increasingly adopting digital technologies such as video conferencing and virtual teams. This shift is an opportunity for Canadian businesses that develop efficient and cost-effective ways to deliver digital solutions to remote areas. Canada's expertise in this subsector dovetails neatly with the needs of the Indian market.
On the retail side, many Indians embraced online shopping during the pandemic. Canadian companies can now sell a wide range of goods directly to Indian consumers through e-commerce platforms, eliminating the expense and complications of maintaining a physical presence in local markets. The e-commerce boom has also created new opportunities for companies with solutions for last-mile connectivity, inventory management and delivery technologies to support the e-retail space.  
Manufacturing incentives from Invest India
Introduced by the Government of India in 2020, the production linked incentive (PLI) gives companies incentives on incremental sales (over the fiscal year 2019-2020) from products manufactured in Indian locations. The incentive structure ranges between 4% and 7% for different categories and years. The sectors covered by the scheme include pharmaceuticals, automobiles and auto components, telecom and networking products, advanced chemistry cell battery, textiles, food products, solar modules, white goods and specialty steel.
Business challenges in India
Like any market, India presents a range of challenges for both exporters and investors, including:
Competition
Indian companies and consumers are extremely price sensitive, and you'll be up against entrenched competition from local and international businesses. Consequently, your profit margins may be thin, even if you reduce costs by setting up operations in India. 
Unpredictable and opaque regulatory regimes
India has higher tariffs than some of Canada's traditional export markets, and regulatory regimes can change with little notice due to government policy shifts. Rules and procedures sometimes lack transparency, making it harder to navigate Indian customs clearances, permits and visas. Recent efforts to reduce complexity for businesses, such as India's adoption of a goods and services tax (GST), are improving the regulatory environment, but significant challenges remain to be solved. 
Absence of a Canadian industrial ecosystem
There's no Canadian industrial ecosystem within the Indian economy that can pull related Canadian businesses into the country. Developed Asian economies, in contrast, have established networks of interconnected players operating in India, especially in its automotive and industrial engineering sectors. Supporting the development of a Canadian trade ecosystem in India is a priority for EDC. 
Undeveloped infrastructure
India is urbanizing rapidly and straining to build and upgrade the roads, railroads, ports, airports and power grids required to sustain a modern economy.
A different business culture
Indians place great importance on personal relationships to build mutual trust, and this extends to business dealings in a way that's less common in Canada. The relationship-driven nature of Indian business culture is why local partners can be critical, especially at the market-entry stage. 
You should also check out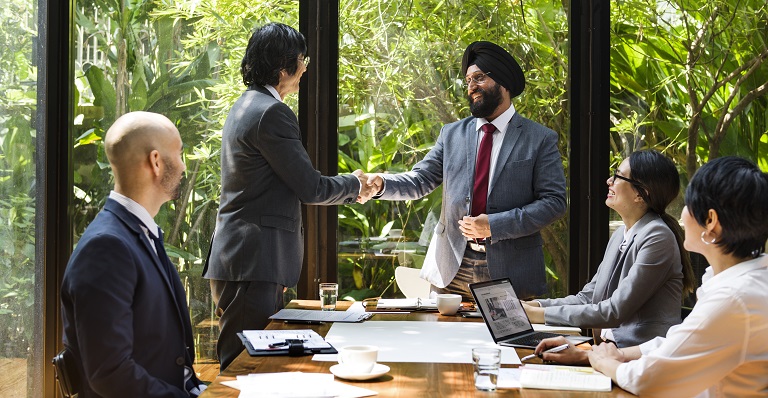 Leveraging local partners
Given the complex and personal nature of the business environment, working with Indian partners can help Canadian companies overcome some of the market's key challenges. A local partner can:
Identify and hire local talent for business development and interactions with local business and government entities.
Help you navigate the culture and develop strategies tailored to the market. 
Work directly with Indian companies as your in-market representative.
You may also consider partnering with strong, creditworthy corporate groups to gain from their expertise as you enter the Indian market. 
Having an Indian partner is less critical in industries such as AI, IOT and advanced manufacturing, where products are delivered remotely, and competition is based solely on technology and price. 
Top tips for doing business in India: The three Ps
1. Patience: It can take three to five years to go from market exploration to your first contract. 
2. Presence: India's markets are relationship driven, so face-to-face meetings and a local presence are vitally important. 
3. Price: India is a price-competitive market. With its proximity to China and Japan, India has access to cheaper products, which consumers and businesses often prefer. But Canada is a source of value because it offers quality goods and services.
Support for importing into India 
If you're interested in expanding to India, you don't have to go it alone. EDC's financial and knowledge services are here to help you understand the opportunities and make exporting less risky. 
From our representations in Mumbai and Delhi, EDC builds relationships with Indian businesses and institutions to find opportunities that Canadian companies might otherwise overlook. Our Business Connections Program promotes Canadian capabilities to international buyers and introduces them to Canadian companies that can add value to their supply chains. 
EDC is part of the Government of Canada's trade ecosystem of experts available to help you save time, learn more about your target markets and identify the capital you need to grow. This network of solution-oriented departments and Crown corporations can solve export problems and offer new perspectives, so businesses, like yours, can confidently expand and succeed, both at home and abroad.
We also participate in local business organizations to enhance our network and gain a broader perspective on India's rapidly evolving business environment. For example, EDC is a member of the Indo Canada Business Chamber (ICBC) and the Canada India Business Council (CIBC). These associations provide valuable introductions, networking opportunities, business events and more. 
 
You should also check out