At first glance, the businesswoman making her way across the lawn at the 2015 Ottawa's Summer Solstice Indigenous Festival looked like she had life by the tail. 
"She came with her high heels and blazer, a skirt and a shirt—she looked business sexy," recalls Sunshine Quem Tenasco, a successful Indigenous entrepreneur who founded Pow Wow Pitch, a grassroots community that offers sustainable support, mentorship and education. 
The woman took the stage for Tenasco's first annual Pow Wow Pitch to do her 60-second, first-round pitch—and immediately burst into tears at the mic. The crowd started applauding, giving her time to compose herself. At the second-round pitch, she was again overcome with nerves, but made it through her presentation as the crowd cheered. 
"That's what everyone is feeling when you're up there," remarks Tenasco, whose own 2010 appearance on the CBC's Dragons' Den landed her a $20,000 loan and support from two "Dragon" hosts Arlene Dickinson and Brett Wilson for Quemeez, her baby moccasin company. 
"You're out there expressing your dreams in front of people. That's how hungry Indigenous entrepreneurs are, so if you make it that far, you're going to succeed. And the community will cheer for you."
To Tenasco, that community support—"if you see an Indigenous person walk on stage at Dragons' Den, you have our full attention and support"—is a major driver for increasing numbers of Indigenous entrepreneurs coming forward with business ideas.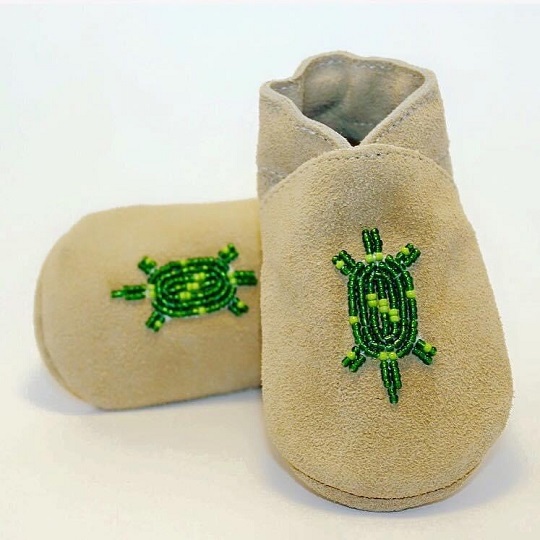 Every year, the Pow Wow Pitch accepts 25 applicants, but Tenasco estimates that since going national through partnerships with other organizations, she's heard around 1,700. And, with the Pitch now including all Indigenous vendors, businesses and artists on Turtle Island (the name for North America, used by some Indigenous groups in Canada and the United States), another 1,000 entrepreneurs have the opportunity to pitch online for a chance to win between $500 and $25,000, access to a seed fund and a pairing with a business mentor. The Canadian Council for Aboriginal Business estimates there are around 60,000 Indigenous-owned or led- companies, not including microbusinesses or startups.
Still, there's scope for much more, with Export Development Canada (EDC) noting that overall, Indigenous Canadians start businesses at twice the rate as their non-Indigenous counterparts; Indigenous women start businesses at five times the rate as non-Indigenous Canadian women. EDC has committed to supporting those entrepreneurs through a partnership with Pow Wow Pitch. 
You should also check out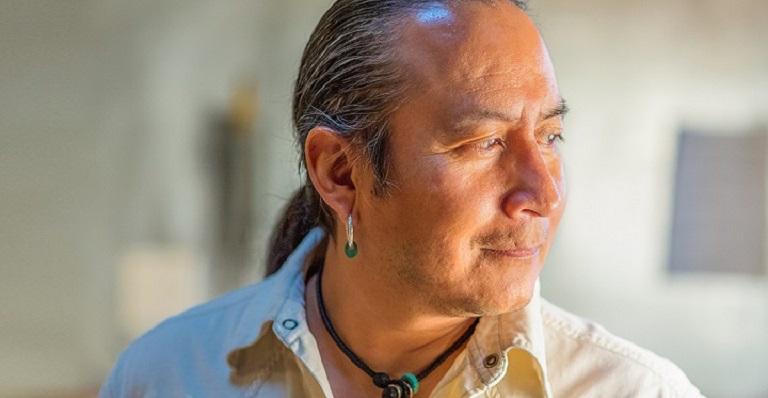 For EDC, the partnership is part of a broader effort to help Indigenous-owned companies achieve their international business goals. In 2020, EDC created an Indigenous exporter strategy, began a supplier diversity program and so far, has served 77 Indigenous-led businesses, facilitating $119.3 million in business. As part of its recently announced Inclusive Trade Investments program, EDC has committed $200 million in equity support and set new targets to help create more opportunities for Indigenous-owned and -led export businesses by addressing one of their main barriers to growth—the lack of equitable access to capital. By 2023, EDC seeks to serve 400 customers and increase trade facilitated for Indigenous-owned and -led business to $650 million. 
"Indigenous peoples have always been traders, with goods travelling across pre-Columbian Turtle Island through a diverse wide-ranging network of trading routes," says Todd Evans, EDC's national lead for Indigenous-led exporters. "That trading spirit is still strong, and I believe many of the 60,000 Indigenous companies and entrepreneurs in Canada are in a good place to renew and build on those traditional trading relationships. By giving them a venue for sharing their ideas and getting support in the early stages, Pow Wow Pitch is providing a tremendous service to our entrepreneurs." 
Pow Wow Pitch's broader scope to look beyond political borders is an essential step to take, Tenasco says.
"To Indigenous people, borders are constructs we didn't make. There's no divide for us. We don't call ourselves Canadians or Americans." Yet, to navigate business across political borders, she says, "EDC gives us possibility and to know 'you can do this, you can think bigger.' If no one tells you it's possible, you don't think about it. Helping people dream and realize that dream—that's the role of EDC." 
Although Tenasco has been a driving force in helping others dream big, she was propelled into the role by a combination of her own experiences within her community, and some inspirational people.   
Tenasco grew up in Kitigan Zibi Anishinabeg, Que., a First Nations reserve near Maniwaki, raised by her determined and hardworking mother, Luce Tenasco, who despite being initially illiterate, earned a Bachelor of Education with reading specialization. Twice a week, she'd drive 1.5 hours with her 10-year-old to the University of Ottawa for classes focusing on Indigenous teacher training. Back home, Luce would get her daughter to read her course material aloud on their porch so she could initially learn orally.
Her mother, now a retired elementary school principal who taught her community's children how to read in her garden, was just one driving force. There were also aunts and uncles, who offered unconditional love and impressed upon her the value of money. An elder reintroduced ceremonies and dances once banished by the government and organized the local children to get up early and make breakfast for members attending regular band council meetings. The money they earned over two years paid for the entire group to travel to the Gathering of Nations, North America's biggest powwow in Albuquerque, New Mexico.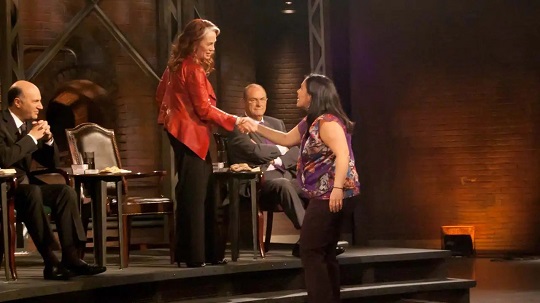 There were setbacks, such as her band economic development officer discouraging her from launching Quemeez, yet Tenasco pressed on. After initially selling out her moccasins at powwows, she landed on Dragons' Den. Although one Dragon said no, telling Tenasco she wasn't "thinking big enough" and that he'd have loaned her $200,000 if it was for a manufacturing facility, she did attract two major supporters. 
"That changed everything. Brett would message me and say, 'Hey, partner, can you get to Hamilton, Ellen DeGeneres will be there, and I want you to meet her' or he'd send me tickets to places, put opportunities in front of me. That gave me so much confidence and that's what we're often missing in the Indigenous community." 
And, with the support of EDC and other partners, like Shopify, Startup Canada and the Royal Bank of Canada, there are more organizations willing to engender confidence, she says. 
"Sponsors are investing in actual human beings. Without partners and sponsors, we wouldn't be able to grow. EDC doesn't have to be a partner with us—they want to, they see value and that it's helping," she says. 
But success, she adds, starts with believing in an idea. "I'd say most people don't realize they've got what it takes. But they have whole communities rooting for them to take that first step."