This is the last in our three-part series, exploring some of the challenges LBGTQ2+ exporters face and how they can mitigate risks when travelling on business. Today, we share tips for travel safety.
Almost 30 years ago, New York City's Billy Kolber started offering vacation advice specifically to LGBTQ2+ (lesbian, gay, bisexual, transgender, queer, two-spirit and other sexual identities ) travellers—something no one else was doing at the time. By 1992, he had co-founded the acclaimed Out & About newsletter, the first travel publication to provide comparative ratings of the gay-friendliness of national airlines and hotel chains. More recently, he developed ManAboutWorld, a digital magazine written by gay men that's packed with inspiring destinations and events, blogs, opinions, travel tips, and more. 

But a few years ago, Kolber received an email from a friend that concerned him. The man was working as a multinational management consultant and his company wanted to send him to work on a six-month project in Dubai. Being gay and HIV-positive, he didn't know if he could even get into the country—let alone how he could discuss the situation with his employer and keep his job.
"Despite living in an increasingly global marketplace, no one was talking about LGBT business travellers, even though we face significant challenges," says Kolber, a Yale graduate who has travelled all over the world. "It gave me the idea for a different kind of guide, one for LGBT travellers who do business internationally."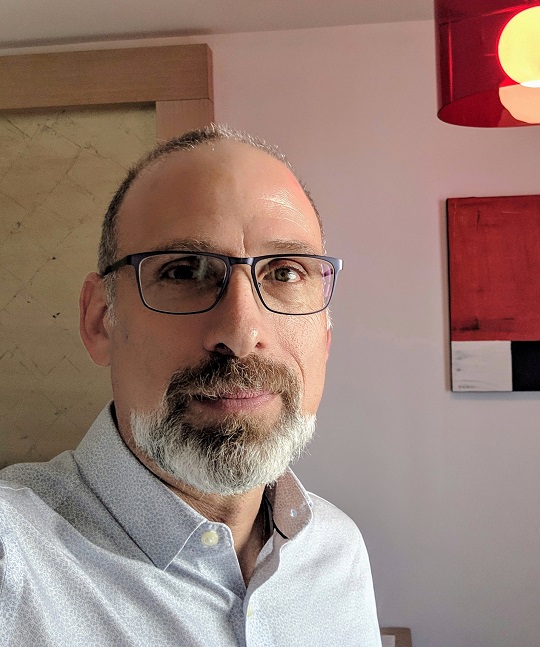 The result was The LGBTQ Guide toTravel Safety. Sponsored by AIG Travel, the comprehensive guide offers travel safety tips, advice to employers and real-life experiences from gay business travellers with the resources they used to help overcome challenges.
Kolber currently offers the publication as a free download and it will be relaunched as a website this fall.
While researching the guide, Kolber learned his friend wasn't alone. "We surveyed hundreds of gay business travellers and found many shared similar experiences. After the guide was posted, we received a lot of thanks from travellers and employers alike. People weren't really talking about these issues before. They're starting to think about them now."
AIG Travel approached Kolber about the guide because they recognized LGBTQ2+ travellers face additional risks when travelling. The guide helps their potential customers evaluate the risk, and in addition, the training provided by Kolber's company ensures AIG Travel's call centre teams understand those risks and are sensitive to gender and sexual orientation issues that can become critical in a travel or medical emergency. 
Kolber emphasizes that the majority of the time, LGBTQ2+ travellers won't run into any problems while travelling. "Many, many factors go into the way people are treated. Whether you're white, gay, a gay person of colour, gender non-conforming, we all face different challenges. I've travelled through 70 countries and never had a problem being gay, but that doesn't mean the problems don't exist.
The point isn't to give up travelling, but to understand the risks and, on the part of employers, to consider their responsibility to keep LGBT employees safe.
Travel tips for LGBTQ2+ exporters and business travellers
Safety first. Put your safety and well-being first. Talk to your employer or your company's human resources department or LGBTQ2+ resource if you have any concerns about a project or business travel destination. It's also advisable to choose globally branded hotels and check their gay-friendliness rating.
Know the risks. Work with travel providers to find out what the potential risks. Even in countries where being LGBTQ2+ is legal, discrimination can still occur. Be aware of your surroundings and consider keeping your sexual orientation private if necessary.
Entry restrictions. If your gender is identified as "X" on your passport, Global Affairs Canada recommends that you contact the embassy, high commission or consulate of all the countries you plan to enter or transit through to ask about their entrance requirements. You must also apply for a new passport if you've legally changed your name. Some countries refuse entry or place limitations on people who are HIV-positive.
Do your homework. Connect with a local LGBTQ2+ organization or people in the LGBTQ2+ community in your destination country to get insight on the current situation. Check out travel guides specifically for LGBTQ2+ travellers before you go.
Big Brother is watching. Be cautious about the personal details and photos you post online and the websites you visit because authorities may search your phone, laptop or other electronic devices.
Reach out for help. If you need help, contact the nearest Canadian government office or the Canadian Emergency Watch and Response Centre. 
If you have employees who are uncomfortable coming out at work, you need to start there. Build a workplace culture in which employees feel comfortable being themselves and feel they can approach you with any kind of concern.
Assure your employees that they won't be penalized or put their careers at risk for refusing to travel to markets in which they feel unsafe—and mean it.
Learn about the risks and challenges facing your LGBTQ2+ employees and how you can provide them with safety and a duty of care. (Work with travel advisors and see resources below.)
Provide information to help employees make informed decisions about market destinations. Make the information available to all employees—don't assume you know which of your employees are LGBTQ2+, or single them out.
Establish an LGBTQ2+ advocate or resource group that employees can talk to if they don't feel comfortable approaching you directly.
Resources