With its young and growing population, role chairing the G20 in 2022 and skyrocketing global growth, Indonesia has moved beyond rising star to a serious and established economic force. 

"Indonesia is fully coming out of its shell. In the past, it wasn't a high-profile market, but it's now chairing the G20, which is emblematic of the role it's hoping to play," says Ian Tobman, Export Development Canada's (EDC) senior country risk analyst for the region. 
Ranked as the world's 15th-largest economy by nominal gross domestic product (GDP) and classified as a newly industrialized country, Indonesia's economic growth engine is fuelled by a young and growing population of 270 million people, as well as a swelling middle class that has expanded from 5% of the population in 2001 to about 25% in 2021. 
As a member of Association of Southeast Asian Nations (ASEAN), Indonesia is also a significant player in the Regional Comprehensive Economic Partnership (RCEP), a new multilateral trade agreement whose signatories represent 30% of global output and population. RCEP builds on existing trade agreements between ASEAN countries and, eventually, aims to remove 90% of tariffs for member-countries. Although the impact of RCEP is modest for Canada, due to other, more robust trade agreements, it aids those Canadian companies operating in Indonesian markets. 
Indonesia is Canada's largest Southeast Asia trading partner and a key member of ASEAN. As a group, ASEAN is Canada's sixth-largest trading partner, representing almost $27 billion in trade (2020). 
Indonesia has a sizable and diverse economy with a commodities trade in coal and palm oil. It's also developing a reputation for innovation in tech and artificial intelligence (AI).
Its government continues to invest in areas lagging in infrastructure such as airports, public transportation and utilities. 
Indonesia is well-placed as part of the growing supply chain that feeds Asia, and for companies strategically diversifying away from traditional European Union (EU)-United States (U.S.) markets.



Opportunities
Canadian exports to Indonesia currently sit at a half billion annually, but a recent EDC report entitled Markets of opportunity for Canadian exporters predicted average annual exports of $4 billion between 2021 and 2030, and up to $11 billion by 2050, placing it as one of Canada's Top 10 export markets. 
"There's currently an export gap of close to 20% on what Canadian exports should be, indicating lots of potential for trade ahead," notes Tobman. "Indonesia is one of the markets we're looking at to grow Canadian competitiveness." 
Key export sectors for Canada include energy transition, proteins, mining, telecoms, oil and gas, aerospace, infrastructure and the automotive and transportation industries. 
Other areas of opportunity
With nearly 200 million active internet users and a burgeoning middle class, Indonesian technology and innovation sectors are thriving and attracting international backing. Some subsets of the digital economy such as AI are growing rapidly: Several AI startups have earned "unicorn" status with valuations of more than $1 billion. AI is expected to contribute $366 billion to the country's economy by 2030. 
The export of digital services also offers opportunities for Canadian companies whose tech supports e-commerce, ride sharing and mobile payment platforms. 
Canadian agri-food exports, particularly peas, soybean, wheat, and seeds, are already significant, but have room to grow. 
Vocational training and education have been highlighted as key areas of opportunity for Canadian companies, as investment in human capital is needed to accelerate economic growth. 
Indonesia's ongoing need for infrastructure is a huge area of opportunity for Canadian investors and exporters. Pre-COVID-19, Indonesia required more than $507 billion in infrastructure and activity continues to explode. 
Indonesia's raw mineral assets such as coal, lithium and nickel make it a desirable trade partner, especially with partners plugged into electric vehicle supply chains. The country's policy orientation supports value-added initiatives within Indonesia versus raw extraction of ores through laws and incentives.
Challenges 
In addition to language barriers and complex and overlapping legal restraints, Indonesia ranks 96 out of 180 countries by Transparency International. Although there are government efforts to address bribery of law enforcement and the judiciary, doing business in Indonesia and other emerging markets comes with risks, particularly if companies need legal interventions. 
"Indonesia has made great strides in improving the business environment over the years, but there will be red tape, especially if this is your first time entering Indonesia or an emerging market," says Joy Rankothge, EDC's chief representative in Southeast Asia. "Larger projects cutting across the central government, provinces and local governments can be delayed due to overlapping regulations." 
Trusted local partners, agents are critical in supporting companies that could face significant challenges, particularly in dealing with local requirements, language barriers and cultural sensitivities. 
Despite a large employment pool and growing middle class, there are skills gaps and labour shortages slowing the economy's progress.
Indonesia has made a lot of progress in building new infrastructure, but more is needed for the country to reach its true potential.
You should also check out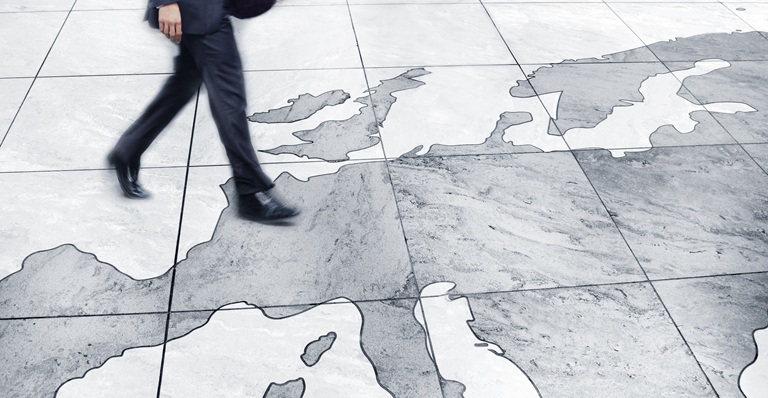 Market entry 
Indonesia offers a wealth of opportunity to companies committed to building local relationships, accepting the pace of business and willing to make a serious commitment. Experts recommend: 
Indonesia has complex and contradictory regulations and legislation, so companies are urged to invest time and resources into preparation, research and creating local relationships. 
Be prepared to engage translators and cultural advisors, who can smooth navigation through the local business world. 
Seek expertise from Canada's Trade Commissioner Service (TCS) in Jakarta, the Indonesia Canada Chamber of Commerce or a third-party service that can vet potential joint venture partners. 
To contact an export advisor at EDC, visit our Export Help Hub. To explore the potential of growing your business, connect with our market entry advisors before exporting to Indonesia.
Short-term risk rating: Medium-high
Top Canadian exports (2021): Cereals, fertilizers, pulp wood, oil seeds, industrial and medicinal plants, aerospace, machinery, ore, electronics, scientific instruments
Canadian exports total value (2021): $2.2 billion
International trade agreements with Canada: On June 20, 2021, Canada and Indonesia launched negotiations towards a Comprehensive Economic Partnership Agreement (CEPA).
Population: 270 million