Looking to identify overseas markets that could provide you with new or expanded export opportunities? You may want to put Australia or the United States on your radar. In this article, we'll examine the economic environments, trade relationships, export potential and market challenges of these widely disparate nations. 
The CRQ, an interactive tool, can help you understand your export and foreign investment risks in 50 markets. Free registration gives you fast access to a wide range of information and resources.
Australia
In 2019, Australia set a new global growth record: 28 years of uninterrupted economic expansion. Had it not been for COVID-19, the upward trend might have continued into 2020 and beyond. But economic forecasts predict Australia's economic growth will resume as the pandemic's effects diminish.
Australia is resource-rich, with large reserves of coal, iron ore, copper, gold, natural gas and sources of renewable energy. Its natural wealth has attracted substantial international investment over the years, which has helped drive the country's economic growth. Complementing its extractive industries are an impressive services sector and an enormous capacity for food production.
Australia's industrial dynamism is perhaps most evident in its flourishing infrastructure sector. "The country is a leader in this industry," says Diane Belliveau, Export Development Canada's (EDC) new chief representative in Australia. "Even before the pandemic, Australia was in a major infrastructure boom. It has one of the world's most advanced economies in terms of collaboration between the public and private sectors, so we're now seeing a lot of public-private partnership projects in transport, energy and social infrastructure. While there have been some delays because of COVID-19, new projects are still being announced."
Canada-Australia trade and investment levels indicate how robust our relationship has become. Annual bilateral trade is around $4 billion and Canada exports about $2 billion worth of goods to Australia every year. On the investment side, Australia regularly receives more than 40% of Canada's total direct investment into Asia and is the third largest global destination for Canadian direct investment abroad (CIDA).
Free trade agreements
Australia has free trade agreements (FTAs) with:
New Zealand, 
Singapore 
United States 
Thailand 
Chile 
Association of Southeast Asian Nations (ASEAN) 
Korea 
Japan 
Pacific Agreement on Closer Economic Relations (PACER) 
Indonesia 
Hong Kong 
Malaysia 
China
Peru

It's also negotiating others—notably with the European Union (EU), the United Kingdom and India. These FTAs can be an ideal reason for Canadian companies to do business in Australia: By partnering with an Australian company, or by establishing a business operation in the country, you can benefit from Australia's trade agreements. 
Canada's most important trade agreement in the Pacific is the recent Comprehensive and Progressive Agreement for Trans-Pacific Partnership (CPTPP), it not only covers Canada and Australia, but also Japan, Mexico, New Zealand, Singapore and Vietnam. It's a huge economic bloc, containing at least 500 million potential customers and accounting for 13.5% of global gross domestic product (GDP).
The CPTPP opens up a huge market for Canadian businesses and will help level the playing field by eliminating or sharply reducing tariffs among the member countries. Once fully implemented, 99% of tariff lines among CPTPP parties will be duty free, and some Canadian goods such as fish, seafood and forest products, can already enter CPTPP markets duty free.  
Opportunities
There are few barriers to entering the Australian market and the country's legal and corporate frameworks resemble those of Canada. Both the consumer and industrial sectors are sophisticated and fully developed, and the English-speaking business culture is a comfortable fit for Canadian companies. The country is also a trade gateway to China and other Asian markets.
As for export and investment prospects, traditionally Canada has seen successful exports in agricultural machinery and equipment, aerospace and defence, forest products, and life sciences. EDC sees opportunities in sectors such as:
infrastructure;
power and renewables;
digital industries and advanced technologies;
and clean technology.
Challenges
The challenges of doing business in Australia include distance from Canada—can be logistically difficult—periodically severe environmental conditions and a hyper-competitive market, which contains many strong local and international businesses, some of which have been active in Australia for decades.
To help overcome these barriers, Canadian companies should consider partnering with an Australian firm, establishing a local business presence or using representatives such as agents and distributors. 
Short-term risk rating: Low-medium
Top Canadian exports (2020): Machinery, agricultural products, aircraft and aircraft parts, pharmaceuticals, minerals and metals, wood and paper products
Canadian exports total value (2020): $4 billion
International trade agreement with Canada: CPTPP
Population: 26.8 million
You should also check out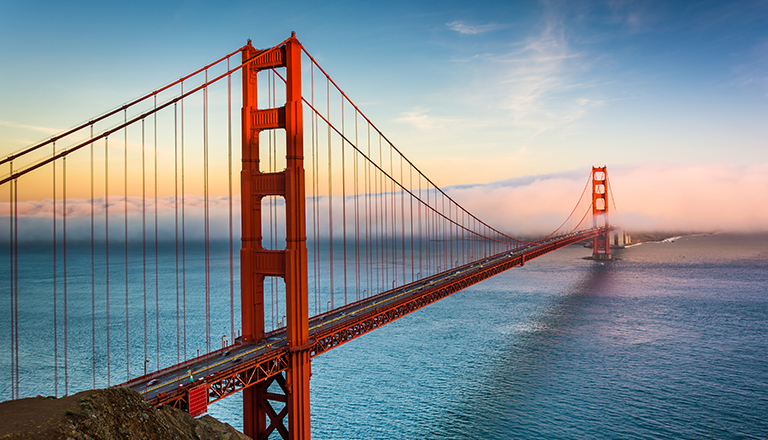 United States
For most Canadian companies, the most accessible international market is the United States. It's our largest, nearest and richest trading partner, and in any given year, U.S. customers purchase, by far, the largest proportion of our exports. Many Canadian companies export exclusively to the U.S., while others not only operate there, but also enter other markets through U.S.-based supply chains.
Most Canadian companies have, of course, seen their U.S. export operations disrupted by the pandemic. "However, EDC forecasts indicate that the post-COVID-19 U.S. economy will show a base growth rate of more than 6%," says Gregory Trippenbach, EDC's regional vice-president for the United States. 
"On top of that, the Biden administration's US$1.9-trillion stimulus package is already having an impact as the money moves into U.S. consumers' hands. These consumers are also sitting on excess savings that are almost equivalent to the stimulus package. If they spend that excess, the growth rate could exceed 8%," Trippenbach says.
There's also the huge impending infrastructure package, which is intended to prepare the U.S. for a "new industrial revolution." This is almost certain to be realized in some form and, combined with the stimulus package, may propel the United States onto a trajectory that could transform the country.
The pandemic, however, has revealed the fragility of many global supply chains. One example is the supply of computer chips, which are vital for manufacturing a vast range of products, including automobiles. Some car manufacturers have even halted assembly lines for lack of chips to go into their vehicles. As a result, many U.S. companies may decide to bring their supply chains back to North America to ensure their sustainability and reduce the risk of future disruptions.
So, what does all this mean for Canadian companies already operating in the U.S. or considering going there? 
"Post-pandemic, domestic U.S. demand will far exceed the domestic supply across every imaginable sector," says Trippenbach. "The United States will have to meet some of that demand from foreign suppliers, which will greatly benefit Canada. There will be huge investments in automation to create efficiencies and ensure the stability of supply chains, and the importance of the Canada-United States-Mexico Agreement (CUSMA) will grow even greater."
There may be some headwinds for Canadian companies operating in the U.S. It's possible that large waves of U.S. bankruptcies will happen as the pandemic ebbs and government help winds down, and this would inevitably affect Canadian firms doing business with those companies.
"The U.S. Buy America/Buy American policies may also be an issue for some Canadian businesses," notes Trippenbach. "However, these policies only apply to projects and purchases funded by the U.S. federal government. Canada already has exemptions in some of these areas such as defence. Canadian and U.S. supply chains are also deeply integrated and, given the anticipated U.S. appetite for goods as its economy recovers, the demand will inevitably spill into Canada, regardless of Buy American policies."
Short-term risk rating: Low-medium
Top Canadian exports (2020): Machinery, motor vehicles, wood and paper products, plastics, aircraft and aircraft parts, metals, pharmaceuticals
Canadian exports total value (2020): $383.3 billion
International trade agreement with Canada: CUSMA
Population: 332.7 million