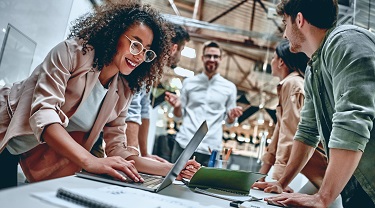 Top 5 indicators that your startup is ready to go global
Small- and mid-sized businesses play a vital role in Canada's economy and are an important source of innovation. Helping them reach the next stage in their growth strategy by expanding to other markets is key. While diversifying has the potential to benefit companies, it isn't without risk.

At Startup Canada, we're here to help. Through our experience, research and analysis, we know that increasing the productivity, confidence and competitiveness of small- and medium-sized enterprises (SMEs) can help them thrive.
Since many entrepreneurs don't identify as exporters, we want to demystify that word. At Startup Canada, we play a convening role and connect companies with under $1 million in annual revenue and one to nine employees, with a wide network of partners, including Export Development Canada (EDC). Our focus is to support and connect these entrepreneurs to a range of organizations across Canada, as well as at the local level.
Since our inception in 2012, Startup Canada has grown to support more than 130,000 entrepreneurs annually and has created an ever-growing national grassroots community network. Through our flagship and digital programs, we provide guidance, eliminate barriers and champion the needs of each and every entrepreneur to private and public sector partners.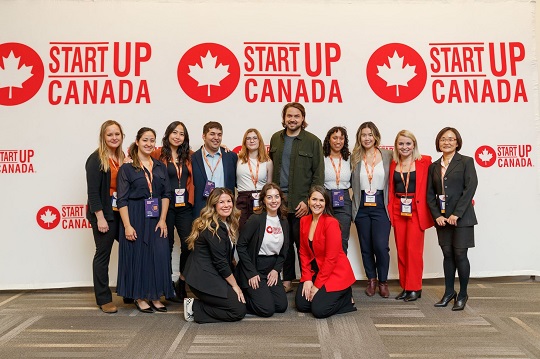 In 2022, we supported just under 135,000 founders. Our programs are free and accessible to any aspiring or current entrepreneur. We offer online programming, in-person events, podcasts, digital engagements, like Instagram lives, workshops and webinars. We've got an extensive network of founders through our core initiatives, including our Startup Global program.
While the most successful companies tend to follow the money, that shouldn't be your sole motivation. There are five main indicators your startup is ready to go global. If one or two of the indicators below apply to your business, you're definitely headed in the right direction. But before you take the leap, you need to be aware of the challenges and risks. Start by asking yourself these questions:
1. Will you be able to keep up with growing demand?
It could be the right time to go global once you've proven there's demand and a customer base for your product or service. But it's essential to consider your potential for growth and capacity to handle it in terms of staff, infrastructure and having the right systems and processes in place. Will your team be able to keep delivering to your customers even as sales increase and operations expand? You don't necessarily have to prove that your business model can be scaled, as long as you can demonstrate that a similar model from a competitor has been successful on the global stage.
2. Are you prepared for the legal and financial implications of going global?
If you're embarking on an export journey, you need to be aware of the financial risks of funding an international strategy and have the capital and resources available to enable those investments to sustain that growth. You also need to have trusted advisors and legal experts to help you navigate the legal implications of exporting.
3. Can you compete in international markets?
If you've already saturated the Canadian market, or interest in your product or service in Canada is waning, it may be time to expand beyond our borders. Do your research to find new markets where your product or service is more relevant. Some companies go global from Day 1 with an e-commerce operation, but they still need to map out the logistics—distributors, suppliers, business partners—in their business plan.
4. Do you have the right team in place?
Hiring a qualified team when entering a global market is essential to your success. People, both at home and on the ground internationally, play a key role in developing and delivering your product to new customers, as well as marketing and developing your company brand abroad. Other duties include:
forming global research and development partnerships;
participating in global programs such as Startup Canada;
visiting your target markets to understand its unique customs, cultures, and client expectations; and
having a system in place for finding staff and management quickly to help oversee your operations.
5. Do you have right tools and support to succeed in the exporting ecosystem?
Canada boasts a wealth of resources to help entrepreneurs understand the risks and opportunities of building a global strategy. They include Startup Canada, EDC, MaRS Discovery District, the Trade Commissioner Service(TCS), the International Growth Collection, Forum for International Trade Training (FITT), United Parcel Service (UPS), Desjardins, Trade Accelerator Program (TAP), financial institutions and more. People, who access our Startup Global Canada portal, can access helpful tools, how-to guides, resources, thought leadership pieces and stories about successful entrepreneurs and the resources they leveraged to go global.
You should also check out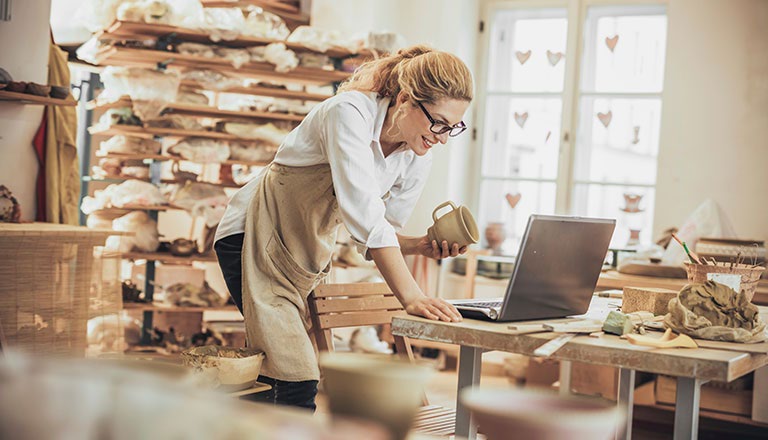 Startup Global pitch competition
One important program that helps startups prepare to become export-ready is our Startup Global, a national pitch competition with regional funding and prizes.
The annual program opens Feb. 1 and includes popup pitches, as well as virtual opportunities, so that anyone across Canada can participate. Diversity of region is important to us in order to gather different exporting perspectives from across the country. The grand finale takes place this year on Oct. 26.
We've been able to garner a lot of valuable information and program data about founders through the program, including:
In the early-stage pipeline, women founders are interested in exporting. We have that potential—great growth opportunity for women founders—but they need assistance in getting them to scale.
Our competition had gender parity last year and a really strong community of visible minorities and racialized entrepreneurs. Last year's program had 41%, which is an increase from 2021.
We have a strong newcomer community in the program at 19%, an increase of 4% from 2021.
We have representation from more than 284 cities, so we know people across the country are interested in exporting.
The United States is still the No. 1 target market for our founders with 73% looking there.
Top 5 challenges to exporting
Access to funding
Finding customers
Creating an international strategy
Accessing R&D capital
Accessing money in market
Kayla Isabelle is the chief executive officer at Startup Canada. She has dedicated her career to supporting entrepreneurs, and is passionate about leveraging the power of storytelling in the business community, particularly for women entrepreneurs as the host of the Startup Women Podcast.