Described as Canada's busiest land border crossing to the United States, the recent temporary closing of the Ambassador Bridge linking Windsor, ON, to Detroit, Mich., is having serious impacts on Canadian exporters.
The bridge, a critical artery for cross-border trade, was closed due to a trucker blockade that's preventing traffic from the U.S. into Canada. The blockade, which consists mainly of truckers and their supporters, has been organized to protest pandemic restrictions.
Similar protests by other groups have been staged throughout the country, including the southern Alberta town of Coutts, which is an important port of entry into the U.S. state of Montana. 
You should also check out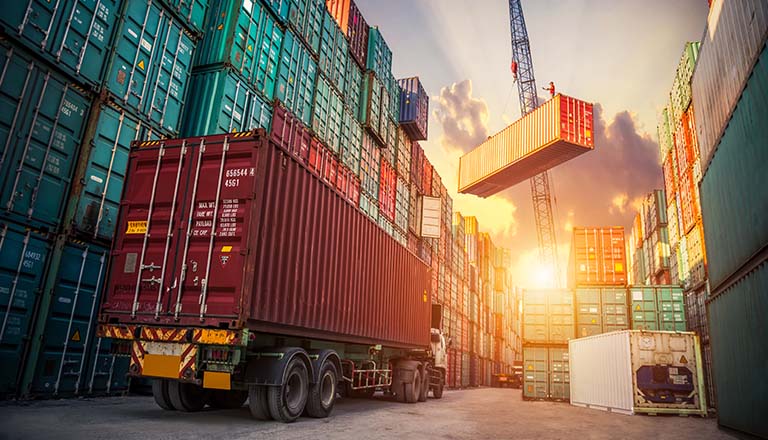 Canadian exporters in the auto industry have been especially hit hard. Gregory Trippenbach, Export Development Canada's (EDC) regional vice-president for the U.S., says the blockades are having a definite impact on supply chains. 
"Auto parts move across that bridge many times before they end up in a finished car. But with the blockades, companies won't be able to deliver on time to their customers. As a result, several car plants on both sides of the border have shut down production. It's having a snowball effect," Trippenbach says.
In 2021 alone, more than US$200 million worth of Canadian goods exports to the U.S. and almost US$160 million worth of Canadian goods imports from U.S. were traded on a daily basis through the Detroit-Windsor crossing. With the Windsor bridge temporarily closed by the Canada Service Border Agency, the impact will be severe," says Prince Owusu, a senior economist at EDC.  "About 24% worth of Canadian merchandise imports from the U.S. and 16% of Canadian goods exports to U.S. were processed at the Detroit custom port last year."
If these disruptions persist, the sectors most impacted would be:
Motor vehicles and parts;
Machinery and equipment;
Rubber and plastics; and
Agriculture products (fresh produce).
"Many of these companies work on a JIT (Just in Time) inventory scenario, which means, any issues can disturb their lines very easily," says Emiliano Introcaso, an international business advisor at EDC. "Sometimes, plants might only have a few hours of inventory, so this type of disruption can really hurt a business."
And Trippenbach says recovering from this kind of disruption won't happen overnight.
"Even if the blockades ended tomorrow, it would take days, likely many weeks for the flow of business to return. And for many Canadian companies, they're still reeling from the impacts of COVID-19. This just adds another layer of complexity and stress on an already strained supply chain," he says. "The reality is if you can't fulfil your contracts, it can be absolutely detrimental to the business. Some exporters will fail."
For exporters anticipating disruptions or experiencing supply chain challenges, Trippenbach advises them to reach out to their financial institution and partners to "keep them appraised of your business health. It's important to stay in touch."
EDC will be closely monitoring the activities of the protesters to track the negative impacts on Canadian exporters and our economy.
You should also check out