I've always considered myself to be a small-town guy with old-fashioned values and a healthy dose of good business sense. Like many small business owners, I started off working for someone else, but I figured out I could do things differently and focus more on the client relationship and experience. After 18 months of planning, a good friend and I jumped into the mix and started our own business.  Our company, SK2 Custom Homes, designs and builds ready-to-move (RTM) homes. Although similar to modular homes, ours are built, delivered and placed on your foundation—all in one piece—from joists to hardwood floors Most people have a hard time picturing how we ship 2,300-square-foot homes across the border to North Dakota. The typical question I get asked is, "How the heck do you ship a house that large?" My answer: "Very carefully."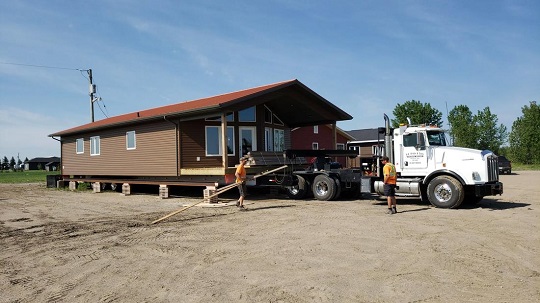 Although I'd never consider myself an expert on exporting, I've learned a thing or two over the years. I'm hoping that by sharing my experiences, I might convince other small businesses to get in the game as well. Exporting's been a great way for us to grow our sales, especially when there are dips in the market here at home. Which is exactly what happened to us in 2015 when the price of oil bottomed out. The phone stopped ringing, and it was as if nobody was building...like a tap was turned off. That's when we decided we needed to diversify. We focused on developing our website and learning about other potential markets that wanted what we were selling. We didn't have to look far to discover that North Dakota was just the ticket. It was close, the terrain was flat—very important when you're shipping a home—and their economy was strong, as was their need for our brand of housing.
Learning from the ground floor up
I started by doing research on the types of trade support that were available in Canada. I was pleasantly surprised. Over the years, I've worked with all of these organizations and I can't recommend them highly enough. Our company wouldn't have grown to the point that it has, and we wouldn't have been able to export like we're now doing, without them.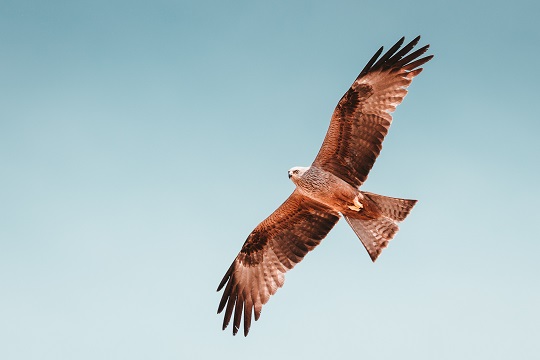 We went to the Business Development Bank of Canada (BDC) to get financing for our first office  and storage shop. I fondly think back to it as our "get-out-of-the-garage-and-backyard" loan. The thing to keep in mind about BDC is they were created to serve entrepreneurs. Don't get me wrong, having a strong relationship with your neighbourhood bank is really important in business. But at the time, we didn't have a lot of credit and the banks didn't really want much to do with us because we weren't proven. Let's face it: They don't bank on dreams, but BDC does, if you can back up those dreams with a solid plan. The other way BDC differs from most banks is the advisory services they offer. They have coaching for small businesses and can help improve your operations in a number of ways.
Although the North Dakota border is only a few miles from our facility in Altona, the distance seemed far greater in terms of understanding all the ins and outs of exporting to a different country. I knew I had to learn more about trade, so I hooked up with the World Trade Centre in Winnipeg and signed up for the Trade Accelerator Program (TAP). For me, it was an opportunity to step away from my business, so I could concentrate on building it up. While at TAP, I was forced to work ON my business, rather than IN my business. We made great connections with both government and the private sector, including lawyers, accountants and other trade experts. There's no way we would have been able to network like that or make the connections we did without going through the program. The best thing about participating in TAP was developing a structured plan to help us move forward. Of course, the best plan isn't worth anything if you don't execute on it, so we focus on staying in our own lane and doing what we do best.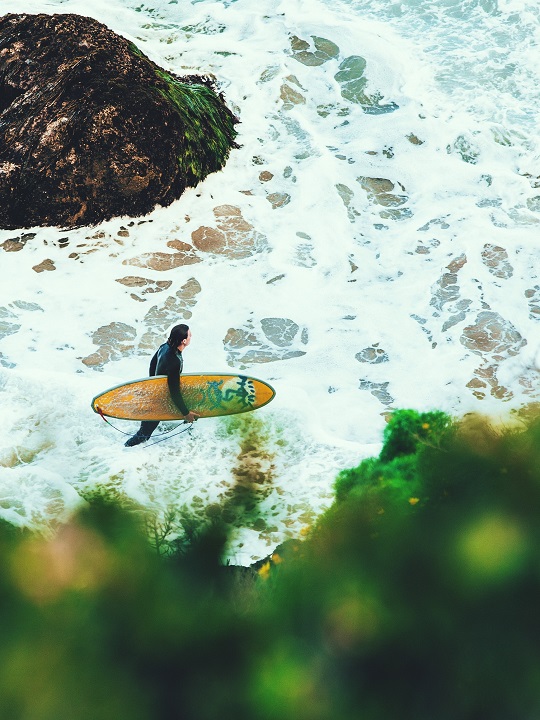 We knew we wanted to make ourselves known across the border, so we set our sights on trade shows in Fargo and Grand Forks in North Dakota. But trade shows aren't cheap! It's a bit of an investment to cover both time and travel expenses. Thankfully, the Trade Commissioner Service (TCS) provided financial support through the CanExport program. If you're a small- or medium-sized company looking to expand into a new market, you can get up to 50% of your export marketing expenses reimbursed. That number's going to rise to 75% this August, so be sure to take advantage of it. This type of financial support was exactly what we needed, when we needed it. You might not know this, but the TCS has more than 1,000 trade experts located around the world, not to mention back here in Canada, and their services are absolutely free. They also have market reports available on their website, so depending on which countries you're interested in, you can narrow down the one that's best for you using their online resources and in-market experts.
Selling to a different country has the added burden of dealing with different currencies. Watching the Canada-U.S. dollar roller-coaster is not for the faint of heart, and in our business, we knew we had to figure out a way to manage that risk. We called Export Development Canada (EDC) and spoke with Willy Fogang, who's been our account rep ever since. I had to give a shout-out to Willy because he's been such an important part of our export growth. We're a small company, but he doesn't think about us that way, and he doesn't let us think that way about ourselves either. He told us about EDC's Foreign Exchange Facility Guarantee, which lets us hedge against U.S. exchange risk, without having to sign away all our capital. When our customers buy our homes, they want to know exactly what it's going to cost in their currency once it's done. We all sleep a whole lot better at night having this in place. We're also looking to EDC to help us with our credit line, since they're more willing to take on our type of export risks. EDC—Willy in particular—is always there to offer us support, advice, and guidance. Having EDC in our corner is a lot like being an apprentice and having a journeyman by your side to guide you and teach you. It's a wonderful relationship.
Never losing sight of your customer
From the beginning, we've tried to offer something unique to our clients that our competition doesn't. We see the process through their eyes and keep them involved throughout the build in every possible way. We're always looking to fine-tune our processes to help us scale properly. Ultimately, we'd like to acquire a production facility elsewhere, so we can enter another new market and expand our reach. We know that no matter where we grow, we'll have all of our export partners behind us.