Canada's economy has been intimately connected to Mexico's since 1994 when both countries signed the North American Free Trade Agreement. The strategic partnership continues to flourish with strong economic, social and cultural ties.
On July 1, 2020, the renegotiated Canada-United States-Mexico Agreement entered into force. As the world's 15th-largest economy and the 10th-most populated country with 128.9 million people, Mexico is a key trading and diplomatic partner. In 2019, we shipped $5.5 billion in exports to Mexico, making it our fifth-largest export market in the world.
Export Development Canada (EDC) is marking its 20th anniversary of business ties with Mexico in 2020 and is serving Canadian companies there through local representation in Mexico City and Monterrey. If you're considering Mexico as a possible export destination, it's important to do your due diligence and have a clear understanding of your objectives.
Here are 12 etiquette tips for doing business in Mexico.
1. Learn the lingo: Learn a little Spanish. Mexicans appreciate any effort you make on this front, but stick with the basics, such as "good morning," "pleasure to meet you." If you don't speak Spanish, don't try to do your pitch in Spanish. Keep it to simple phrases. If you make a mistake, it's not an issue. You can share a laugh about it.
2. Embrace the country: Mexicans are proud people and will appreciate your appreciation of their country. Talk about their beautiful city and culture. You can become familiar with the landmarks in the city and talk about those, for example.
3. Visit often: There's no substitute for face-to-face encounters and this is particularly true in Mexico. Mexicans will expect you to make multiple visits and take the time to build the key relationships.
4. Ace the small talk: Before getting down to business, Mexicans tend to start business conversations with small talk about culture, the city you're in or the weather. Learn a little about the culture, including researching famous Mexicans and knowing a bit about Mexico's sporting passion—soccer. You can also expect some questions about your culture. I've received many questions about Canadian winter sports, for example.
5. Engage local help: In Mexico, having a local representative or partner will be invaluable to solve problems and issues. Good relationships with local contacts can help in getting responses, dealing with logistical issues and following up. You need someone on the ground to know the local processes and thinking.
You should also check out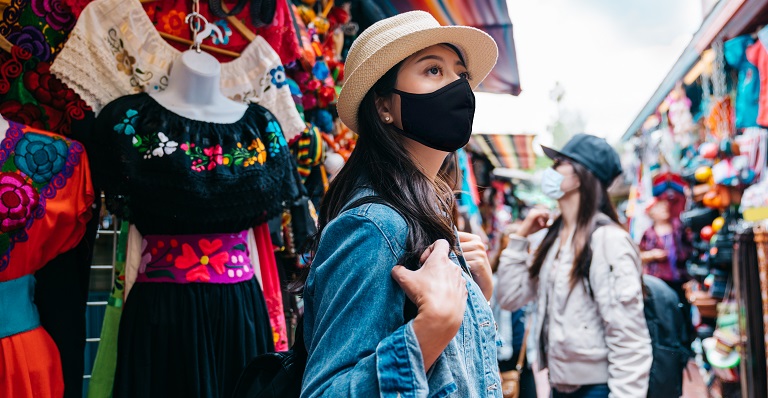 Doing business in Mexico
A key trading partner, Mexico offers many opportunities for Canadian companies. This guide highlights the country's main business sectors and outlines the risks and benefits of expanding into these markets.

6. Mind the clock: Never show up late to a meeting, but fully expect that your Mexican counterparts might. Traffic disruptions in big cities, such as Mexico City, Guadalajara and Monterrey, are very common. In addition, there tends to be a more relaxed view toward time in Latin America, though it's more common in rural areas than in the big cities.
7. Keep an eye on lineups: Try to get to meetings early because the security process always seems to take longer than expected and can be extremely strict. In some cases, particularly in a factory or plant, visitors are asked for a passport. In 95% of the cases, you don't have to leave your passport at the security gate, but they'll ask you to leave photo identification, so it's important to have another option. I would suggest you challenge having to leave your passport. Ask if you can just show it and leave your other photo identification, such as a driver's licence or health card, behind.
8. When yes means no: Mexicans don't like to say no, so understanding body language is important and it'll come with time. There are, again, regional differences on this tip. It's more common to get a straight no in larger cities, but even there, it happens that your counterpart might say yes when they mean no. That's why face-to-face is best. You can walk away from a conference call thinking everything is splendid, but if you'd seen their face and body language, you'd know better.
9. Bureaucracy abounds: Negotiations or processes can sometimes be slow. The government and even some large private enterprises can have extremely cumbersome bureaucratic processes. Again, that's why it's good to have someone on the ground, getting the information you need.
10. Breaking bread (or tortillas): Breakfast, lunch and dinner meetings are common, but meals are rarely offered at a first meeting. When they do happen, lunches and dinners can be very long engagements. It's not uncommon for people on Thursdays or Friday to go out for lunch at 2 p.m. or 3 p.m. and not return to the office.
11. Dress for success: It's always better to be overdressed than underdressed. In business centres such as Mexico City, Guadalajara and Monterrey, one should dress formally for meetings, whereas in other smaller cities, the dress code is often more relaxed, mostly due to extreme heat. On the coast, men often wear very lightweight long-sleeved white shirts called a guayabera.
12. Business cards are boss: Business cards are still readily exchanged so keep them handy. You might want to bring some extras. It's also important to have your cellphone number on your card and don't hesitate to ask for potential clients' cellphone numbers as well.