Every July 9, Argentina celebrates its Independence Day to mark its Declaration of Independence from Spain in 1816. Fast-forward to 2019 and the country has developed into a major economic and political force in South America. It's also been a trade and investment partner for Canada for more than a century. 
As South America's second-largest economy, Argentina offers a promising market for Canadian exporters. Bilateral trade totalled $2.2 billion in 2017, an increase of more than 18% over the previous year. In 2017, Canadian exports to Argentina peaked at $445 million. In 2018, our exports to the country fell to $328 million because of Argentina's economic slowdown, but the 2019 trend is showing a strong recovery.
Canada and Argentina are similar in several ways:
Population: Canada has 37 million people, Argentina 44 million.
Economy: We are both middle powers whose economies depend on international trade and members of the G20.
Education: We both encourage education to support a strongly skilled workforce. 
Agriculture: Like Canada, Argentina has a well-developed agricultural sector and produces large quantities of agri-food, much of which it exports. 
Automotive: Argentina's vigorous automotive industry ships components to its counterparts in Brazil, just as Canada does to auto factories in the United States and Mexico.
Trade agreements: Canada is part of the Canada-United States-Mexico Agreement (CUSMA), while Argentina is a member of MERCOSUR, the South American free trade bloc that also includes Brazil, Paraguay and Uruguay. 
In 2018, Canada's top-value exports to Argentina were:
machinery and machinery parts ($90.3 million)
aircraft and aircraft parts ($58.2 million)
pharmaceuticals ($26.5 million)
electrical and electronic machinery ($24.7 million)
scientific and technical instruments ($15.5 million)
fertilizers ($13.2 million)
paper and paper products ($12.4 million)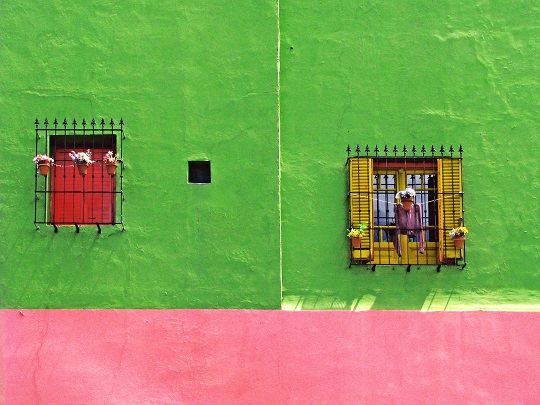 Canadian companies looking at Argentina as a potential market may find opportunities throughout these sectors. There are several other sectors that offer promise, including:
agri-food and processed foods
fish and seafood
wine, beer and spirits
clean technologies
infrastructure
life sciences
mining, oil and gas
automotive components and technologies
The Canadian Trade Commissioner Service (TCS) in Buenos Aires has specialists who can help you explore all these sectors and identify opportunities within them.

Challenges for Canadian exporters
Argentina's import rules and regulations can be a challenge for Canadian exporters. There's a lot of red tape at customs and the process itself can be opaque. Regulations can also change without much warning, which can leave you with a last-moment scramble to fulfil a new requirement. Argentine authorities are aware of this and are working to improve the situation. But for now, you'd be wise to partner with a Canadian customs broker that has a branch in Argentina. Alternatively, you can work with a Canadian freight forwarder with an Argentinian office.
You can also team up with a distributor in Argentina or agent to enter the market. A related strategy is to partner with a local company whose offerings complement your own. A Canadian auto parts manufacturer, for example, could co-operate with its counterpart down south to provide advanced components or technologies. This would allow the Canadian company to enter the market without setting up its own facilities there. These approaches can work well, provided the Canadian company conducts due diligence on the firm in Argentina before starting a relationship.
Your risk of non-payment may be increased by Argentina's current financial situation. This could be especially hazardous if you use open account, since you don't get paid until after you deliver the goods. If your buyer in Argentina insists on open-account payment terms, always protect your receivables using a product such EDC's Credit Insurance. Another solution is to use guaranteed letters of credit, which are very secure for both parties.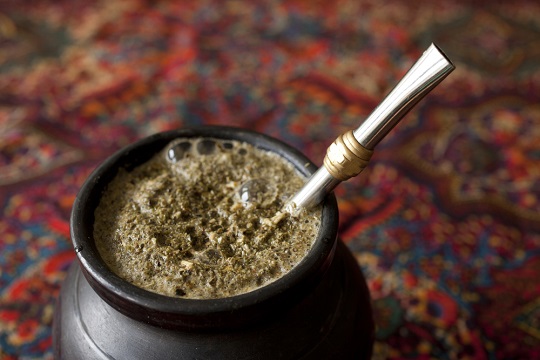 The business culture—and tea
Like many business cultures around the world, Argentines place a high value on personal relationships. Your counterparts in Argentina will want to get to know you before they start discussing a business transaction, so you should expect to spend time making conversation over dinners and lunches. This is a way of building connection and trust, and the business relationship won't get underway until you've established this foundation. It's ideal to visit the country and meet your potential customers in person, as it shows you're willing to invest in the relationship.
You'll likely also encounter the cultural tradition of drinking mate, a tea made from herbs steeped in hot water and drunk through a filtering straw. People offer mate routinely when friends come to visit, so expect to find yourself drinking this very traditional South American drink if you do business in Argentina.
"Since President (Mauricio) Macri took office in 2015, there have been important changes to stabilize the environment for local and foreign companies in Argentina," says Eugenio Maria Curia, ambassador of the Argentine Republic to Canada. "The government has worked to correct macroeconomic imbalances, lift capital controls, establish a competitive national currency and moderate import and export regulations."
In the longer term, Curia says, "Argentina needs major infrastructure development. That is why the government has launched an ambitious strategy that invests more than US$50 billion in road, rails, harbours and airports, water and sanitation, irrigation and telecommunication, and there will be opportunities in these sectors for Canadian companies. Argentina also has vast oil and gas resources that can provide many exploration opportunities. In terms of mining, Canada already has a strong presence in Argentina, and 75% of high-potential areas are not yet ceded to concessions. There is a wide range of other sectors with much potential, from agribusiness to renewable energy, and real state and tourism."
In addition, Canada is currently negotiating a free trade agreement with the MERCOSUR countries. When this comes into effect, it will open up the economies not only of Argentina, but also Brazil, Paraguay and Uruguay. The agreement will sharply accelerate our already developing trade relationships in South America: tariffs will be reduced, many trade barriers will be eliminated, investors will be better protected and there will be much more freedom of movement between Canada and the MERCOSUR nations. "We are moving at a very good pace," observes Curia, adding, "Canadian companies will have access to a market of 285 million inhabitants and a GDP of $3.5 trillion."
Five tips for exporting to Argentina
Use customs brokers or freight forwarders to help deal with customs.
Partner with Argentine companies to help you enter the market, but conduct your due diligence.
Use letters of credit or receivables insurance to mitigate the non-payment risk.
Remember the importance of personal relationships and don't try to rush into business discussions.
Use the resources of the Canadian Trade Commissioner Service in Buenos Aires and the Chamber of Commerce between Argentina and Canada to learn about the Argentine market and how to enter it successfully.