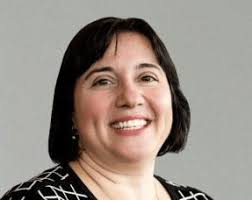 There are numerous opportunities for Canadian exporters in Australia. But before you pack your bags and head Down Under, you need to do your homework. Let's face it: You don't know what you don't know.
Here are five facts about doing business in Australia: 

There are many similarities between Australia and Canada: solid legal systems, well-established regulatory framework and a strong banking sector. But doing business in Australia is different than in Canada. It's important to do your due diligence by meeting with Export Development Canada (EDC), the Trade Commissioner Service (TCS), our provincial partners and the Canadian Australian Chamber of Commerce. Knowing the differences will help mitigate any risks you may face.
Australia has been identified as a priority market given the increased opportunities for Canadian exporters and investors. It's a great location to use as a springboard into the Asia-Pacific region, which has been growing significantly in recent years. One key growth area in Australia is the energy sector, particularly, oil and gas. In 2018, Australia surpassed Qatar as the largest liquified natural gas exporter in the world. As well, the infrastructure space, specifically in the renewables and cleantech sector, offers potential opportunities for Canadian exporters. As an example, New South Wales, the largest state in Australia, invested close to $30 billion in the renewable space, mostly in solar and wind energy. Opportunities in the overall infrastructure sector—roads, airports—are also quite significant. The Australian economy has been growing consecutively for 27 years. It's one of the only developing markets that has seen fantastic growth, fuelling opportunities in the infrastructure space to accommodate that growth.
Australia and Canada have enjoyed a long and strengthening relationship over recent years. In fact, in 2017, two-way trade between Canada and Australia reached $4 billion. As well, increased trade in services generated close to $3 billion, an increase in the past four years from $2.5 billion. Two-way direct investment between Canada and Australia has also hit the $40-billion mark, which is quite significant. That converts to Canadian direct investment into Australia of about $28 billion and Australian direct investment into Canada of about $12 billion. Australia is Canada's eighth largest global direct investment destination, with Australia representing more than 40% of total investment in the Asia-Pacific region. It's a very important market for Canadians.
Canada and Australia were among the first six countries to sign on to the Comprehensive and Progressive Agreement for Trans-Pacific Partnership (CPTPP). This trade deal gives Canadian exporters and investors access to a market of almost 500 million people. As well, they're going to benefit from decreased or no tariffs, and it will enhance their diversification strategy to be able to enter more markets. Australia is on an aggressive diversification strategy themselves. They have signed 10 free trade agreements. Last year, they included Hong Kong, Indonesia, Peru, and the CPTPP. Trade with Australia would provide Canadians with access to these markets.
We have a Team Canada approach in Australia. Trade commissioners in the consulate in Sydney and Brisbane, as well in the high commission in Canberra, make for a very strong trade team with lots of experience in the market.  There's also the Canadian Australian Chamber of Commerce that provides support for Canadian companies looking to connect with Canadian investors and exporters currently in the market and learn from their experience.