I've been a consultant in the marketing field for many years and understand how the grind can take a toll on work-life balance. This idea was top-of-mind when my friend, Youcef Bouayad, and I started our own marketing services company in 2013 because we knew our employees would be at the forefront of our mission. 
As fathers with four children each, we also didn't want to be working 90-plus hours per week and miss out on time with our families. 
That's why we've spent a lot of time building a flexible work environment at Perkuto (it means percussion in Esperanto. Like the percussion section in an orchestra, sales and marketing provide the rhythm for their company to deliver results) and it's worked for us. We've grown significantly since our start, including into international markets. Here are some rules we've followed to create success for our company and happy employees:
1. Create core values and stick to them
Most companies have values that human resources (HR) will talk about when an employee first starts, or they will be written on the wall in the office, but never spoken about. We live and breathe our values each and everyday at Perkuto. They're baked into each new project we take on. When everyone is driving towards the same goals, we're all working towards a better workplace.
2. Provide proper training and document processes
Processes are a huge part of what makes Perkuto successful. We make sure each employee is properly trained on each process, so that when they take on work, they're ready to hit the ground running. Not only does this set the employee up for success, it gives them confidence when they speak to a customer. We also document all of our processes for our customers, so they know how we work and why.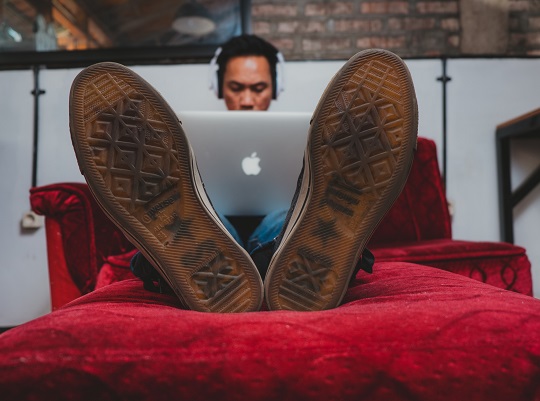 3. Offer a flexible work environment
Whether it's from a coffee shop, a collaborative workspace or their home office, we don't care where our employees work. In fact, all of Perkuto's employees work remotely. In today's digital age, there are no reasons why we can't provide our employees the freedom to work in an environment that best suits their needs. At the same time, we use technology to help us stay in close contact, so it feels like we're in the same office. We also send company-wide Slack messages to showcase great work and acknowledge a job well done in relationship with our values. This creates a sense of collaboration among teammates in different countries, and sometimes different time zones.
We also have flexible hours and don't question appointments or needed vacation. We believe a well-rested employee is a happier and more productive employee, so we do our best to accommodate.
4. Foster a culture of learning
When we find a good employee, we don't like to see them go. We operate in a competitive space and our employees get job offers every month. To retain our talent, we encourage and provide the time for our employees to get certifications or learn new skills, so they can grow in their careers and provide better services for our clients. When you encourage your employees to learn and grow, you increase their value and potential—something you want them to do at your company.
If you can take away just one piece of advice from me, let it be this: The best employees will show you how great they are by how they work, and when they feel trusted, they will do a good job. We've hired some of the best talent and they've stayed with us because we give them the flexibility and support to let their work shine. And when their work shines, it benefits the clients and the whole company (you might even win an award for it!).