"And then, COVID-19 hit."
That will be the defining phrase for many people when they look back at 2020. I've heard it from my friends, colleagues, and business owners as they describe how their best-laid plans for the year were suddenly tossed into a sea of uncertainty.
As Export Development Canada's lead of our webinar program, I've seen how the rising numbers of registrants for our live broadcasts mirrored the ups and downs of Canadian companies challenged by COVID-19. As webinar topics spanned from navigating through the first unknowns and finding out what help was available to learning how to switch to e-commerce and preparing for recovery, registrations continued to grow beyond expectations. 
You should also check out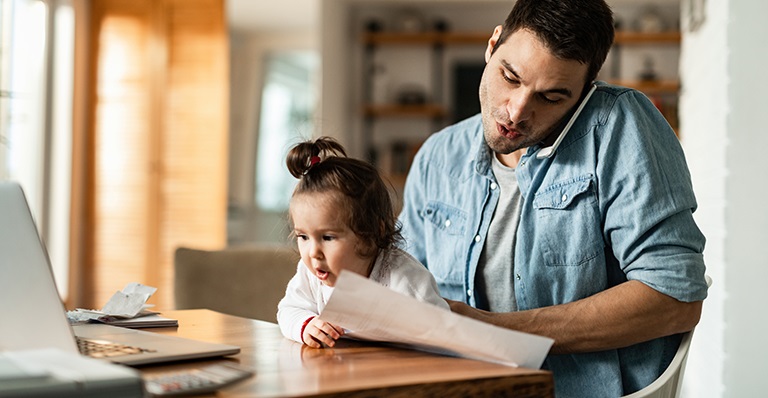 While we've always analyzed registrant numbers to help us gauge the interest of topics, 2020 was different. This year, each number told a story—sometimes quite poignantly—about entrepreneurs and business owners who desperately needed information—fast. So, while businesses were pivoting, we had to pivot, too: We postponed all of our planned webinars and quickly developed new ones focused on helping companies—exporting or not—through the global pandemic. 
Our free webinars are designed to give you two main benefits:
Provide the relevant and timely information you need to make better business decisions.
The chance to hear and interact with experts whom you may not otherwise have access. 
Each webinar also includes a detailed document with all the resources, tips and links discussed during the one-hour event. 
Given the many thousands of Canadian companies of all sizes and sectors that watched our webinars in 2020, we believe our Top 5 are worth repeating. (If you'd like a sneak preview of our first 2021 webinar, see details below.)
5. The new NAFTA: How to leverage CUSMA to enter new markets
Thousands of participants tuned into our fifth most popular webinar on Sept. 4, to learn about the key differences between the old North American Free Trade Agreement (NAFTA) and the new Canada-United States-Mexico Agreement (CUSMA), which came into effect on July 1. Trade experts from the U.S. and Mexico also told the audience how they could leverage the agreement to find new customers.
4. Coronavirus (COVID-19): Managing the impact on global supply chains
Airing the day after the World Health Organization declared a pandemic on March 11, this webinar explored how the coronavirus was affecting global trade and what companies could do to minimize the risks and protect themselves, as well as secure more working capital from their financial institutions. 
3. Incoterms® 2020: The new rules of trade
The high numbers attending this pre-pandemic webinar on Feb. 12 told us that Canadian companies recognize the critical importance of understanding the new 2020 Incoterms—a set of 11 globally recognized commercial terms that are used to clarify the obligations of buyers and sellers in international sales contracts. The expert panel of five, guided participants through the key changes from the 2010 Incoterms, how rules of origin work, and the benefits of selling to countries that have free trade agreements.
2. Global Economic Outlook with Peter Hall (Spring 2020)
Although the semi-annual Global Export Outlook webinars are always a big draw, this one, which aired June 26, attracted more than twice the typical number of registrants. Canadian companies were eager to hear the economic insights of chief economist, Peter Hall, who discussed the global economy in relation to COVID-19, which markets, sectors, and commodities would be hit hardest, and the future outlook for Canada. For the latest update, you can watch the Dec. 8 Global Economic Outlook (Fall 2020) webinar on-demand and access the Global Economic Outlook reports for free.
And finally, the No. 1 webinar for 2020 was…
1. Get financing and support for your business
This Apr. 16 webinar, which helped companies learn about pandemic-related financial relief and other programs available to them, smashed all of our webinar attendance records several times over. If you're wondering why we haven't linked it to our on-demand webinars, it's because there are now new financial assistance programs and resources available, and you can learn all about them by registering for our live Dec. 15 webinar, Gear up for 2021: Financial solutions for navigating COVID-19—or viewing it later on-demand. (Note that by attending the live webinar, you can ask the experts your own questions).
Don't miss our 2021 webinar lineup
To determine which webinar topics to feature, we start with plenty of research and listen to Canadian companies of all sizes and within all sectors. We send out surveys, we consult with organizations whose mandate is to know what Canadian companies need, and we keep our ears to the ground. This helps us line up a wide variety of the most relevant and needed topics.
First up in 2021, you can join our webinar on how to find customers in a COVID-19 world. We'll also have webinars on other COVID-related challenges, new markets to explore, and much more. Remember, all of our live and on-demand webinars are free, and you can register with just one-click through your MyEDC account. (Don't have one yet? Create a MyEDC account now).
Let's stay connected in 2021
If I can leave you with one last thought, it's to say that with everything changing so fast, it's critical to stay up-to-date with the latest information. Stay connected virtually with your customers, supply chains, partners—and us. You need the right information at the right time, and that's what our webinar program can give you.
See you next year!