Updated on March 31, 2020.

At Export Development Canada, we're here to support Canadian businesses through these challenging times and we're prepared to act swiftly to provide expert advice, insurance and financing as needed. 
To better understand the public health crisis affecting countries around the world and its impact on the global economy, here are some of the frequently asked questions about COVID-19.
COVID-19 is a disease caused by a novel coronavirus, which was first identified in Wuhan, China, in December 2019. Symptoms range from mild flu-like coughs and congestion to serious respiratory infections. The virus is also referred to as "severe acute respiratory coronavirus 2," or simply, coronavirus. On March 11, 2020, the World Health Organization (WHO) declared the outbreak a pandemic.
2. Is COVID-19 affecting global trade?
Yes. To try to contain the spread of the disease, many countries have closed ports, imposed travel restrictions and shut down factories, negatively disrupting global trade and international supply chains.
In our spring 2020 Global Economic Outlook (GEO), the EDC Economics team forecasts global growth at a meagre 1.6% in 2020—the worst performance since the global financial crisis in 2008—but they expect a strong increase to 5.3% in 2021. Advanced economies will barely register any growth for 2020, at only 0.2%, but this should accelerate to 3.7% in 2021. Emerging market performance will be exceptionally weak in 2020 at just 2.4% growth, but consistent with the trend of recent decades, will lurch forward by 6.3% in 2021.
3. What is EDC doing to support Canadian businesses?
On March 13, 2020, the Government of Canada announced a $65-billion Business Credit Availability Program (BCAP) to help Canadian businesses facing economic challenges due to the virus. The new program enables EDC, along with the Business Development Bank of Canada (BDC) and private sector lenders, to enhance our financing and insurance programs to ensure impacted Canadian companies have access to the credit they need during this crisis.
We've extended our support even further with the EDC Business Credit Availability Program (BCAP) Guarantee. This new program can help both Canadian exporters and domestic businesses impacted by COVID-19 get the financing they need to cover their payroll and operating costs. To reduce the risks to financial institutions, we'll guarantee 80% of a new operating line of credit or new one-year term loan, up to a maximum of $6.25 million. We're actively working with our financial institution partners to make this solution available to your business as quickly as possible. More details will be provided soon.
4. How is EDC helping non-exporting Canadian companies?
On March 27, 2020 the Government of Canada expanded EDC's domestic capabilities to further help Canadian businesses facing extreme financial challenges brought on by the COVID-19 pandemic. These domestic capabilities for EDC are in place until December 31, 2021.
Broadening EDC's mandate and scope of activity will enable EDC to help Canada's financial institutions provide financing and credit solutions to domestic-oriented businesses, helping even more Canadian companies raise the credit necessary to survive this unprecedented crisis.

In addition to financial support, EDC has created a collection of online resources with the help of our subject matter experts. With new information being added almost every day, you can use this hub to find answers to frequently asked questions about handling the effects of this pandemic, as well as articles and webinars that can help you navigate these difficult times.
5. What are the risks to Canada's economy? Will it impact GDP?
The severity of the impact on Canada's economy depends on the duration and spread of the disease. The EDC Economics team is predicting that following a weak close to 2019, Canada's economic outlook will be hit hard in 2020 by the impacts of lower oil prices, slowing global trade and COVID-19 containment efforts. EDC Economics forecasts Canada's economy to grow by only 0.4% in 2020, but a strong rebound of 3.8% in 2021. 
The Canadian dollar is expected to average US$0.72 in 2020 and US$0.75 in 2021, but as the impacts of COVID-19 eventually ease and the global growth bounces back in 2021, higher commodity prices are expected to help strengthen the Canadian dollar over the long-term.
6. Will EDC continue trade creation efforts in impacted areas?
Yes, but we'll need to modify trade creation efforts based on location. As COVID-19 evolves, EDC has taken steps to minimize health risks to employees, including restrictions on travel. If you have questions related to any of our trade creation efforts, please contact your EDC representative or an EDC trade advisor at tradeadvisor-conseiller@edc.ca, or by phone at 1-800-229-0575 between 9 a.m. and 5 p.m. ET.
7. How big is the risk of a global recession?
The EDC Economics team believes that the necessary containment measures, including travel restrictions and other physical distancing actions, currently being taken by affected countries will ultimately control the outbreak of the COVID-19 pandemic by summer 2020. 
Despite the negative economic impacts in the near-term, we believe markets will eventually recover. Past instances of public health emergencies and pandemics suggest markets can withstand a short-term shock and more often see activity spike to make up for the pent-up demand that occurred during the crisis. 
Countries that have strong trading relations and integrated supply chains with China will likely be impacted the most economically from the pandemic. Vietnam, Malaysia, Singapore and South Korea are particularly exposed as trade with China represents more than a quarter of their total gross domestic product (GDP).
Japan and South Korea are large exporters of both finished and intermediate goods, so the impact of economically restrictive actions will reverberate through global supply chains. Already, auto manufacturers around the world have had to shut down plants and slow down production. If countries throughout Europe, like Italy, are further affected by the virus, a broader slowdown in economic activity could occur.
You should also check out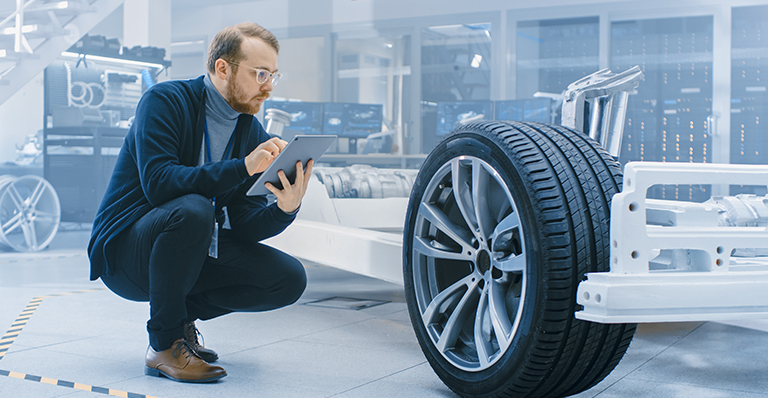 8. What advice is EDC giving Canadian companies concerning their activities in affected areas?
We're encouraging companies to perform additional due diligence in advance when exporting to current impacted centres, including mainland China, Italy, the United States and Spain. Do your research, using credible sources of information to make informed decisions.
9. How is EDC staying informed about the outbreak and its impact on trade?
We're closely following the news and we're in regular contact with our customers. EDC is monitoring the impact on Canadian exports, which will ultimately depend on the severity and spread of the virus. We strongly encourage customers to do their due diligence and consult government travel advisories before engaging in international business activities.
10. I'm a Canadian business and I have more questions. Who can I contact?
If you're new to EDC, call 1-800-229-0575 or tell us how we can help here. Current EDC customers needing insurance and working capital solutions should contact their account manager. Existing customers needing assistance with insurance products and online portals, contact 1-866-716-7201 or support@edc.ca.