You've decided to become an e-commerce exporter. Now what? First, you have to decide how you're going to sell online by figuring out which platform best matches your needs, budget and business goals.
When it comes to platforms, there are three versions you can consider: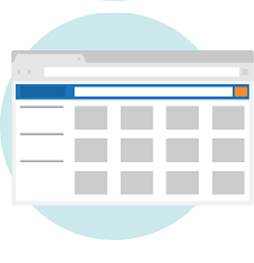 This is the e-Bay or Amazon model, where you list your product for sale on their site and they essentially bring the customers to you. The drawback to this option is that you're listed in a marketplace among like products so unless you can find a way to stand out, you may get lost in the mix.

Template-based storefronts: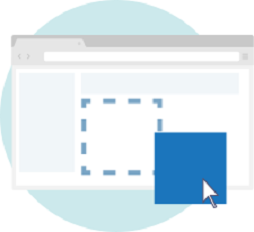 In this scenario, companies such as Shopify provide you with pre-defined templates you can use to build your e-commerce site. They generally operate on a subscription basis and prices vary according to the features you choose.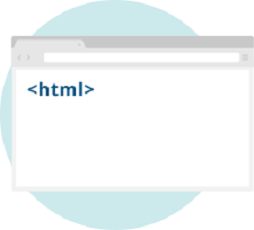 If you want or need a tailored e-commerce platform, this is where you'll end up. These are generally used by large companies with unique requirements because they require large budgets. They do, however, give you excellent control over the look, feel and functionality of your site.
Ask yourself the right questions about your e-commerce plans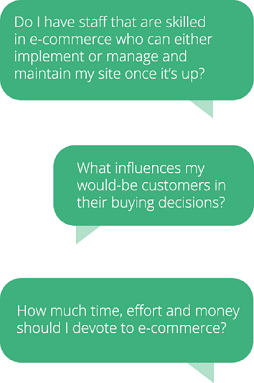 "Your business should provide metrics that will show you what you can afford, on a per-order basis, and what sort of platform will help you grow to the next level," said Troy Fraser, Senior Product Manager at Elastic Path, a company that develops e-commerce platforms for some of the world's biggest brands.
But you shouldn't see any e-commerce solution as just a one-time cost or monthly expense. Look at the longer-term return that e-commerce can generate for your company.
"Regardless of what platform you choose, make sure it's optimized for mobile as that's how many people browse and even shop these days."
Choosing functions and features — some considerations
Think about how much and how often you will want to change your sales content. If it's often, a custom solution may be your best bet.
Find out what types of goods and services each platform can support. There's a difference between selling widgets and selling digital services.
Google translate only goes so far. Ask whether each platform supports multiple languages and currencies.
Are you a B2B company or one that sells direct to consumers? This is a consideration in the configuration of your e-commerce site.
If you carry a lot of inventory, you want a platform that has good search and navigation tools. It should also handle order fulfillment, returns, refunds, customer security and privacy.

If you went with the online marketplace, the setup is simple and that is one of its big virtues. The marketplace is a simple and effective way to sell online and an excellent way to start out.
If a template-based storefront is your best bet, it's still relatively straight-forward. Generally, you will select a template, populate it with text and images, add product information to your catalogue, configure your payment process and load your order history.
If you outgrow the template, or if you require a custom solution from the get-go, start by getting quotes for prices and timelines. Once you choose a contractor, it's best to have some internal resources devoted to the project to make sure it moves along quickly. Your site developer will also need you to make decisions quickly and confidently. Best to designate someone familiar with your business processes to make these decisions.
Getting the goods from e-commerce
One of greatest benefits of online selling is the ease with which you can collect data about your sales traffic and your customers' behaviour. This can help with marketing and product development. Make sure the platform you choose provides transactional and financial reports, and then use them to your advantage.
The most important thing when getting into international e-commerce is to thoroughly understand your business, where you are trying to go, what you sell and what your growth plans are.
Said Fraser, "If you have the right platform, the right partner and the right set of capabilities, your business can increase very quickly, and you need to be prepared for that."