If you dipped a tortilla chip in guacamole anywhere in Canada while watching the recent Grey Cup game, you were doing more than participating in a great pastime. You were also contributing to the trade relationship between Canada and Mexico. That's because nine out of 10 avocados (the main ingredient in guac) sold in Canada come from Mexico. 
Avocados are just one example of the strong and stable trade relationship between our two countries. This alliance is expected to remain solid,  thanks to the recently negotiated United States-Mexico-Canada Agreement (USMCA), which replaces the North American Free Trade Agreement (NAFTA). In addition, Canada and Mexico, along with nine other Pacific Rim nations, are both parties to the Comprehensive and Progressive Agreement for Trans-Pacific Partnership (CPTPP) free trade agreement. Both Canada and Mexico have now ratified the agreement, which is expected to come into force as early as next year.
Mexico is ending 2018 in a very different place politically than where it began. On Dec. 1, Andrés Manuel López Obrador (popularly known as AMLO) assumes power as president of Mexico, after a historic election win in July. López Obrador's left wing MORENA (National Regeneration Movement) party won the first outright majority of any party in the country since 1988. This marks a sharp turn away from the traditionally dominant and more right-leaning Institutional Revolutionary Party (PRI) and the National Action Party (PAN). 
Recent trade deals and a new government with a fresh governing philosophy may raise questions for Canadian businesses selling in Mexico. The biggest challenge is the unknown, but Canada and Mexico's longstanding trade relationship is expected to smooth the transition. Mexico and Canada are key partners in the North American trade deal, the USMCA.
Canada's trade with Mexico may seem dwarfed in dollars by our overall trade with the United States. However, those numbers overshadow the fact that, since NAFTA came into force, merchandise trade between Canada and Mexico has grown ninefold, reaching more than $43 billion in two-way trade in 2017.
Mexico is Canada's fifth-largest trading partner, after the U.S., China, the U.K. and Japan. In 2017:
Canadian exports to Mexico surpassed $7.85 billion, continuing the trend of yearly growth. Likewise, imports from Mexico reached $35.5 billion. 
Canada's largest categories of exports to Mexico included: agricultural products ($1.39 billion); base metal products ($1.24 billion); machinery and electrical products ($1.2 billion) and vehicles and equipment ($1.4 billion). 
Mexico's exports have become more sophisticated. Formerly, its chief export was oil. Now, it is the top global exporter of flat-screen TVs and other high-tech manufactured products and parts. 
You should also check out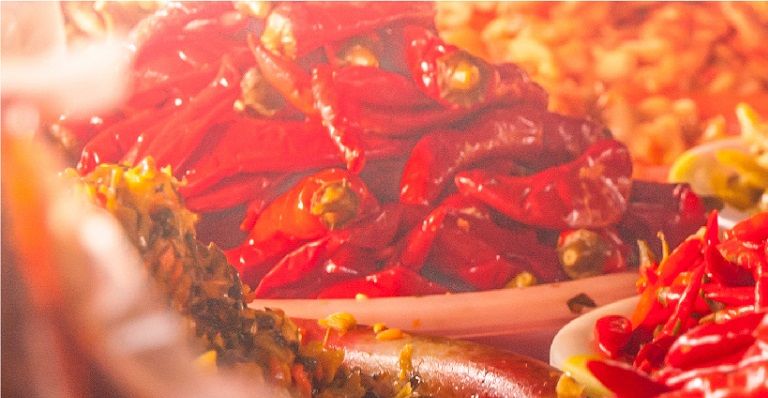 Mexico's economy is growing
Canadian and Mexican business trade is tightly linked
On the eve of the July election, López Obrador reassured investors in Mexico by ultimately backing a North American free trade deal.
It can be hard to predict how trade relations will be affected by a new political entity, particularly as promises are made and broken in hotly contested political campaigns.
For example, following a national referendum in October on the need for a US$13 billion project to build a new airport in Mexico City, López Obrador promised to respect the vote of 70% in favour of scrapping the project.
The 2013 structural reforms have opened the energy and telecommunications sectors to increased foreign investment and competition. Canadian service providers have become solid partners in Mexico's energy sectors, including oil and gas and electricity. However, it remains to be seen if the new government (openly opposed to some of these reforms during the presidential campaign) will roll back or delay the implementation of some of the key policies that are part of the reform, which could create investment uncertainty.
A key provision in the automotive rules of origin section of the new USMCA is the requirement for 40-45% of a car producer's activities, such as assembly, research and development, and information technology, be performed by workers earning a minimum of US$16 per hour. The provision was designed to level the playing field between Mexico, where wages are lower, and the U.S. and Canada. 
What will the political changes mean for your business in Mexico?
Whether your company is interested in exporting to Mexico or you want to expand your presence there, a better understanding of the political and economic climate can help shape your international business plan. We'll be exploring the subject in-depth in our new, dynamic webinar, Mexico: Forging Ahead in the Face of Change.
Register now for our Dec. 3 webinar to find out more about:
The new United States-Mexico-Canada Agreement (USMCA) and how it affects Canadian exporters

What to expect from Mexico's next president, Andrés Manuel López Obrador
What the incoming administration means for trilateral trade
How to mitigate corruption
Navigating cultural differences in the Mexican business community
Strategies for maintaining a physical presence in Mexico
If you miss it, register anyway and you'll receive a link to watch an archived version.