Peru, Canada and the world
Peru can be a promising destination for Canadian companies due to its strong macroeconomic credentials, friendly business environment and wide range of investment opportunities. Financially, Peru has one of the region's lowest public debt-to-GDP (gross domestic product) ratios and a solid and independent central bank. It also offers a robust investment framework that guarantees a variety of special regimes for international investors, including legal stability agreements on income tax regulations and dividend distributions. According to S&P Global Ratings, Peru enjoys a stable outlook based on its resilient economy and is currently rated BBB with one of the strongest credit ratings in the region. 
Peru also has free trade agreements (FTAs) with the world's most important economies and is integrated into global markets through trade blocs such as the Pacific Alliance. On the Canadian side, the 2009 Canada-Peru FTA has made our trade relationship with Peru progressively stronger, totalling $12.7 billion of Canadian foreign direct investment in 2021. Both our countries belong to the Comprehensive and Progressive Agreement for Trans-Pacific Partnership (CPTPP), one of the largest trade blocs in the world.
Peru and the pandemic
At the onset of the pandemic, Peru imposed some of the toughest lockdown measures in the region, instituting a shutdown of all non-essential businesses for several months. This had a severe impact on the economy and led to a double-digit contraction in 2020. But in 2021, the country's GDP rebounded by more than 13%, stimulated by domestic demand and a strong expansion of public and private spending. 
Some pandemic-related challenges remain such as supply chain disruptions, supply shortages and falling demand for products and services. Current major concerns are related to political instability, weak government institutions and potential reforms that could affect the business environment and investors' perceptions of risk.
Peru's economic environment
Peru recorded the highest growth rate in the region in 2021 and offers export and investment opportunities across multiple sectors, especially infrastructure and mining. For the mining industry, projects currently in the pipeline are projected to be greater than US$53 billion over the next few years. For infrastructure, the government is promoting a portfolio of major public private partnerships (PPP) projects that represent investments of US$9 billion. 
You should also check out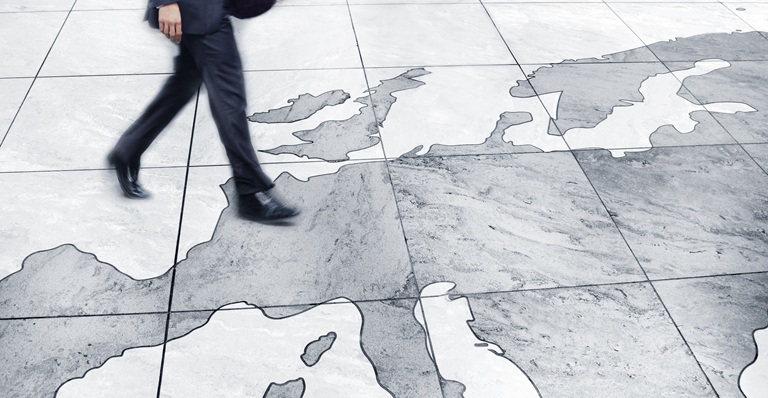 Opportunities: The mining sector
Peru's mining sector continues to report increased activity, making it an attractive investment destination for Canadian investors and exporters.
Peru is the world's second-largest producer of copper, silver and zinc, and its mining sector is one of the country's strongest economic pillars due to its contribution to GDP, tax revenues and employment. The large scale of the current mining pipeline means that the country is committed to attracting foreign investment. In an initial phase, the government intends to begin various mining projects worth US$11 billion between now and 2025.
That said, geopolitical events have always been a major influence on the Peruvian economy and its mining industry. The current economic slowdown in China (one of Peru's main trading partners), the war in Ukraine, the increasing risk of a global recession and rising inflation are all suppressing global demand for commodities such as copper. The metal is a vitally important earner for Peru's mining sector and when its price falls, the industry suffers.
Best prospects for Canadian mining exporters
The global transition to low-carbon energy sources favours Peru's mining sector, which has a largely untapped supply of the minerals needed for low-carbon technologies. Given the country's own focus on a cleaner domestic economy and its commitments to ESG (environmental, social, and governance) performance and innovation, Peru's objectives are well-matched to the goods and services that Canadian exporters can provide.
How does this translate into prospects for Canadian mining suppliers and service providers? This question, among others, was recently examined in an Export Development Canada (EDC) webinar on Mining in Peru. According to Alexandra Laverdure, one of the webinar panelists and a trade commissioner working out of the Canadian Trade Commissioner Service's office in Lima, "We see mining companies in Peru that are raising their productivity through increased automation, digitalization and energy efficiency. They're looking for solutions to reduce fuel consumption, improve water and wastewater management, enhance health and safety conditions and monitor their mining assets more effectively."
The bottom line: Given such variety of need and demand, Canadian mining supply and services companies are likely to find a wide range of opportunities in Peru.
Challenges for the mining sector
Common risks in Peru's mining sector are related to stakeholder engagement, community relations, pollution prevention and the efficient use of resources. Mining firms can mitigate these risks by paying close attention to environmental and social policies and procedures. It's also vital to avoid the social conflicts that are common in the industry, so company projects must meet the highest standards of corporate social responsibility and sustainable investing.
Cameron Stockman, director of CEC Mining Systems, was a participant in EDC's Peru mining webinar and had some advice about market entry. "Exporters need to understand the necessity of visiting the Peruvian market and working directly with customers there to develop relationships," he said. "Not doing so can make it harder to succeed. Moreover, Peru is a unique jurisdiction in many respects, particularly with respect to the country itself. Because of its geography, for example, logistics can be among the most complicated aspects of entering the Peruvian market."
On the plus side, Canada is one of the largest international investors in Peru's mining sector and Canadian companies are considered to be among the most competitive, reliable and innovative foreign firms in the country. This reputation can be a great advantage for Canadian firms exploring business opportunities in Peru.
Infrastructure and energy opportunities
Peru's infrastructure and energy sectors also have a great deal of potential for both exporters and investors.
Both these sectors have strong development pipelines. Many projects will be undertaken over the next few years and include:
water and sanitation concessions to improve wastewater treatment plants
electricity projects to expand electricity transmission throughout the country
health and education plans to close social infrastructure gaps
transport projects to build highways
telecommunications development to expand the reach of mobile broadband systems
Challenges and market entry
Many of the challenges of operating in Peru aren't specific to any particular sector, and the major ones are excessive bureaucracy, strengthening environmental regulations and corruption. 
To deal with bureaucratic hurdles and navigate the regulatory environment, you should always obtain advice from appropriate professionals such as lawyers and accountants. If you're intending to negotiate with a potential business partner, agent or representative, carry out thorough due diligence before any discussions take place. At a minimum, examine the company's track record, reliability, credit strength and reputation, and investigate how it manages all aspects of its social and environmental responsibilities.
Where to get help
If you're looking to do business in Peru, here are three tips to help you get started:
Rafael Castillo is an international leader in banking and business development. He joined EDC in 2015 and currently serves as regional manager for Peru, overseeing Ecuador and Bolivia. Within his areas of responsibilities, he leads business development and corporate loan origination, with a focus on mining and infrastructure. He can be reached at rcastillo@edc.ca.