Uncertainty. When it comes to global business, that's one of the biggest challenges Canadian companies are facing right now, especially concerning North America.
From tweaking NAFTA, the creation of a border adjustment tax to redefining trade with Mexico, the new U.S. administration is fuelling speculation about an uncertain future.
The main message for Canadian companies is don't panic and don't make any rash decisions.
Breaking down the trade buildup with the Top 7 triggers and what you need to know about them as you plan ahead.

Trade Trigger 1: Media Coverage
Media speculation on the "what ifs" is the norm today. In the social media age, real-time news has taken on a whole meaning. With the current U.S. administration declaring broad policy initiatives with little detail at this point, both media and social media are rampant with speculation about possibilities.
What to watch for
The U.S. administration's positioning on a number of issues such as Border Adjustment Tax, renegotiation of NAFTA, the future of TPP, and the U.S. and the WTO. Pay special attention to the U.S. position on Mexico and Mexico's response. This will set the stage for negotiations and will eventually impact Canada and the business community.
…don't sweat the small stuff in terms of things that may not happen.
What can you do?
Don't believe everything being reported. Media and social media are hyper-charged these days with some tendency to overstate. Best advice is to let fact rise above fiction.
The good news is that there is unprecedented coverage of trade issues. It's up to individuals to make educated decisions about their business operations through a lot of research and focusing on what's true and what's not.

Trade Trigger 2: Tweaking NAFTA
President Donald Trump has said that he wants to tweak NAFTA to get a better deal for the U.S., which has launched speculation on everything from the possible end of NAFTA and a redrawing of global supply chains, to making slight improvements to the 23-year-old agreement.
What to watch for
Consistent messaging and signals from the President and his U.S. administration on the way forward, especially as it relates to Mexico. The administration has singled out Mexico and said that it wants to bring back production to the U.S. In theory, this could drastically change North American supply chains.
The question is how you can tweak NAFTA as far as Canada is concerned and engage in an overhaul with Mexico? That question will have to be addressed, but it won't happen until the last quarter of 2017. Under current trade legislation, the Trump administration must provide Congress with written notice of 90 days before it begins talks with another country.
Things to watch out for are rules of origin and possible new North American content rules.
NAFTA also propelled the establishment of profound productive integration in the region, leading to North America becoming a key player in global value chains. Today, 50% of Mexico's imports; 58% of Canada's purchases and 26% of U.S.'s imports are provided by NAFTA partners; and Mexico's aerospace exports contain 61% NAFTA value.
What you can do?
Reality is that nothing will happen overnight and not likely until the end of summer or fall. The United States Trade Representative (USTR) nomine, Robert Lighthizer has not been confirmed yet and renegotiating NAFTA requires a formal and lengthy process. However, the U.S. will mostly likely want a "quick win" with NAFTA to act as a model for trade renegotiations going forward, so the U.S. may want to speed the process along which could possibly bode well for both Canada and Mexico.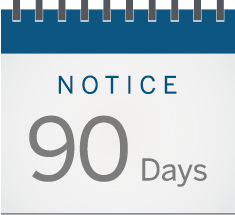 before it begins talks with another country.
So, don't panic, but don't rely on status quo either. Think about how renegotiation could impact your business and develop a contingency plan. The first step is to talk to your customers and understand their needs today — as well as tomorrow Communication is currency in this new normal as you try to understand and navigate the potential changes. Customer demands are changing and will continue to change and in today's global economy, your customers' challenges are ultimately your challenges.  Analyze your supply chains and see where you're vulnerable and look at possible actions to offset any risks.
If there are rules around more "North American content" in a new agreement, it has the potential to open more doors of opportunity for Canadian companies if the content threshold for products is increased from within North America.

Trade Trigger 3: Border Adjustment Tax
The Republican Party proposed this Border Adjustment Tax (BAT) in 2016 – a proposed destination-based, border-adjustable international corporate consumption tax– that will be applied to all domestic consumption and excludes any goods or services that are produced domestically, but consumed elsewhere.
To simplify, imported goods purchased/consumed domestically are subject to the tax while goods produced domestically and sold internationally are exempt. Basically the BAT allows U.S. businesses to write off export revenue, but not the cost of imports.
South of the border, a group of more than 120 retailers, led by Nike, Target and Walmart have come together to advocate against the proposal and have created a website – Keep America Affordable. It is arguing that the plan relies too heavily on economic theory and could lead to an uncertain redrawing of supply chains.
We will not accept opening the Pandora box of tariffs, for that would mean a disastrous setback for North America.
What to watch for
This has been the subject of much debate and speculation the past few months as the Republican Party has floated the idea that would see the BAT impose a minimum of a 20 per cent levy on imports from Canada (as well as other countries), to offset the Republican's plan to reduce corporate tax rates to 20 from 35 per cent.
The border tax is dividing the business community in the U.S. The retail, auto and energy industries are against the tax, while companies that export American-made goods and services believe they will benefit.
There is also some question whether the tax violates World Trade Organization (WTO) regulations that say the maximum increase on import tariffs must be capped at 2.5 per cent.  Some EU countries, led by Germany, are thinking about a possible WTO challenge on the border adjustment tax.
What can you do?
Watch how it unfolds in the U.S. If you are exporting, chances are your customers are on one or possibly both sides.
According to Michigan's Centre for Automotive Research, the proposed 20 per cent Border Adjustment Tax would increase the price of a vehicle in the U.S. by 5.6 per cent, or approximately $1,970.

$1,970 price increase per vehicle in the U.S. as a result of proposed new Border Adjustment Tax.
The tax will also likely push the value of the U.S. dollar up and the Canadian dollar and Mexican Peso down. This will make Canadian exports more attractive to U.S. customers, even with the levy. However, the overall currency change may not take effect immediately, and with deeply-rooted supply chains not being able to adjust immediately, it can impact overall profitability, not to mention a possible shift in existing supply chains.
Again, take stock of your business operations in the U.S. and talk to your customers for their views on how they are dealing with the overall uncertainty and the longer-term impact on their business.
Develop a solid Foreign Exchange (FX) policy.
The Canadian dollar appears to be the most vulnerable because the Mexican Peso has already shifted in response to the possibility of the border import tax/tariff.

Trade Trigger 4: Aftermath of the U.S. pullout of Trans-Pacific Partnership (TPP)
America has said it's out. The remaining 11 countries – including Canada and Mexico — are now trying to figure out how to move forward without the United States.
What to watch for
How the 11 countries respond and what kind of new agreement will follow. Canadian International Trade Minister Francois-Philippe Champagne recently discussed possible options while in Chile. He said he is optimistic about Canada's role and is working on a new trade deal that focuses on key countries in Asia-Pacific. The meeting created a Pacific Alliance of which Canada is hoping to be the first "associate member."
Canada is a trading nation. We are .5 percent of the world population and represent about 2.2 to 2.3 per cent of world trade.
What can you do?
No one knows what the future has in store, but the federal government wants to create new opportunities for Canadian companies in all parts of the world and that's a positive step. With Mexico being a part of the TPP deal, it could create some new global opportunities for companies there as well as in Canada.

Trade Trigger 5: Mexico and the U.S., Mexico and NAFTA – the path forward for North America
There is a lot of uncertainty surrounding NAFTA. Canada has committed to a trilateral approach, but the U.S. is hinting that there are different issues that need to be addressed and could possibly try to work with each of the NAFTA partners on a bilateral basis.
What to watch for
The big issue is how the U.S. will renegotiate provisions of NAFTA with both Mexico and Canada. Will it be trilateral or will the U.S. focus on bilateral negotiations with each country? Pay close attention to Mexico's position as it appears officials are preparing to take a hard stand on negotiations. Mexico's Deputy Minister of International Trade, Juan Carlos Baker, has stated that, "We will not accept opening the Pandora box of tariffs, for that would mean a disastrous setback for North America."
North America has come a long way thanks to a trilateral treaty (NAFTA) and as such, it only makes sense that Mexico, Canada and the U.S. sit at the negotiating table together. Preserving NAFTA gains would require us to maintain a respectful dialogue, strive to reflect the interest and concerns of all three parties, and keep in mind the business communities counting on the continuation of North America's productive integration to succeed.
What can I do?
Don't panic. All three countries in NAFTA agree that it's time to update the agreement. The challenge is no one knows exactly what that means. The U.S. will be driving the agenda and companies in all three countries will have to wait and see what direction it takes. Bilaterally, Canada and Mexico share a great trading relationship developed from a long-term strategy including the High Level Strategic Dialogue (HLSD) — an annual bilateral dialogue on multilateral and global issues — and the Mexico-Canada Partnership, an annual vehicle for bilateral cooperation for concerted action between the two governments, private sectors, and non-governmental partners to pursue common goals and mutually beneficial priorities.
In terms of investment, a NAFTA fallout could have some implications on future investment decisions in Mexico, but small and medium-sized businesses (SMEs) likely wouldn't be able to capitalize on those unless they are part of the supply chain of a large industrial company that is making the investment.
Another thing Canadian companies can do is look forward and plan to take advantage of the future opportunities. Over the next decade, the country is planning to spend $600-billion in infrastructure investment. When it comes to market access, Mexico has signed the second highest number of FTAs in the world. Mexico's comprehensive trade network provides access to 803 million potential consumers in 44 countries in Latin America, Europe and Asia; making Mexico an effective and competitive springboard to world markets.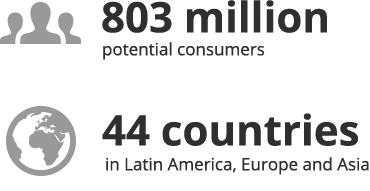 It's also a signal that Canadian SMEs should look at a market diversification strategy beyond the U.S.  Mexico can be a gateway to new markets and as  The Canada-European Union (EU) Comprehensive Economic and Trade Agreement (CETA) comes online—expected this summer—it will reduce 98 per cent of existing tariffs and open up a market of 500 million people.

Trade Trigger 6: Buy American
While it's been around for decades, this measure that requires domestic content only be used in U.S. federal-funded infrastructure projects, made a re-appearance in 2009 and is expected to be a condition of President Trump's $1 trillion infrastructure strategy.
What to watch out for
All indications are that these America-first restrictions will be back. Pay special attention to ongoing debate in the U.S. concerning draft infrastructure legislation. Provisions will be spelled out in that legislation.
Thirty-five U.S. states have Canada as their primary export market. You go up to 48 states, which have Canada as either their primary, secondary or tertiary market. You have 9 million jobs that depend on trade between Canada and the U.S. And we are the largest customer to the U.S. but also the largest supplier of oil, gas and electricity.
What can you do?
The re-appearance of Buy American 2.0 in 2017 will be different than the most recent version that was introduced as part of the America Reinvestment and Recovery Act (ARRA) in 2009 because companies on both sides of the border are expecting and preparing for some form of protectionist measure. Watch the news reporting, especially when it mentions infrastructure.
Talk to your customers in the U.S. to see if they are aware of any upcoming measures and what their plans will be to deal with their supply chains.
Birgit Matthiesen, a U.S.-Canada trade expert at law firm Arent Fox in Washington D.C., has outlined a number of good recommendations for Canadian companies found here.

Also take a look at the opportunities in Mexico. With a planned $600-billion infrastructure in the next decade, any ongoing trade debates between the U.S. and Mexico could give Canadian companies a competitive advantage in that market.
Trade Trigger 7: U.S. and the World Trade Organization (WTO)
Since the WTO was established in 1995, one of its most crucial purposes has been to serve as an impartial voice in trade disputes between its 164 member nations.
President Trump has said he will comply with international trade regulations and decisions by the World Trade Organization, only if those decisions are in the best interest of the U.S. He's also questioned whether the U.S. should remain a member.
What to watch for
The U.S. administration's pulling out of the WTO would have global consequences and impact NAFTA negotiations.
Other countries, specifically Germany, are reported as considering a challenge at the WTO against the Border Adjustment Tax – which would be biggest case in WTO history.
I want to change it and maybe we do a new NAFTA. Maybe we put an extra 'F' in the term NAFTA. You know what the 'F' is for, right? Free and fair trade. Not just free trade. I don't care if it's the renovation of NAFTA or a brand new NAFTA, but we do have to make it fair.
What can you do?
Wait. Keep informed. Canada is a trading nation and the government manages its trade agenda with a rules-based system. The biggest challenge for Canadian companies will be to wait and see the fallout and how it impacts NAFTA.
Looking at markets beyond the U.S., specifically in the EU as the Canada-Europe Free Trade Agreement comes on line, could provide new opportunities. Like many other measures, nothing will happen overnight.
Worried about today's uncertain trade winds?
Here are ten tips to help you manage your risk and navigate trade effectively during these changing times.
1. Keep informed. Think diversification.
Stay up-to-date about what's taking place in North America as well and the impact around the world. Talk to EDC market experts as well as tap into the Trade Commissioner Service for the latest up-to-date information about potential markets. With CETA coming online, look at doing (more) business in the EU.
2. Communicate.
The new currency in this uncertain era will be both intelligence and ongoing communication. Don't assume, know. Specifically, talk to your customers as well as your own suppliers. Develop strategies and possible contingency plans together, on how to deal with what the future may have in store.
3. Look beyond the rhetoric.
Supply chains won't be changed overnight. Be strategic, especially as far as Mexico is concerned. The Peso is low. While some companies are waiting to see how the dust settles, innovative companies are looking Mexico now for investment opportunities. The impact of the possible changes in trade may be small or negligible.
4. Go back to the basics that have gotten you to where you are today and keep it simple.
How have you maximized profit margins in the past? What needs to be changed to be successful today?
5. Analyze your supply chains and look at the overall North American content.
There's a possibility that North American content requirements may increase.
6. Revisit your overall business plans and market strategies.
If you haven't updated them, there is no better time.
7. Look at how exchange rates may offset some of the risk.
The Peso has fallen considerably and the Canadian dollar is down. Both currencies could fall further depending on the outcome of the negotiations, specifically the tax plan.
8. Have a currency FX rate risk mitigation strategy in place.
9. Don't panic. Business will continue.
The North American economic relationship and integration is deeply rooted. Changes won't happen overnight – they could take years. However, successful companies in the new economic normal will be defined by how quickly you can adapt to change.
10. In the words of Senior Trade Expert and Award-Winning Economist, Jayson Myers:
"My advice to Canadian companies is to remember that you are business people, so go and make money. Don't sweat the small stuff in terms of things that may not happen."