The U.S. is one of the largest economies in the world and, for some, the thought of exporting there is intimidating. We offer an overview of what's hot where.
The United States is a network of markets, each with its own unique economic characteristics and key sectors. When you're looking for sales opportunities, it's important to find out which of these markets offer you the best chances of success.
The fastest-growing manufacturing areas, for example, are mostly in the automotive sector, although not exclusively. Grand Rapids-Wyoming, Michigan, is the fastest-growing metropolitan area and its manufacturing is diverse, including food, aerospace and defence as well as automotive.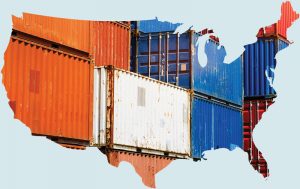 The Canada-U.S. trading relationship is enormous, especially in agriculture. Indeed there's $47 billion worth of agricultural trade between our two countries. Of that, Canada exported $29 billion in agricultural products to the U.S. in 2016.
Measured another way, Canada is one of the top five agricultural export markets for 48 U.S. states and more than half of all Canadian agricultural goods end up in the U.S.
The top three regions wanting Canadian agriculture and agri-food are California ($4.1 billion); New York ($1.8 billion); Pennsylvania and Illinois (tied at $1.7 billion); and Washington ($1.4 billion.)
When it comes to U.S. imports from Canada, the top five U.S. imports from Canada are beef and pork ($2.4 billion); baked goods ($2.1 billion); vegetables ($1.7 billion); canola oil ($1.6 billion) and animal feed ($1.5 billion).
Consumer goods offer additional broad-based opportunities in every U.S. region. Savings rates have gone up since the 2008-2009 financial crisis and consumers are spending again. Canadian exporters of consumer products are well positioned to reap the benefits — especially because of our low dollar.
Great Lakes: Michigan, Ohio, Indiana, Kentucky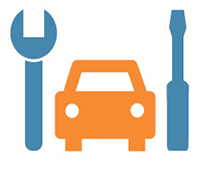 The bulk of trade here is transportation-related because of Michigan's historic position as the centre for the auto industry.
Two per cent of Michigan's imports from Canada are from the agricultural sector, with the rest as follows: Ohio (8 per cent); Kentucky (7 per cent) and Indiana (8 per cent.).
A little less than one-quarter of Canada's total exports to the U.S. go to this region.
New England: Maine, Massachusetts, New Hampshire, Rhode Island, Vermont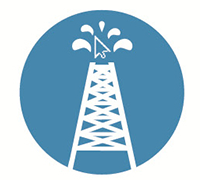 These states traditionally import resource-based commodities with New Hampshire and Vermont importing a major amount of oil.
Maine and Massachusetts are excellent markets for fish and crustaceans from Canada.
Vermont imports $292 million worth of cocoa and chocolate.
Agricultural imports from Canada are important in these states. A total of 28 per cent of Massachusetts' imports are from that sector. The rest follow: Maine (23 per cent), New Hampshire (4 per cent), Rhode Island (13 per cent) and Vermont (21 per cent).
Northeast: New York, Connecticut, New Jersey, Pennsylvania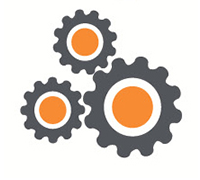 This region has a huge business and manufacturing base.
It's an excellent market for commodities, products and services.
From an agricultural perspective, New York imports 11 per cent of the total of Canadian imports. The rest are as follows: Connecticut, 9 per cent; New Jersey, 18 per cent, and Pennsylvania, 17 per cent.
Mid-Atlantic: Delaware, District of Columbia, Maryland, the Virginias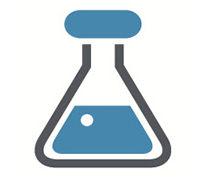 Agricultural imports make up 13 per cent of Virginia's imports from Canada and 14 per cent of Maryland's.
The mid-Atlantic is a major defence procurement market and is home to many federal R&D laboratories.
Southeast: Alabama, Georgia, Mississippi, Tennessee, the Carolinas, Florida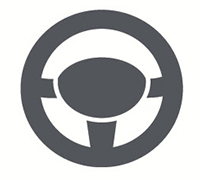 This region imports a range of products, from auto parts to medical supplies.
Florida is a gateway to Central America, the Caribbean and Latin America.
Florida receives the largest percentage of our total exports at 14 per cent. The rest follow: Georgia, 12 per cent; Mississippi, 6 per cent; Tennessee, 8 per cent; and, North Carolina 10 per cent.
South Central: Arkansas, Kansas, Louisiana, Oklahoma, Texas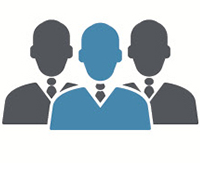 The South-Central U.S. offers a business-friendly environment, low labour costs and low taxes.
Agriculture accounts for 14 per cent of Kansas' imports from Canada while Arkanas' number is 11 per cent and Louisiana's 4 per cent.
Kansas imports $97 million worth of animal meat products from Canada.
Southwest: California, Arizona, New Mexico, Nevada, Hawaii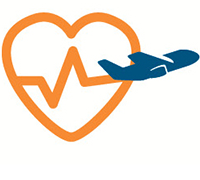 The Southwest has huge pools of investment capital, largely because of California.
The region contains one of world's largest concentrations of aerospace and defence industries and the largest biotechnology and life sciences industry in U.S.
New Mexico imports the highest numbers of agri-food products, accounting for 12 per cent of its overall imports from Canada. Nevada comes in at 7 per cent with Hawaii at 5 per cent and California at 9 per cent.
California imports $452 million worth of animal meats and $410 million in animal feed and food-industry residues.
New Mexico imports $23 million worth of animal feed and food-industry residues.
Northwest: Washington, Oregon, Idaho, Alaska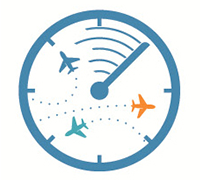 Some of world's biggest companies are headquartered here.
Washington State has the largest concentration of aerospace workers in the world.
Idaho imports the most Canadian agricultural products; they account for 22 per cent of its imports from Canada. The others are as follows: Washington State, 11 per cent; Oregon, 16 per cent; and Alaska, 2 per cent.
Idaho imports $76 million worth of animal feed and food industry residues.
Rocky Mountain: Montana, Wyoming, Colorado, Utah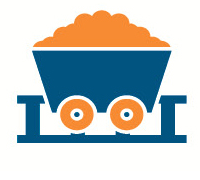 This region imports mining machinery, fertilizers, live animals, newsprint, softwood lumber and aircraft, aircraft parts.
By per cent of each state's imports, Utah is the biggest importer of Canadian agriculture at 19 per cent. The others are as follows: Montana, 3 per cent; Wyoming, 2 per cent; and Colorado, 8 per cent.
Colorado imports $65 million worth of live animals from Canada while Utah imports $164 million worth.
Upper Midwest: Minnesota, Iowa, Nebraska, the Dakotas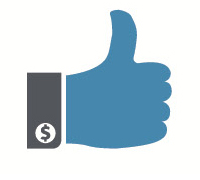 The Upper Midwest has a long history of doing business with Canada.
This region is an excellent starting point for first-time exporters.
Nebraska's imports of Canadian agricultural products account for 31 per cent of its total imports from Canada. The others are as follows: Iowa, 23 per cent; North Dakota, 21 per cent; South Dakota, 18 per cent; Nebraska, 31 per cent and Minnesota, 8 per cent.
Nebraska imports $105 million worth of live animals and 34 million worth of cereals, while North Dakota imports $134 million worth of oil seeds and $61 million in agricultural machinery. South Dakota imports $31 million worth of live animals and $20 million worth of animal meats.
Midwest: Illinois, Missouri, Wisconsin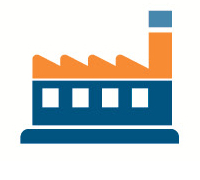 Numerous Fortune 500 companies are headquartered here.
The headquarters of thousands of other businesses covering almost all sectors are also located here.
Of its total imports from Canada, 16 per cent of Wisconsin's are agricultural while the numbers for Missouri and Illinois are 9 and 7 per cent respectively.