With the United States economic forecast expected to be red-hot this year, my advice for Canadian exporters: Now isn't the time to be timid or afraid. There are opportunities to be had, so get ready and prepare yourself for growth. 
The trading relationship with the U.S., our closest ally, is arguable one of the most comprehensive in the world and supports millions of jobs in both countries. Our economies are intricately linked, trading an average of $1.4 million in bilateral goods and services every minute of every day. The U.S. plays a vital role in our overall export performance, with exports to the U.S. worth US$286 billion in 2020. When going abroad, more than 70% of Canadian companies export first to the U.S.
The current ties between our countries are strong and certainly aligned in a number of key areas, including cleantech, inclusivity, diversity and efforts to bring an end to COVID-19. In their first mini-summit in February, U.S. President Joe Biden and Prime Minister Justin Trudeau discussed the roadmap for a renewed partnership and working together to promote economic growth and support for small- to medium-sized enterprises (SMEs). 
In President Biden's first 100 days in office, officially marked April 29, he committed to rejoining the Paris Climate Agreement, tackling the COVID-19 pandemic, making education more affordable, passing a major stimulus bill, strengthening "Buy American" policies and advancing climate change and infrastructure renewal for sustainable growth.
At a recent roundtable exchange that I had with exporters, I was left with a feeling of concern that they weren't ready for growth and didn't have capacity to take advantage of the growth opportunity. They should be ramping up. This is where Export Development Canada (EDC) can help. We have products, working capital solutions and services to help support the growth aspirations of companies to go global. It's in our wheelhouse. We have the tools to assist.
Opportunities exist across many sectors in the U.S. and our Canadian companies have the right capabilities. We're winning contracts in the U.S. in the cleantech space, like windmill farms and electric buses. There are nuggets of Canadian success stories throughout the U.S., but we need to be more proactive. There's a lot happening at the state-level in the U.S. that Canadian exporters may not know about because it's not mentioned in the media.
EDC has people on the ground in various regions, including offices in Atlanta and Chicago. My team's role is to help identify these opportunities in several ways:
We can provide knowledge and insight when targeting sectors and specific markets.
We can help you make connections with American partners and buyers.
We can secure the capital to help finance your expansion plans.
Peter Hall, EDC's vice-president and chief economist, wrote in a recent column that official forecasters agree that the U.S. is in for a banner year with an economic growth pegged at more than 6% in 2021. In EDC's spring Global Economic Outlook, our Economics team has increased the call for global growth to 6.4% for 2021, with a robust 5.4% forecast for 2022.
With Biden's US$1.9-trillion stimulus package now in place, about 40% of the plan is hitting the streets with $750 billion in government transfers being made. "Clearly, these benefits will spill across the rest of the U.S. economy. Average forecasts for business investment, profits and industrial production are all up as well. Given the heft of the stimulus program, the 2022 forecast has also been boosted," said Hall in his March 25 column.
You should also check out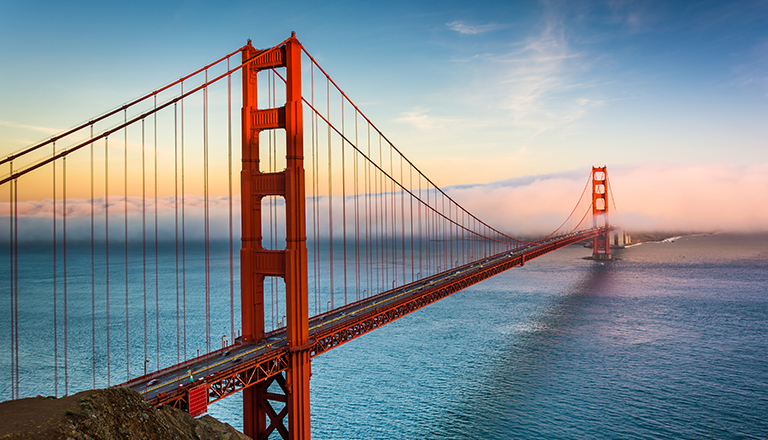 These benefits in the U.S. are expected to have a ripple effect around the globe with upward revised economic forecasts for numerous countries, including Canada, rising 0.9 percentage points to 5.5%. Clearly, the forecasting community believes that in spite of Buy American policies, the benefits are expected to boost the global economy, Hall said, adding that this is the most positive economic news the world has had since the pandemic's inception. 
While there are opportunities to be had, challenges exist. In my many conversations with Canadian exporters, an area of chief concern is travel and border restrictions. The desire to create sustainable supply chains resonates across all industries. Our customers—like those supplying original equipment manufacturers (OEMs)—are telling us that they're having difficulty in growing their business because of the physical restrictions of travelling to install a piece of equipment or to validate that it's been installed accurately. The automotive sector, for example, has experienced disruptions and, in some cases, shutdowns because of a missing part or microchip due to supply constraints.
The other concern expressed by exporters is around the Buy America/Buy American regulations. With U.S. government procurement estimated to be worth US$1.2 trillion annually, Canadian companies are awarded roughly US$15 billion (1.3%) of that sum. Many have expressed concern that there may be a shift to prioritize only U.S.-based suppliers on American government contracts. This may also have an effect at the consumer level, too, as it relates to Buy American.
It's important that Canadian companies educate themselves on the nuances of Biden's Buy America policy. In some cases, Canadian suppliers may be exempt from certain provisions, so you need to understand and, in some cases, educate your U.S. counterpart. Don't take everything at face value as there may be a recourse for your company within the policy. Businesses preparing to enter the market for the first time, need to also learn how to navigate and leverage the Canada-United States-Mexico-Agreement (CUSMA) to their advantage.
But with employment back on the rise in the U.S. and consumers sitting on personal cash reserves because of the pandemic, financial experts expect that they'll be in full buying mode in no time. There's no way the U.S. can supply all the demand on their own—especially for infrastructure projects when municipalities want to start fixing roads and bridges. As the economy rebounds, Canadian exporters need to get ready now.
To register for EDC's webinar, 100 Days of Joe Biden: The new outlook for Canadian business, on May 27, please click here.