While Latin America offers vast potential for Canadian exporters, doing business in this region—often marked by social unrest—is not without its challenges.
The recent edition of Export Development Canada's Country Risk Quarterly, which published Feb. 13, highlights economic uncertainty and opportunity at the global and country level. The CRQ offers insightful information on rapidly changing markets in 50 countries. It also identifies the issues that affect the country's risk rating to help you make informed trade and investment decisions.
Despite the social unrest, Chile, Colombia and Ecuador are three markets worth considering for Canadians. While daily headlines often don't tell the whole story, there's no doubt that global uncertainty is negatively affecting investor confidence in this region. Given its volatile political environment, companies tend to tread carefully and must be well-prepared before jumping into new opportunities. It's important to understand what's happening on the ground and how it could impact your business.
Countries in Latin America and the Caribbean, including Mexico, are some of the most active areas for Canadian exports and international investment. With the exemption of the United States, the region accounts for more than 20% of emerging market exports. Mexico, Brazil, Colombia, Chile and Peru top the list. If we take the top five developed markets out of the equation (U.S., United Kingdom, Luxembourg, Netherlands and Australia), Latin America and the Caribbean account for 60% of Canada's direct investment abroad. Canada has long been active in the region and it's been an important indicator of emerging market diversification. Of the 37 markets it spans, Canada has investments in 32, with many growing persistently. 
After Mexico, Chile ranks as a top emerging market of opportunity. Our two countries have significant synergies. Chile is a resource-rich market, which opens the door for leveraging Canada's technology and expertise to expand the mining, forestry and agriculture sectors. Just as importantly, Canadian exporters can support Chile as it develops further into the services sector and expands into others.
The Canada-Chile trade and investment relationship is one of the longest-standing in the region. In 2019, the Canadian-Chile trade agreement, which was created in 1997, was updated to incorporate notable changes to trade and gender and enhance transparency in investment. Canadians have been highly successful at expanding their reach in the country, leading to exemplary diversification of goods trade. In 2019, Canada exported more than $820 million in goods and $185 million in services. 
Until recently, Chile was the beacon of steadiness in an area facing years of persistent instability. In October 2019, however, an increase in public transit fares prompted several violent demonstrations, which then escalated into several socioeconomic grievances.

While civil unrest is a growing trend around the world, the situation in Chile is affecting markets and impacting the administration's ability to govern. With mounting short-term pressures, Chile's economic growth is weighed down by ongoing civil unrest, which is affecting its economic centres and transportation routes. However, in an effort to quell the unrest, the government is attempting to address key grievances, including Chilean President Sebastián Piñera's administration's plans to rewrite the constitution and to introduce a hefty $5-billion policy package in response to protests. The government has also stated its commitment to maintaining stability and competitiveness in the business environment. 
Moving forward, how the government addresses inequality and poverty and social mobility will help Chile tap into the vast potential the market has to offer to ensure economic success. Until then, Canadian companies should leverage trade and investment partners to help reduce the risks of uncertainties in doing business there. 
Short-term risk rating: Low-medium
Top Canadian exports (2017): Agricultural products (fats and oils, wheat), industrial machinery, metals and minerals, medical goods and pharmaceuticals.
Canadian exports total value (2019): $824 million
International trade agreement with Canada: 1997
Population: 19 million
You should also check out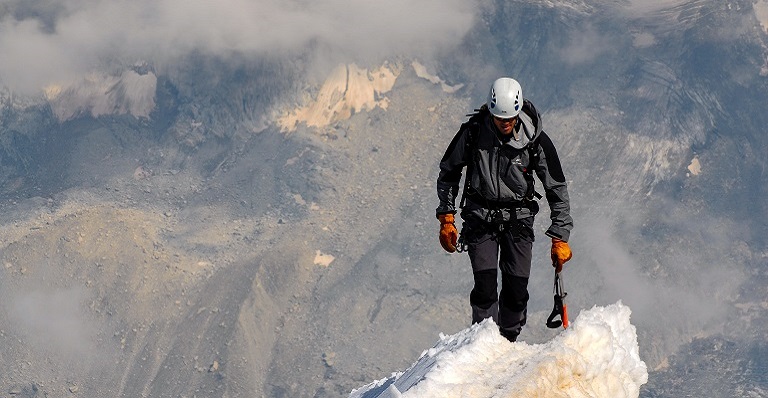 Colombia is a key market for Canadian companies doing business abroad. It's the fifth-largest recipient of Canadian investment in the region and the third-largest goods export destination. Agriculture-related products form the lion's share of exports; other sectors such as aerospace, processed foods, machinery and equipment, as well as supply chain inputs, are also key to the trading relationship. 
Unlike Chile, Colombia's history of political challenges is more well-known. For more than 50 years, Colombia faced a violent conflict mostly fought between the government and the Revolutionary Armed Forces of Colombia (FARC)—a left-wing guerilla group. Following the historic signing of a peace agreement in 2016, politically motivated violence dropped. However, some challenges remain, including intermittent protests in response to the stalled implementation of the peace agreement, growing insecurity and opposition to economic reforms.
Despite its years of conflict, Colombia's economy has remained solid. Colombia is expected to be one of the fastest-growing economies in Latin America, averaging more than 3% annually over the five-year forecast. Areas of opportunity include cleantech, infrastructure and oil and gas. Further boosting Colombia's competitiveness, the country joined the Organisation for Economic Co-operation and Development (OECD) in 2018 and is expected to benefit from this membership through improvement toward international standards impacting investment, trade and public policy.  
Colombia is a story of two countries. The area around the coast benefits from a well-established private sector, vibrant economies and a burgeoning middle class. Bogota and Medellin, Colombia's two largest economic centres, are large and developed metropolitan cities supporting economic activity. Colombia's membership in the OECD could help address some of its socioeconomic challenges in rural areas, including low investment in education and health. The Venezuelan migration crisis is also putting pressure on public finances and rural development. Colombia is estimated to have more than 1.5 million Venezuelan migrants, primarily concentrated in northern Colombia and now, increasingly, in major economic centres. 
Despite the signing of the peace accord, Colombian President Iván Duque opposes it and is reluctant to negotiate with the now-largest guerilla group, the National Liberation Army (ELN). This stalled implementation is leading to political and criminal violence, as well as emboldening a growing FARC dissident faction. The security environment remains a significant concern, but highly concentrated in rural areas where Canadian companies have developed relatively effective risk-management strategies. Despite these challenges, Colombia's economy remains one of the most stable emerging markets globally and is expected to remain as such. 
Short-term risk rating: Medium
Top Canadian exports: Cereals, wheat, barley, machinery, vegetables (lentils, peas, chickpeas), paper, vehicles
Canadian exports total value (2019): $901 million
International trade agreement with Canada: 2011
Population: 49 million
While Ecuador may not be top of mind for most Canadian companies, the country is an important market for export and investment opportunities. The agriculture sector, through research and development, has developed niche and high-value products such as seafood and floriculture. The mining and oil sectors also offer opportunities, particularly for green technologies as environmental and social concerns are increasingly pertinent to investors. Electricity and renewable energy are also key as Ecuador attempts to diversify its energy resources. 
Ecuador ranks sixth in the region for goods exports and seventh for Canadian investment. While oil is the first sector that comes to mind—we do ship energy-related products—we're also heavily diversified in manufacturing exports. Our trading relationship isn't as longstanding or established as Chile's, but there's plenty of room to expand. That said, companies have been relatively reluctant to enter the market as political and financial stability have zigzagged for most of modern history.
Conflicting opinions surround former president Rafael Correa (2007-2017). His supporters highlight how the significant investments in infrastructure improved socioeconomic conditions for the most vulnerable and Correa's vocal affront to liberal economics in favour of more equal distribution of income and wealth. His critics point out the administration's interference in strategic sectors, the 2008 voluntary debt default and the squeezing out of foreign and private sector activity.  
Since the 2017 change in government, Ecuador has undergone tremendous transformation, which has driven increased interest in the market. After Correa broke off relations with multilateral organizations, President Lenín Moreno reignited them, including the International Monetary Fund (IMF) and the World Bank. Ecuador took on an IMF Extended Fund Facility to support policy reforms such as fiscal consolidation, Central Bank independence and bolstering its external safeguards. Market reaction was positive, leading to slowly rebuilding trust in policy predictability.
Progress was halted following the announcement that the government would cut fuel subsidies—some of the most generous globally—that are a significant drain of public resources. Anti-IMF opposition erupted, and protests spread from Quito to Guayaquil—Ecuador's financial centre. Unlike the ongoing protests in Chile and Colombia, the protests have dissipated after Moreno revoked the reform cutting fuel subsidies. 
A lot has changed since the departure of Correa and while Ecuador will continue to face challenges, there remain many opportunities for Canadian companies to diversify and expand their business in this resource-abundant market. 
Short-term risk rating: Medium-high
Top Canadian exports: Wheat, paper products, vegetables, machinery, vehicles
Canadian exports total value (2019): $360 million
Population: 17 million