It has a stable economy, business-friendly policies and a free trade agreement with Canada. So it comes as no surprise that Colombia is our nation's fifth-largest bilateral trading partner in Latin America.
In 2017 alone, two-way merchandise trade between the two countries totalled $1.73 billion. In sectors such as oil and gas, and energy, Canada is already a major investor and a recognized supplier of goods and services. It's a trade and investment relationship that continues to strengthen, making Colombia a magnet for Canadian exporters.
Key opportunities for Canadians
1. Power and anything that has to do with non-conventional renewables such as bio-energy, solar and wind energy. The Colombian power matrix is 70% composed of hydro, so it's vulnerable to weather phenomena, like El Niño. For this reason, the government wants to diversify the power matrix and is encouraging the investment in non-conventional renewables to make the system more resilient. We expect significant attention and investment in this sector.
2. Infrastructure. The government introduced an ambitious US$28-billion infrastructure program called the Fourth Generation (4G) road development program. About 30 projects have been awarded for road construction to be built on a public-private partnership basis. This is a sector in which Canada has a lot of expertise and capabilities and it's attracting the attention of potential equity investors there.
3. Oil and gas. At one point, Canada was one of the largest investors in this sector in Colombia. One of the reasons is because there's a lot of similarities between the Alberta foothills and the Colombian geography. Canadian operators feel comfortable with the industry and today, some of the most important companies in exploration and production in Colombia are Canadian.
Risks of exporting to Latin America
Complicated and changing tax regime. Periodically, the government introduces new tax bills—tax reforms that, of course, have an impact on business, and the way people conduct their operations. This is something that Canadian exporters or investors willing to do business in Colombia should keep an eye on, get sound tax and legal advice for, and make sure is reflected in their business plan.
Political environment. Latin America has a very dynamic and changing political landscape. There's no dull moment when it comes to politics in Latin America. This is something you must keep in mind when considering a market because of the implications this could have in terms of country risk.
Devaluation. Most Latin American economies are commodity-dependent, so fluctuations in commodity prices or changes in the economy of the main buyers are going to have a direct impact in Latin America and the countries there. The currency, for sure, is going to feel the impact of those microeconomic changes. In Colombia and Brazil, for example, oil prices dropped significantly in 2016. Their currencies were devalued the most in the world as a result of that.
Learn more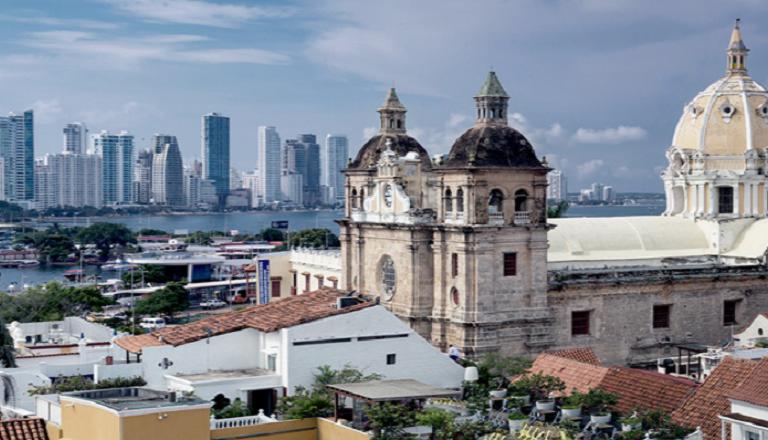 In May 2018, Colombia was finally accepted as a member of the Organisation for Economic Co-operation and Development (OECD). Together with Chile, these are the only two countries in South America that are part of the OECD. This is a big achievement for the country and a big milestone for the Colombian government, which has been working on this for many, many years. This is going to bring a lot of opportunities for the economy, for business, and for the people of Colombia, but also responsibilities to level the playing field on trade and protection for investors.
Gender diversity is certainly an important part of the new government's agenda. Last year, after the government was appointed, we saw an interesting change in the way that the cabinet is normally composed. In the past, it used to be male-dominated. But this time, it's 50% male, 50% women, which is certainly a step in the right direction.
Cleantech is a priority sector for the Colombian government, especially non-conventional renewables. The current power matrix in Colombia is dominated by hydro, which represents around 70% of the install capacity. At the same time, it makes it vulnerable to weather phenomena, like El Niño. For this reason, the government has established a goal to increase the participation of non-conventional renewables in the power matrix, going from the current 1% to almost 30% by 2030. It's a very ambitious goal and will require investments in the order of $6 billion. 
Advice to Canadian exporters
The one piece of advice that I give Canadian companies considering Colombia as a business destination is that this is a relationship-based culture. It's very important to take the time and the energy to build those relationships, to build your network, because it's all about trust. Once you earn trust, business will follow. It's equally important to speak the local language, Spanish, because that's how you show your commitment and your interest in the market.
Colombia is Latin America's fourth-largest and South America's second-largest economy.
Petroleum is Colombia's main export, totalling 45% of their exports.
Colombia is very fashion-conscious: You have to dress for success because what you wear often indicates social standing and business leadership.