We'll forever remember 2020 as the year the COVID-19 pandemic rocked the global economy, creating unprecedented trade uncertainty and severe challenges for businesses of all sizes and sectors. But from a crisis comes opportunity and for Canada's agri-food industry, there have been many "good news stories." 
But let's backtrack for a moment.
Agriculture and agri-food are big business in Canada. For close to a decade, we've ranked as the world's fifth-largest exporter of agriculture commodities and the 11th-largest provider of agri-food. In 2019, agri-food exports reached $67 billion.
Before the pandemic, unemployment levels in Canada's agri-food industry were really low—5.6% in December 2019—and people were spending money, going to restaurants and buying takeout. A rail strike in Western Canada was limiting some exports, putting downward pressure on prices and there was trade uncertainty between the United States and China. But overall, the sector was strong.

Then COVID-19 hit in March. 
Swift lockdowns were enforced and ports and manufacturing plants were closed to reduce the spread of the deadly disease. In Canada, COVID-19 caused the temporary closure of food processing facilities, notably in the meat processing sector. This raised serious concerns about food supply to meet demand and we saw major price swings as a result. Plant closures impacted meat prices at grocery stores because of supply shortages and there were empty store shelves that we hadn't seen before. With restrictions imposed on travel, temporary foreign workers needed for spring seeding couldn't get access to Canada.
With strict social distancing precautions in place, consumers increased spending on home cooking rather than eating out and the balance between higher at-home spending and lower activity for restaurants, hotels, and conferences affected producers differently. Processors, as well as food services and retail, needed to adjust quickly and businesses had to make major investments in personal protective equipment, safety glass and other barriers to ensure food and employee safety.
You should also check out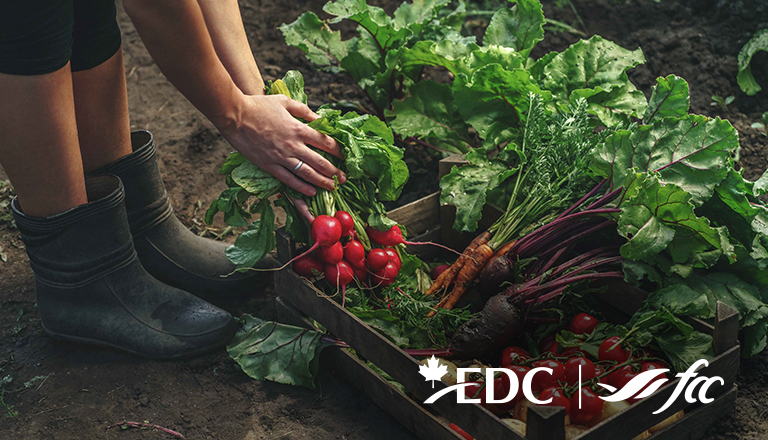 Data now shows that agriculture is outperforming most other sectors. It's not only benefiting from the need for food and changing consumer spending patterns, but also a recovering China, which experienced a major African swine fever outbreak in 2019. 
Since February, agriculture exports have grown 14% and year-to-date (January to July), agriculture and food exports are up 8.2% to $42 billion. Although the number of hours worked fell across all sectors in Canada, between February and June, the agriculture sector had one of the smallest declines and while overall manufacturing suffered significant declines during the initial stages of the COVID-19 crisis, food processing surged in March during the start of the lockdowns. Since these measures have eased, food manufacturing sales have slowed, but they continue to outperform the rest of Canada's manufacturing sector by a wide margin.
Grocery store purchases increased by 30% instantly as a result of COVID-19. Food service purchases declined by 70%. The major shift is in where food is going. There were increased opportunities for online food purchases and other companies in the supply chain.
You should also check out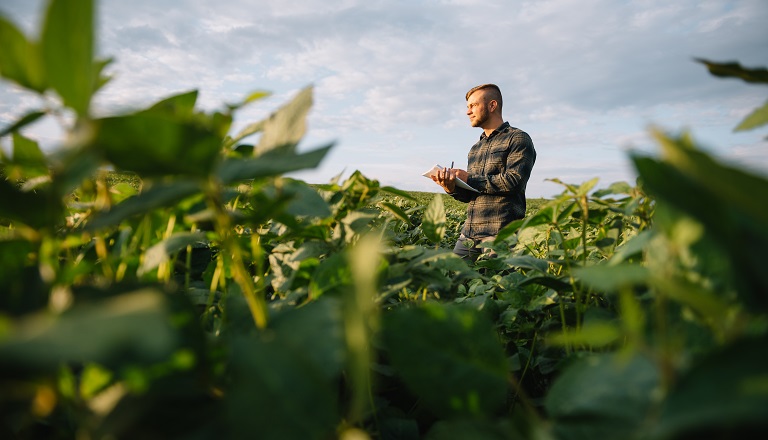 Canada's leading agriculture lender, Farm Credit Canada (FCC), recently released industry outlooks for the agriculture sector and the grain and oilseed sector, that show overall demand and exports have remained relatively strong. I would argue quite strong. During the pandemic, trade challenges have been a concern for this sector, but so far, we've been able to find markets for our exports. More recently, India eased tariffs on old crop lentils, which allowed us to move some pulse crops, and that's been a good news story. 
With processing disruptions during COVID-19, the red meat sector faced tough challenges—not just in Canada, but in the United States. We're a highly integrated marketplace. Increased inventories have hampered profitability because there's only so much processing across North America. Despite that, there still remains a very strong demand for pork. African swine fever is creating an increased demand for protein around the world, whether it's beef or alternative protein sources and that's a good news story. From that perspective, we're seeing longer-term optimism for Canadian pork
Opportunities for Canadians
As the economy continues to reopen domestically and internationally, demand for food is going to increase. Everyone has to eat. Food service is an important market for some products and as those start opening up, we're going to see those supply chains re-establish. As people start going back to work and commuting back to work, the demand for oil and ethanol is going to start increasing and those are going to lead to opportunities or regaining opportunities in the agriculture sector. 
Innovation in the way people are doing business also offers a range of opportunities. We're seeing a lot more online shopping and changes in consumption patterns, like dietary preferences for plant-based proteins. For small- or medium-sized food processing companies, e-commerce allows them to connect with the customer in new ways, tell their story and explore new markets that they couldn't access before because of their size and scale.
The tech sector is one of the fastest-growing industries in Canada and continues to share more and more insights and innovation. I see this as a great opportunity for our sector to thrive and continue to add value, continue to customize our products for the export market, continue to meet consumers' changing and evolving demands.

Something else that we've learned is that agriculture and food didn't experience the same challenges as other parts of the Canadian economy. When we look at GDP overall, from January to June, the economy declined about 8.3%. Manufacturing declined 11%, but food and beverage manufacturing only declined about 3.1%. Yes, there were some challenges, but it just highlights the importance of agriculture and agri-food sectors as an economic engine for Canada. I think investment is needed for the sector to remain strong for Canada.
A partner with Export Development Canada, Farm Credit Canada works with small- and medium-sized businesses, as well as multinational companies, across that agri-food/agri-business sector to promote farming and lend financial support and expert knowledge. In addition to our regular programs, we have programs specific to COVID-19. One of those programs is a term-lending product that can be used for working capital or automation and optimizing expenses to modify production. We have a $500,000 credit line that can be accessed if you're working with FCC, as well as deferral payment programs.