I still remember the day I received my certification from Canada's Forum for International Trade Training (FITT). It was June 5, 2012 and a turning point in my career: I was officially a Certified International Trade Professional (CITP).  
That framed document still hangs on my office wall, like a prized trophy. It represents four years of hard work and studying to complete part-time FITTskills courses, while juggling a full-time job that divided my time between Canada and Mexico.
Over the last 10 years, I've had the best experiences, thanks to this designation. I've supported thousands of companies through funding programs and helped Canadian exporters overcome challenges by answering their trade-related questions.
This year, FITT celebrates its 30th anniversary as a global leader in providing international business programs, resources and professional certification to trade practitioners and business owners eager to increase their understanding of the complexities of doing business in international markets.   
"A lot has changed in the world since 1992 when FITT was first created," said Caroline Tompkins, CITP and FITT president and CEO, at the virtual FITT CITP Anniversary Gala in March. 
"But what hasn't changed is the continued need for competent and trustworthy international business practitioners to help companies navigate the changing dynamics of trade." 
You should also check out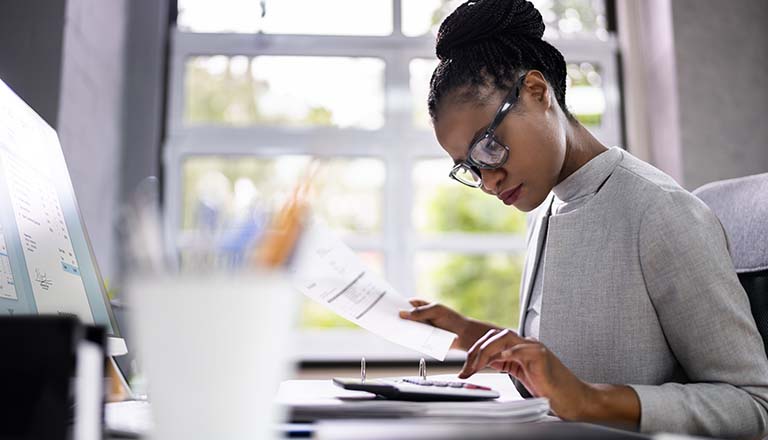 Strong partnership  
Like me, Export Development Canada (EDC) has had a long-standing relationship with FITT, spanning more than a decade. 
Partnering was a natural choice: As Canada's export credit agency, EDC is focused on helping Canadian companies expand and grow their business internationally. FITT, a not-for-profit organization endorsed by the Government of Canada, adds value to that journey with comprehensive knowledge through business training and certification.
In 2017, EDC and FITT announced their formalized partnership to deliver enhanced trade education to Canadian companies and trade professionals. Together, over the last five years, we've supported Canadian companies in maximizing their export impact.     
"The EDC and FITT partnership has been integral to boosting the success of over 12,000 people in business to date," says Tompkins. "It has expanded the community of trusted international trade practitioners across businesses, governments, post-secondary institutions and other organizations that support the profession." 
"Across industries, it has also impacted the growth of global economies. We're proud that EDC employees have upskilled through EDC-FITT training, to not only strengthen our growing network of FITT Certified International Trade Professionals (CITP), but also to deliver world-class experiences for clients," she says.
Whether you're new to selling abroad or an experienced exporter, completing EDC-FITT training puts you in a better position to grow your business beyond borders by providing you with the tools and knowledge you need to succeed. 
You should also check out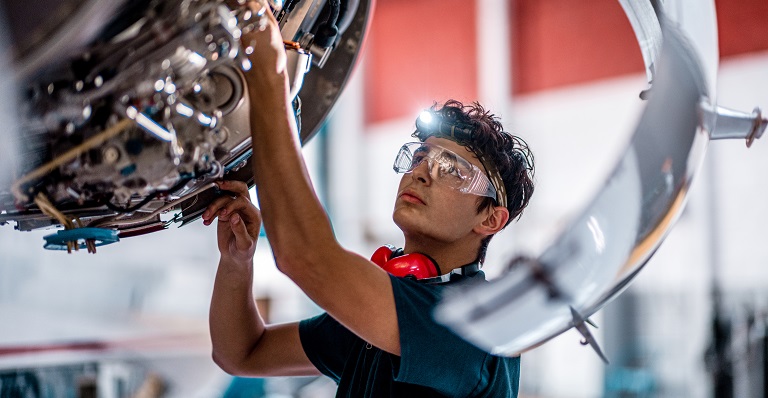 How it works 
In 2018, the EDC-FITT Learning Centre was launched to deliver in-person and online training on key business topics, including: 
effective market-entry strategies;  
marketing and selling goods and services anywhere in the world;  
mitigating risk by managing global supply chains; and   
getting a competitive edge by adapting your products to the regulations in your target market. 
In an increasingly global economy, building your business know-how isn't just a good idea—it's essential. That's why we've collaborated with the experts at FITT on the EDC x FITT Lite Learning Series. Through free downloadable guides, we can provide entrepreneurs and exporters with the skills they need to go, grow and succeed internationally. 
"Through our work together, the EDC-FITT Learning Centre has evolved to offer a rich and diversified learning experience that supports the variety of ways people in international trade consume knowledge and ultimately deliver the right resources to do business with confidence anywhere in the world," says Silvia Baptista, FITT's vice-president.
By earning the CITP designation, you've signalled your dedication to delivering the very best advice, support, and service to businesses that compete in the remarkable arena that is global trade.
Honouring our own 
At the CITP gala in March, Mairead Lavery, EDC's president and CEO, and Sara Wilshaw, Canada's chief trade commissioner and assistant deputy minister at Global Affairs Canada, were recognized with honorary CITP designations from FITT. Both were celebrated for their dedication to "helping trade progress and are now leaders of organizations integral to accomplishing goals that we have in common: To support and inspire Canadian businesses as they expand into new global markets," said Tompkins.
With more than 40 CITPs at EDC—and counting—Lavery says the knowledge and skills garnered from the FITT training and certification are invaluable.
"By earning the CITP designation, you've signalled your dedication to delivering the very best advice, support, and service to businesses that compete in the remarkable arena that is global trade," Lavery says.
For me, having the CITP designation—known as the global standard of excellence for trade professionals—has not only given me more expertise and confidence as a trade advisor, but opened the door to teaching. I've helped thousands of students learn about international trade and supply chain management, which are two of my business passions and key components to a successful global organization.  
"The CITP is a prestigious, industry-backed designation, built on competency standards set by FITT," says Baptista. 
"Being awarded the designation proves a thorough grasp of international trade processes, a commitment to global trade, and a dedication to ethical business practices and ongoing professional development. This gives your clients, employers, and colleagues added confidence in your global skills and knowledge," she says. 
In celebration of FITT's 30th anniversary, 30 EDC x FITT training courses will be given away during the month of June. Click here for details.
EDC CITPs praise FITT program
"The process of earning the CITP designation has helped me to be a better trade advisor as I now have both the breadth and depth of knowledge in the field of international trade to offer insightful, well-founded information and advice on international trade decisions in numerous contexts." 
Jessica Melone, program support associate
"Completing the FITTskills program and earning the CITP designation helped me perfect my knowledge of global trade. It exposed me to various challenges companies face relative to difference in culture, legal aspects, marketing approach and negotiation skills amongst others." 
Zeeshan Fazal, regional manager, Greater Montreal
"I became certified to give me more credibility as a business professional, help my career and give me the opportunity to work directly in international trade." 
Jose Recinos, underwriter
"Halfway through the FITTskills program, I've thoroughly enjoyed the process. It's increased my knowledge of international business practices such as supply chain, international trade finance, market-entry strategies, and sales. Most importantly, it's helped me obtain a greater knowledge of EDC's offerings and how we can fulfill our mandate of supporting and developing Canada's export trade and Canadian capacity to engage in that trade and respond to international business opportunities." 
Brandyn Coulas, FITT student, loans services manager