Canadian entrepreneurs and small- to medium-sized enterprises (SMEs) looking to expand beyond Canada's borders see the United States as their top export destination. It's the world's largest market, with a multitude of business opportunities across almost every sector imaginable, and the barriers to doing business there for Canadians are minimal compared to many other markets around the world. 
As Canada's export credit agency, we continue to expand our presence and capabilities in the U.S. with the goal of helping Canadian companies establish a strong foothold in the market, grow their exports and achieve a high level of business success.
If you're a Canadian entrepreneur or SME looking to expand your business south of the border, Export Development Canada (EDC) can deliver value in several ways. 
We can provide you with the in-depth information and insight you need to understand the specific markets and sectors you're targeting.
We can provide the capital to finance your U.S expansion plans. 
We can help you make connections with U.S. buyers and partners.
Getting access to the latest market information is critical for developing your export strategy and executing on it. The U.S. market is complex and multi-faceted, so the more granular and focused you can get in your research, the better. Whether it's learning about opportunities in specific states, regulatory considerations in your sector, or how to pay your taxes, the more you know about your target market, the faster you're likely to achieve success.  
You should also check out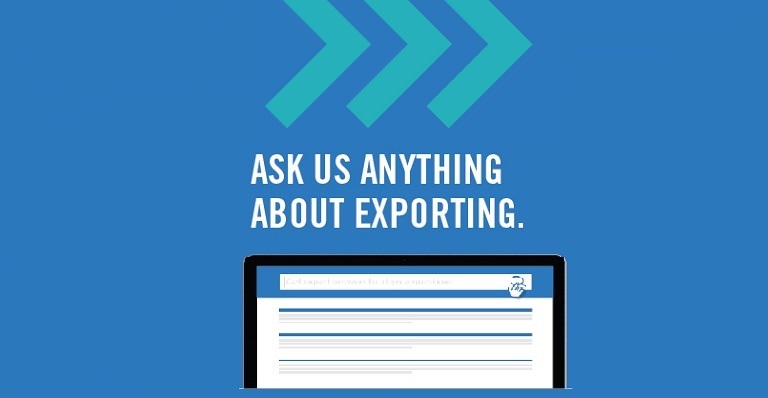 EDC Export Help Hub
It's a great place to start your research. It provides an abundance of valuable information on all aspects of exporting to the U.S. market.
Financing your U.S. export plans
Once you've conducted your research and used it to create your export plan, EDC can help you manage risk, secure financing and grow your working capital. We offer a range of solutions designed to help you once you've signed that big contract and need the working capital to be able to execute on it. 
In addition to our financing solutions, our U.S. team understands the American banking system and has relationships with regional banks that are providing financing for the corporations Canadian SMEs are looking to do business with. 
A key challenge many Canadian businesses encounter when expanding to the U.S. is making connections with potential partners and customers.
Working with our network of partners, including more than 100 representatives of the Canadian Trade Commissioner Service located around the country, our U.S. team can introduce you to the people who can help you grow and succeed. It might be the head of the procurement team at a large corporation you're hoping to sell to or a strategic partner with strong relationships with leaders in your sector.
We also have a large network of partners that is looking to attract investment to the U.S. These include the U.S. Department of Commerce and affiliate organizations such as Select USA, along with many regional organizations that are looking to foster trade with Canada.  
The U.S. is huge geographically and economically diverse. With our knowledge of the market and our relationships across many sectors, we can shine a light on opportunities you may not have considered or identify a fit for your products in different, but related sectors.  
Take the tech industry, for example. Many people think that Silicon Valley is the only game in town when it comes to the tech sector, but that's not the case. The Atlanta area, where EDC recently opened an office, is another important tech hub, especially for Fintech, and one which Canadian companies working in this sector should explore.