The red-hot service export industry is an important contributor to Canada's economy: It's a major job creator, adept at capitalizing on opportunities around the globe and has proven to be remarkably resilient, riding out downturns in the business cycle much better than more cyclical industries such as manufacturing and commodities. During the recession in 2009, Canada's exports of goods fell by more than 25% in a single year, whereas service exports declined only 2%.
Many companies are already exporting services, an intangible good, without even knowing it. Quite simply, a service export is provided by a resident in one country to people or companies from another. In 2018, Canadian service exports are projected to surpass $120 billion. Around the world, the growth of trade in services continues to outpace that of goods and merchandise and Canada is no exception to this trend. Physical goods, like commodities and manufactured products, still comprise the vast majority of Canadian exports. But over the past decade, Canadian service exports expanded at an annual rate of more than 4%, double the 2% growth rate for exports of goods. 
The world needs Canada's expertise across many areas, including resource development, agriculture, technology, financial services, management, scientific and technical consulting, among others. And many smaller Canadian SMEs are taking advantage of these opportunities throughout the globe. Fully 77% of Canadian merchandise exports go to the United States, while only 56% of our service exports are for U.S. customers.
What are service exports?
First, let's make the simple distinction between goods and services. If your business makes something you can drop on your foot, it's a good. If you can't drop it on your foot, it's a service. As mentioned, a service export, therefore, is any service provided by a person or business from one country, to a person or business in another country.
You don't even necessarily have to leave Canada to be a service exporter. For example, British Columbia's Whistler ski resort is an exporter of tourism services because it relies heavily on visitors from other countries coming there to spend their money. In addition, many services are produced here in Canada before final sale to a foreign customer.  Examples include product design, marketing, software development and financial services, along with a host of other commercial services.
A growing number of service companies are choosing to establish a local presence in foreign markets–a key consideration for many types of services where proximity to the customer is paramount. On top of direct export sales from Canada of $120 billion in 2018, the foreign affiliates of Canadian service companies located in foreign markets generated an additional estimated $375 billion in 2018.
Many exporters of traditional goods are also service exporters because their products may come with service offerings such as installation, maintenance, training and knowledge transfer.  In some cases, these service offerings generate more revenue than the physical good to which they are attached.
You should also check out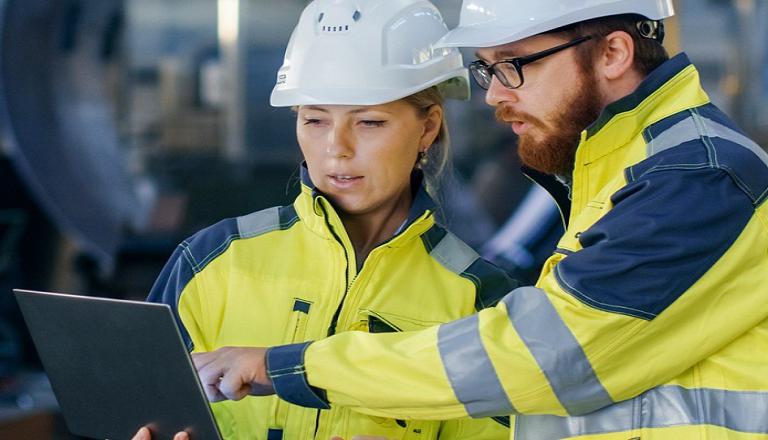 Categories of service exports
Not surprisingly, the industrial pillars of Canada's strong economy are also some of the country's leading categories of service exports. 
Financial services. This includes banking, insurance, investment and wealth management. Canada's strong and well-regulated financial sector helps make us a leader in this space.
Transportation and logistics. Partly because of our country's size, Canada has developed several strong companies in the business of moving goods, whether by ship, rail, air or truck.
Technology services. This category of exports is becoming increasingly important for Canada, now reaching approximately $25 billion a year in exports. Broadly speaking, it includes things, like data management and cloud computing services, software, R&D, information communications technology (ICT) and other information technology (IT) services.
Resource development. Thanks to our resource-based economy, Canada has considerable expertise in many areas, including services for oil and gas drilling and development, mining and forestry. Our expertise in these areas is in high demand around the world.
Agriculture and agri-food. Canada's agricultural and agri-food sector has developed advanced techniques, which are needed in countries trying to meet the challenge of feeding growing populations.
Opportunities for Canadian service exporters
While the U.S. remains Canada's biggest customer for service exports just as it is for goods, our service exports are much more well-diversified globally than our trade in goods. That's because Canada's biggest opportunities for service exports come from emerging and developed economies such as China, Latin America and Europe. 
As those economies advance and grow their industrial base and become more integrated into global supply chains, the demand increases for a wide range of services that those countries may not have the capacity or wherewithal to develop domestically. That may include the need for financial services to help to facilitate business development, transportation, logistics, marketing and other services required to grow international trade in goods, or expertise in developing industries such as agriculture or natural resources.
Likewise, as income per capita rises and developing countries move up the development scale, consumers start to demand more services related to quality of life such as health care and education. Financial services such as wealth management and insurance are also benefiting from the growing affluence of consumers in emerging markets. 
To learn more about how your company can capitalize on the rising tide of Canadian service exports, be sure to register for our webinar on Jan. 24.