For more than 20 years, you've counted on Export Development Canada's (EDC) Weekly Commentary to deliver expert insight into key economic trends and topics. As the global economy evolves, and international trade is met with new opportunities and challenges, our commentary is sharpening its focus to break down the latest trade developments, explain why they matter to Canada, and help more Canadian companies thrive in international markets.
In this inaugural, biweekly Trade Matters column, we'll explain why trade matters to you, your business and the prosperity of all Canadians.
Canada is a trading nation. The success of Canada's exporters and importers is essential to the success of our economy and society. With nearly two-thirds of Canada's gross domestic product (GDP) generated by goods and services trade, we need to expand our international commercial ties if we're going to create more wealth for future generations of Canadians.
So, how are we doing? Well, trade was critical to our economic recovery from the COVID-19 pandemic, with exports surging by 18% in 2021, to a record $766 billion. As of 2022, Canada had more than 48,000 goods exporters, supporting one out of every six jobs in our country. Canada currently accounts for about 2.5% of global merchandise trade, and with only 0.5% of the world's population, that's us punching way above our weight. Not bad, eh?
The problem is that over the last two decades, we've been losing market share. Now, some of that loss is normal, as the globalized economy continues to attract new players to the field. But our share seems to be falling faster than the share of other developed economies. Additionally, global labour shortages, ongoing supply chain disruptions, surging inflationary pressures and an unprecedented mix of policy challenges have all increased the uncertainty facing companies looking to do business abroad. Add to that the dislocations caused by the rapid pace of technological innovation, demographic changes, geopolitical fragmentation and other challenges, like climate change, and it seems as though volatility has never been higher.
But at EDC, our mandate is to encourage more Canadian companies to explore new markets of opportunity, and reap the rewards of selling into larger, faster-growing economies beyond our borders. In fact, while Canadian exporters remain concerned about global economic conditions, they're slowly becoming more optimistic about what the future holds. After three consecutive declines, EDC's mid-year 2023 Trade Confidence Index saw exporter confidence increase.
Trade Matters will support those Canadian businesses looking to better understand the whole trade landscape, by providing timely and relevant market intelligence, so they're better equiped to take on the world.
Canada already has 15 free trade agreements (FTAs) with 51 countries, and access to 1.5 billion consumers covering 60% of world GDP. The Government of Canada is actively pursuing additional FTAs that would make trade even easier and more secure. In fact, according to Global Affairs Canada, bilateral trade between Canada and its major FTA partners more than doubled in the 10 years after agreements go into effect, compared to 47% growth for Canada's trade with non-FTA countries.
In the past 10 years, we've seen a number of major trade agreements signed, including the Canada-U.S.-Mexico Agreement (CUSMA), the Comprehensive and Progressive Agreement for Trans-Pacific Partnership (CPTPP) and the Canada-European Union Comprehensive Economic and Trade Agreement (CETA). In support of the government's Indo-Pacific strategy, Canada is now negotiating an FTA with the Association of Southeast Asian Nations (ASEAN). This presents an incredible opportunity for Canadian exporters who want to take advantage of a fast-growing $47-trillion economy.
You should also check out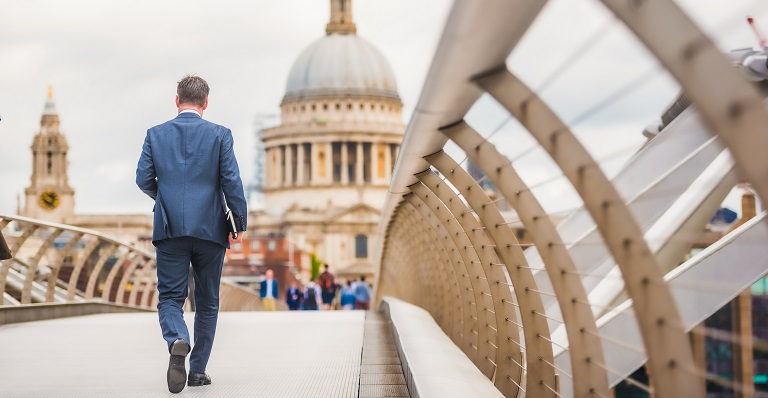 Because while the United States is an important source of steady demand, with nearly 75% of Canada's exports destined to that market, trade diversification is also important at both the macro- and micro-economic levels. EDC Economics research shows that some firm-level benefits to exporting a new product or to a new market include:
higher income growth potential;
increased labour productivity, and;
stronger incentives to invest and innovate.
The bottom line?
Trade matters and we're here to help. We hope this product helps you better connect with the content from our team because at EDC, we're uniquely positioned to deliver expert and timely insight into the world of trade, from a distinctly Canadian perspective.
This week, a very special thanks to Ryan Fung, junior associate in EDC's Research & Analysis Department.
As always, at EDC Economics, we value your feedback. If you have ideas for topics that you'd like us to explore, please email us at economics@edc.ca and we'll do our best to cover them.