Today's headline growth is bad enough. When it comes to the global economy, an annual decline is an extremely rare event. It's not common in a world recession, and when it happens, the number is usually pretty small. Now, forecasters are leapfrogging each other to be more negative. And it was all unthinkable just a few weeks ago. It's a staggering turn of events, one that affects all regions, all countries, and all industries—nothing has escaped COVID-19's effects. But is everyone being impacted evenly?
Hardly. As soon as the reality of COVID-19's spread started to kick in, some industries, like travel, were impacted immediately, without warning. Those that had some warning didn't get much, and the ability to react was very limited. Lockdown arrested all but a few business activities, and it came swiftly for most. Then there were those deemed more essential. In their cases, panicked consumers launched a run on available supplies, and initially they struggled to stock up. All told, the massive loss of employment and income has pummelled all business flows. As such, impact on exports by industry can be classified as bad, worse and terrible. Recovery will likewise lift the fortunes of all industries, but that will also be uneven. EDC Economics' latest Global Export Forecast sheds light on these disparate impacts.
Fear of infection dried up business and personal travel plans almost instantly. Only the rush to get home kept things going, but that, too, ended abruptly. Air carriers first resorted to deep discounts until the cash crunch demanded more severe actions. This quickly blew back on tourism and the aerospace sector. The oil and gas industry, already awash in supply, was slammed by a rapid reduction in demand as the daily commute just stopped. The collapse in air travel didn't help, and lower industrial use of oil and gas iced the cake. Prices momentarily went negative, underlining the dire circumstances. The high-impact list is rounded out by the auto sector. Instant 80% sales reductions were common regardless of market. The aerospace, oil and gas, and automotive sectors are outliers in our export forecast, each declining by more than 30% this year. Only the very worst-hit industries saw such declines in the Great Recession.
Only two industries—the lucky ones—will see single-digit declines this year. The agri-food sector has been a beneficiary of panic-buying, handing processors and food retailers some of their best results in a long time. Things have been less certain in primary food production, as processors' capacity was further constrained by workers' health concerns. Consumer goods have also fared well, in spite of problems in the clothing and footwear categories. These are expected to see 8% and 9% reductions in activity this year—easily bottom spot in last January's outlook. Ores and metals squeak on to this list, down 10% in 2020.
With one exception, the rest huddle together in the teens, and include advanced technology, forestry products and machinery and equipment. Chemicals and plastics will fall by 11% this year.
Are next year's rebounds proportional to 2020's plunges? Sadly, no such luck. The prospect of a price revival in oil and gas is remote, as any significant increase is expected to be met with a surge of non-conventional supply. Other elements of the energy sector will contribute to an impressive 2021 increase, but crude oil shipments will remain suppressed. The automotive sector will manage a 22% increase next year, a rise that won't get it close to previous levels by year-end. Aerospace will see a meagre 6% gain in 2021, consigning shipments to the chasm for another year.
You should also check out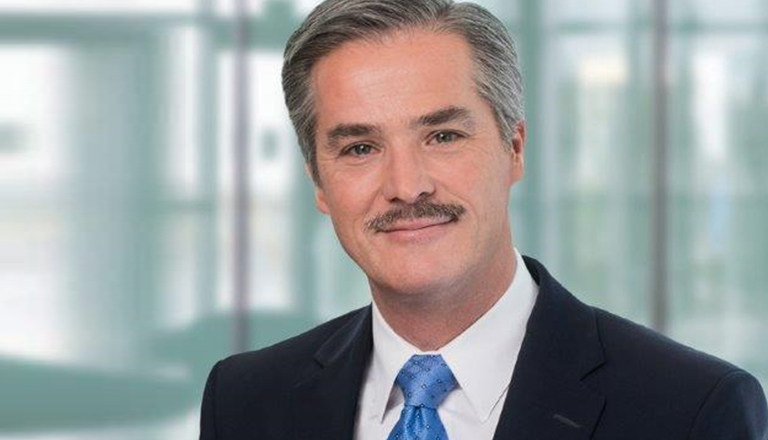 A cluster of industries will see next year's gain roughly match the 2020 plunge in percentage terms, generally getting back to pre-COVID levels by the end of 2021. It includes agri-food, chemicals and plastics, and consumer goods. Both the industrial machinery and equipment and advanced technology industries are expected to see gains outpace this year's decreases, in percentage terms, owing to pent-up demand and increased interest in technology solutions employed during the lockdown period. In sum, Canada's exports will decline 20% in 2020 and rise 19% in 2021.
For most, getting through the gap is critical. Early signs of recovery in economies hit later with the pandemic are exciting stock markets, and leading to a general belief that we could be through the worst of it. May and June marked the return-to-work for many, and as momentum builds, so too will demand. Public assistance measures will continue to flow, a good chunk of insurance for the fledgling recovery.
COVID-19 has generated no winners—only survivors. Some industries got off lightly; recovery won't be as rough for them. Others were hit hard, but will also rebound hard—most of these should also make it. But still others face something like the dreaded L-shaped recovery, or at least a very drawn-out U. If there's any good news, there's plenty of demand for most, if not all industries when this is all over. That makes survival all the more important, regardless of the sector.