After the worst survey on record during the initial COVID-19 lockdowns in the spring, Export Development Canada's Trade Confidence Index (TCI) has increased by more than 20%.
In our latest TCI, conducted in October and November, the index rose to 67.5 from a depressed 56.0 in May, the lowest score since the survey began in 1999.
It's a relief to see such a broad-based rebound with all five TCI index elements bouncing back, led by improved outlooks for Canadian exports and domestic sales. All regions made gains, with Ontario now the most trade-confident in the country. All firm sizes picked up, especially large companies. And all sectors rose. Infrastructure and environment had the largest gain, while information and communication technology remains one of the most optimistic sectors, reflecting the rapid shift to online activities during the pandemic and the expected benefits to come from major capital spending on upgrades in 2020.
This rebound comes as both global and Canadian trade data for the second and third quarters of 2020 have been better than expected. These survey results are a noticeable improvement from the spring, and suggest Canada's trade rebound is likely to continue into the first half of 2021 (as shown in the chart).

However, with a second wave of COVID-19 raging in many parts of Canada, our economy isn't out of the woods yet. For comparison, the overall TCI index remains 3% below its pre-pandemic level, and our current reading is similar to other fragile times in Canadian trade, such as the dot-com bust, after the U.S. terrorist attacks on Sept. 11, 2001, the Global Financial Crisis in 2008-2009, and the European credit crisis in 2011-2012.
You should also check out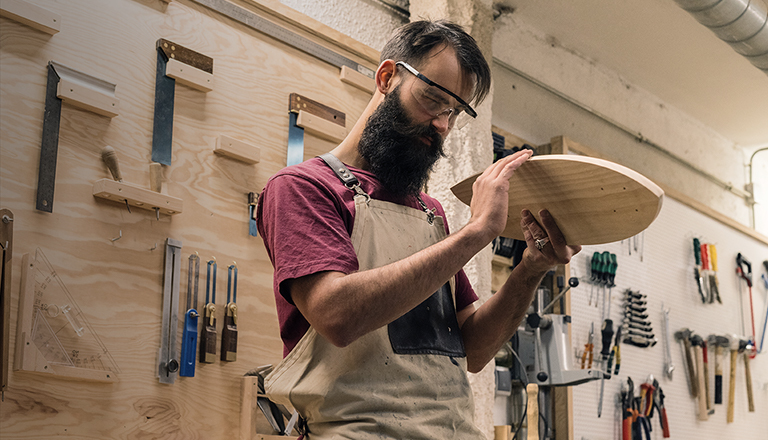 The negative COVID-19 impacts continue for many, but more companies are reporting positive impacts.
Our survey suggests the vast majority of companies—almost 80%—are still producing below pre-pandemic levels, reflecting depressed global demand.
When asked directly about COVID-19, two-thirds (65%) of respondents say the pandemic had a negative impact on their sales, with nearly one-third of exporters citing a "high negative" impact. And the current trade climate that still includes pockets of protectionism also continues to be a key challenge for one-third of exporters.
The good news is that almost one-in-four now say the COVID-19 adjustments have been positive for their sales. This is a significant increase of nine percentage points from earlier this year. This likely reflects not only the highly unequal nature of the shock across sectors in the "K-shaped" recovery, but also that more firms are pivoting their production to take advantage of new pandemic demand trends.
Cash flow concerns were raising alarm bells at the start of the crisis, but after a wave of government programs were rolled out to support Canadian companies, thankfully this issue has fallen significantly from our last survey.
Moreover, as the overall economic outlook continues to improve, a rising share of exporters (38%) plan to increase investment over the next two years, and hire more workers in the next six months (37%). For the latter, more firms report difficulties hiring skilled labour—a concern we heard firsthand in virtual presentations across the country, especially Atlantic Canada.
Record-high drive to diversify
Since we started asking such questions almost a decade ago, the highest share of respondents on record now say they're planning to export to new markets (74%) or invest outside Canada (28%). We saw a similar diversification push during the tense North American Free Trade Agreement (NAFTA) renegotiation, but this reading is even higher.
Most companies that plan to export for the first time are eyeing the perennial favourite market of the United States. For those looking to expand their exports to new markets, Europe and Australia are also top of mind.
For outward direct investments, more firms are looking to China and India, while fewer are looking to invest in the United Kingdom, which may reflect concerns over the ongoing Brexit saga.
Canadian exporters expect a slow, choppy recovery
Looking ahead, pandemic-related sales impacts are expected to last longer than in our last survey. At the global level, two-thirds (67%) expect the recession to last longer than one year. And with the rising waves of COVID-19 cases, a slim majority (53%) now expects a "double-dip" or "W-shaped" global recession and recovery, a nine percentage point increase from last time.
When our EDC survey goes back into the field in April and May 2021, let's hope the vaccine rollouts have begun, and the TCI continues to strengthen, reflecting increased optimism from Canadian exporters about the durability of the global economic recovery.