Gaming companies are no different than most information and communication technology companies—they face challenges such as talent acquisition, innovation, commercialization and a rapidly evolving marketplace. But these two enterprises overcame those challenges and became world-class exporters in doing so.

Other ocean interactive searched the world to find first-class talent
A spin-off of Foundation 9, which was, at its peak, one of North America's largest independent video game developers, Other Ocean Interactive came to be because Foundation 9 founder Andrew Ayre wanted to start a company in his home region of Atlantic Canada. When he was looking for a base in 2006, Charlottetown was the best option because of the incentives PEI was offering startups.
"We also had a gut instinct around how stakeholders were coming together to build a microcluster there," said Ayre's sister Deirdre, who conducted the due diligence and spearheaded the PEI studio and has since opened another in their hometown of St. John's, NL, as well.
Figuring out talent acquisition was a key challenge for Other Ocean, partly because of its location on the gentle—some would say sleepy—island.
Importing ICT talent from around the world
"There was a big shortage [of technology talent] in Atlantic Canada due to outmigration and brain drain," Deirdre said, explaining the company's aggressive recruitment plan. "We travelled all over the world. We took a real hands-on approach."
She sold Atlantic Canada to Londoners who were tired of the rat-race and Delhiites who wanted to live in a less populous place.
"We made it very personal," she said. "We tried to identify people who could buy into what we were trying to do. We wanted people who were interested in mentoring because we wanted to hire locally eventually, but we knew the local recruits would require intensive mentoring."
She also sold the dream of home-ownership—something that's readily available to most professionals in PEI.
"We encouraged them to buy homes because in Charlottetown, they can do that," she said. "We made sure people understood those opportunities were available to them. If you have a home and you're not terribly in debt because of it, you're more likely to stay. We tried to encourage people to be part of the community."
Then, to retain these employees, they built a close-knit team and held unique events such as food nights at which employees would share their diverse cultures.
They also forged relationships with Holland College and the University of PEI.
"We worked very closely with Holland College," Deirdre said. "Eventually they hired our art director as their lead instructor. We hated to lose our art director, but he helped make that program world-class. Eventually they hired someone else who worked with us, so, while we lost those employees, we now have a real direct line into the school. We have the same good relationship with UPEI."
On the ground representation critical
When it came to exporting and taking their business to the next level, Deirdre said the critical element was having someone on the ground in their biggest market—the United States. Andrew Ayre continues to work there and, having been in the industry for 20 years, has deep networks.
As a result of the success of Charlottetown, they soon opened a studio in Newfoundland and Labrador.
"We were a third-party developer almost exclusively at that point, and Andrew was in the U.S. getting the contracts," Deirdre said. "He had some great relationships and people believed in him and we had a strong team."
Eventually, the assets of the PEI company were acquired by Electronic Arts, though Other Ocean continues to exist and is now ramping up yet another studio in PEI.
"Having someone on the ground where you want to sell seems obvious, but a lot of companies don't do it," she said. "That decision to have Andrew stay in the U.S. was invaluable." She also recommended using the Trade Commissioner Service to aspiring exporters.
"They have people on the ground who are really great with startups," she said. "We're working with the consulate in New York right now, getting face-to-face time. These are people who are being paid by our tax dollars to help us so why not use them?"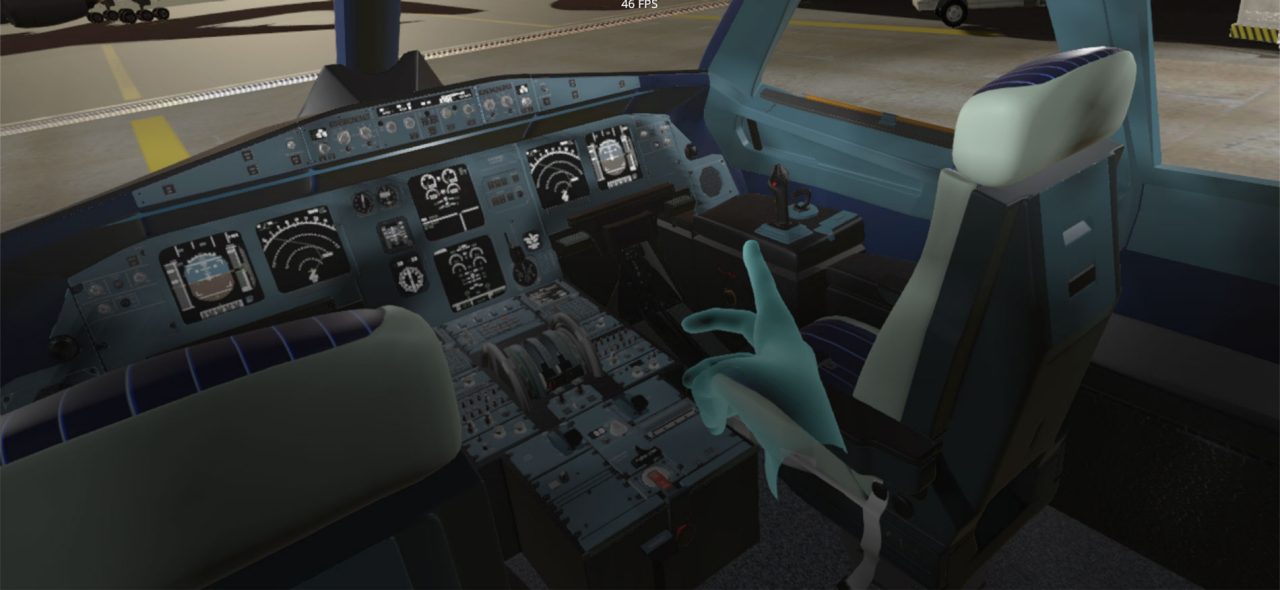 Silverback games moves to virtual reality
Exporting has always been a reality for Willie Stevenson, and his wife and business partner, Colleen Shannahan. The video game developers and producers were the brains behind the highly successful Empress of the Deep series and also partnered on the notable Sons of Anarchy game, which followed the acclaimed TV series.
When you're selling video games online, your customer can be anywhere. The indie studio produces games for others and also produces, writes and directs its own games for everything from Apple to Android. It has worked with companies such as 20th Century Fox and Barnes and Noble and sells its games through online retailers such as Big Fish, the world's largest distributor of "casual" games (games with simple rules that don't require piles of time.)
Games sold in 10 languages
"Our games sell all over the world—primarily to Europe and the U.S. but we sell to Asia, too," Stevenson said. He summed up their diversity by saying their games sold in 10 languages.
The video games—and their global sales— have enabled the company to now look at a whole other line of business, one about which both partners are passionate.
Changing business model to VR
Our new realm is virtual reality and augmented reality," Stevenson said. "We still do a couple of games, but we're almost exclusively doing VR and AR now."
They started investing in VR and AR with the money they were making from games. Why?
"Because it's so cool," Stevenson said. "It's like a waking dream. You can walk into stories, which is mind-blowing. So we just loved it, and then we also became more and more interested in making that our business."
He said the same skills that made them a success in gaming—award-winning art direction, story-telling and the technology to harvest meaningful analytics—will get them to the next level in VR and AR.
"We use the same three pillars to standout with the training tools we are developing in the aerospace, marine and now telecommunications sectors," Stevenson said. "High standards and capabilities in those areas will help us stand out in an increasingly crowded new area."
One of the keys to their success in this realm will be their ability to engage users—something they had to learn in gaming. He said they've received positive feedback from all three sectors, referencing a conversation with a senior airline executive who told him it'll be a challenge to engage cynical, long-time, highly experienced employees.
"The last thing they want is some new tech gadget," Stevenson said. "And yet with our technology, their minds are blown because it's easy. They don't have to learn anything to use it."
He said the company is working with property developers and architects on virtual architectural walkthroughs. "It's really gratifying to see how many changes are made as a result of the walkthrough," he said. "They'll see them and ask: 'What happens if you move these trees?' 'How does the light bounce off the wall now?"
Selective in hiring talent; hire unicorns
On talent acquisition, he said he and Shannahan have also been extremely selective in hiring.
"Our philosophy is that we're very picky and after that, we allow huge autonomy," he said. "I guess you could say we only hunt for unicorns. They're rare, but if you have an art degree and a computer science degree, that's awesome. We look for people you can leave alone, and trust and come back and see the results."
Their sell to prospective employees is that they'll be part of a "special forces team" and it doesn't hurt that they pay well.
"We aren't going to hire a cubicle-filler who's happy with $50,000," he said. "One special forces type is worth three times one of those cubicle fillers so we pay our people well."