If you've ever picked up a prescription medication or matched a paint chip at a home-improvement store, you've been touched by the science of spectroscopy. 
The use of light as a measurement tool to identify, analyze and filter products before they make their way to consumers already affects our lives in many ways, but a Waterloo-based company is the first to apply it to waste reduction in our food supply chain.
By combining spectral imaging technology with artificial intelligence (AI), P&P Optica is helping food processors assess food composition, quality and contamination in real time. Its patented Smart Imaging System can detect foreign materials, like plastics, rubber, bone, and cardboard, that are difficult to find with other detection solutions.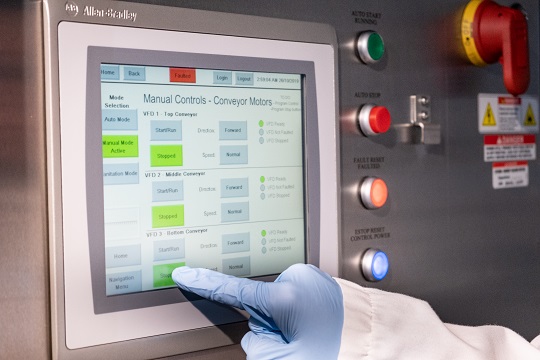 The system works at a speed of over 36 metres a minute and processes up to 20 terabytes of data in a single day. It's used to make simple decisions within a fraction of a second, triggering a mechanism that sorts out pieces instantaneously. 
In addition to dramatically enhancing food safety, the system also provides valuable information on qualities such as freshness, tenderness, and the protein, water, and fat content. This allows processors to instantly predict whether a tough piece of chicken is better suited for a chicken nugget than a sandwich filling, or if a spinach leaf that's not as plump could be blended into a smoothie rather than put into a salad.
So far, enabling food processors to go beyond just visual inspection is keeping millions of tons of food out of landfills, while filling in the gaps in an industry plagued by labour shortages. Of the Top 10 meat producers in North America, P&P is already servicing half, with the intent to expand their global footprint into produce.
As the only company on the continent to offer these capabilities, P&P Optica was named an EDC Cleantech Export "One to Watch" in 2018. But it wasn't always in the business of food automation. 
CEO Olga Pawluczyk is an engineer with a background in medical physics and imaging, whose father originally founded the business in 1995 as a research and consulting company. It wasn't until 2012 that the business started exploring industrial applications for spectrometry, which ranged from plastics recycling and finding bitumen (thick, viscous fluid) in oil sands to even international space exploration. 
After the collapse of the oil and gas industry, a chance conversation with a pork producer turned Pawluczyk's eyes to food processing in 2015. 
"We could detect water in bitumen, so we thought, 'Why not protein and fat content in meat?' says Pawluczyk. "That was the fundamental shift in our thought process, when we realized the same spectrometer that measures small differences in light can also measure bigger differences quickly.
"One leaf of spinach is never identical to another. That's why the complexity of measurement in the food industry is more complicated than any other industry, other than medical research."
Today, the company employs 50 people and is expanding rapidly—a level of growth Pawluczyk attributes in part to Export Development Canada's support, including a $1million investment that helped it develop and launch its system throughout North America.
"EDC was one of our first institutional investors- and without their financial support we wouldn't be a company today," she says. "It's so critical for startups that have a good idea and initial prototypes to be able to scale to the next phase and develop a commercial product."
"EDC also provided additional security and Purchase Order (PO) Financing to allow some of our customers from the U.S. to have systems installed and tested. Trust is critical in building relationships and having a warm introduction to EDC's networks and contacts was very important for our success."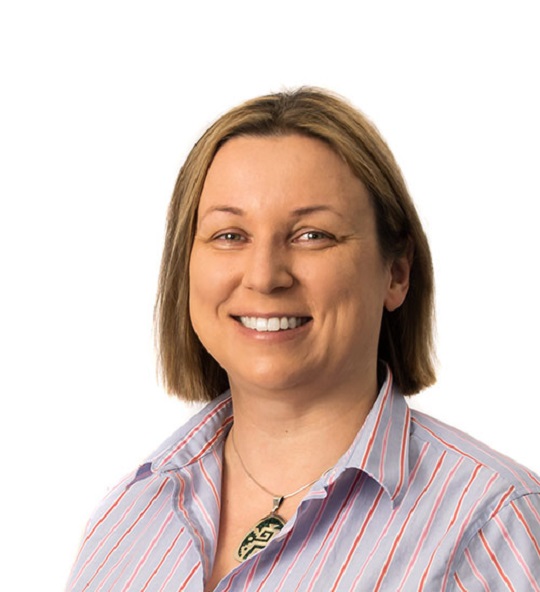 In the future, Pawluczyk would like to see every piece of processed food measured with the Smart Imaging System to provide nutritional information tailored to consumers' individual needs. "We are getting more sophisticated as consumers and so we are hopeful this is something people will start to demand," she says.
"The planet loses 30% of all the food we produce to landfills, due to inefficiency in the system. When you consider the implications of all the water, land and labour that are also wasted—these are all significant pollutants and generators of greenhouse gases that we could have much tighter control over and ultimately help reduce."
To find out more about how EDC can help, press here.