It's almost impossible to have a conversation about the energy of the future without mentioning hydrogen. As the cleanest and most sustainable fuel available today, it's also difficult to harness affordably. 
Thanks to a technology developed by Vancouver-based Westport Fuel Systems, hydrogen could become substantially more competitive with other low-carbon alternatives—reducing greenhouse gas emissions (GHG) to almost zero while offering the same power, efficiency, and reliability as diesel fuel.
That's because its Canadian-made, patented technology known as HPDI 2.0 (high pressure direct injection) is using infrastructure already in place in internal combustion engines to move towards a net zero carbon future. 
HPDI is already reducing GHG emissions in trucks by between 20% and, in some cases, more than 100%, as compared to diesel-fuelled trucks by allowing diesel engines to run on cleaner-burning fuels such as biogas from organic waste. The technology is part of Westport's portfolio, whose many brands around the world offer products and services in the alternative fuel systems space. 
Since being named an EDC Cleantech Export Star in 2018, demand for Westport's innovative technologies has increased as GHG emission reduction targets are being implemented across the globe. 
As an innovator, designer, manufacturer and supplier of advanced clean fuel systems and components, Westport helps vehicle producers and owners offer and incorporate affordable gaseous fuel solutions in more than 70 countries. Many components are also designed to enable the growing hydrogen powertrain system, whether driven by internal combustion engine or fuel cells. 
Interest has grown quickly in the HPDI engine since it was first introduced in 2018, with several thousand trucks equipped with Westport's patented systems already on the road in Europe. 
Last January, the company announced a collaboration with Scania, a European-based truck maker owned by the Traton Group, a Volkswagen subsidiary, to adapt an HPDI engine fuelled by hydrogen. In July, the company announced its collaboration with TUPY, a specialist of casting and machining of highly engineered structural components, and AVL List GmbH, the world's largest independent automotive development, simulation and testing company, to further develop hydrogen-fuelled, high-performance and high-efficiency systems.
Such collaborations are particularly timely as Europe aims to be carbon-neutral by 2050, and China by 2060. They're also expected to be a game-changer for original equipment manufacturers (OEMs) of trucks and their suppliers, as hydrogen solutions come at a lower cost than fuel cell or battery electric vehicles, while delivering similar reductions in GHGs and comparable efficiency. 
While the HPDI 2.0 technology is the early stage of adoption in the heavy-duty truck space, it can also be adapted for a variety of other markets where diesel engines are found such as mining trucks and equipment.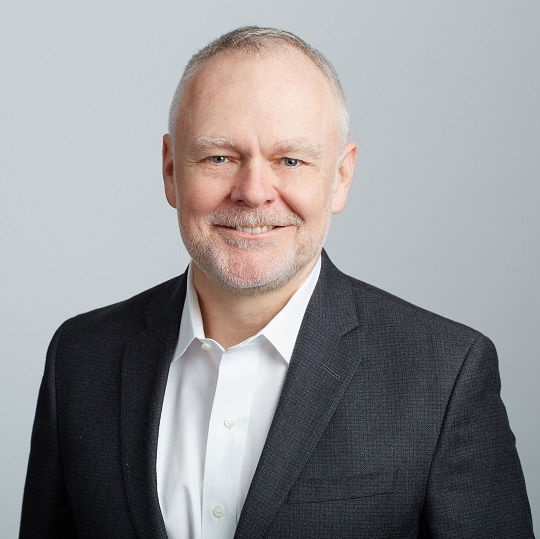 "One of the big advantages of HPDI is that we don't have to toss out the infrastructure and internal combustion engine technology already in place. We're taking the same internal combustion engine that has been used for well over 100 years and simply replacing diesel fuel with a different, cleaner fuel," says Lance Follett, Westport's executive vice-president of corporate development and chief legal officer. 
"Biogas is capable of delivering net zero GHGs and is close to doing so affordably in some parts of the world where our technology is deployed. But as hydrogen becomes more affordable, we're able to offer another net zero GHG emissions solution for applications that use big diesel engines." 
As the push to decarbonize the energy sector continues, so is the push to make hydrogen—derived from the universe's most abundant element and projected to become an $11-trillion sector by 2050—commercially viable. 
But while HPDI technology represents a large growth opportunity for Westport in some heavy-duty engine markets, it's only a small part of what the company offers today, as its numerous acquisitions and mergers over the years continue to expand its reach across the globe.  
Since 2018, Westport has increased its staff to 1,500 employees in three Canadian locations and four in Italy, in addition to a significant presence in Sweden, Poland, the Netherlands, India, China and Argentina. Last May, Westport took a major step towards being able to supply completely integrated fuel systems when it acquired Poland-based Stako, a leading manufacturer of liquid petroleum gas fuel (LPG) storage, which supplies major automobile manufacturers worldwide. 
With almost 27 million vehicles powered by LPG globally, it's the world's most common alternative fuel in use today. Westport is also continuing to expand its market reach in China through increasing investments in its production facilities and its joint venture with Weichai Westport Inc., one of the world's largest engine suppliers.

The company anticipates growing demand throughout North America as trucking companies and regulators continue to revamp their policies to fight climate change affordably by switching from liquid fossil fuels to gaseous fuel solutions. Developing clean and affordable systems that can meet the expectations of discerning customers requires extensive resources, says Follett, who adds that Export Development Canada (EDC) has played a critical role in enabling its success.
In 2017, EDC signed a US$20-million loan agreement with Westport to help get its technology commercialized, followed by an important US$10-million term credit facility in 2020 to bolster its liquidity at the height of the COVID-19 pandemic. 
In addition to funding, access to EDC's global networks of governments and policy-makers, as well as industry leaders, has helped extend Westport's market reach around the world.
"EDC's support and partnership have provided a significant boost to continue to build our business and keep a unique technology company in Canada that is, today, solving current global problems affordably," says Follett. "It's helped keep us not just on track, but moving forward to the point where we are today."
 To find out more about how EDC can help, click here.