From powering electric vehicles to helping patients fight COVID-19, the applications for Xebec Adsorption's technologies have evolved in leaps and bounds since hitting the spotlight in 2017. That's when this global provider of gas generation, purification, and filtration solutions was named an EDC Cleantech Export Star.
Today, increased manufacturing activity across North America and Europe, accelerated decarbonization measures, and the rising demand for medical oxygen during the pandemic are driving further traction for Xebec's solutions. 
Initially, an entrant into the business of gas purification, Xebec has since moved more rapidly towards on-site gas generation. Currently, Xebec produces industrial gases such as hydrogen, nitrogen and oxygen for thousands of customers worldwide—from governments and multi-national corporations to dairy farms and hospitals. 
While most companies produce and liquefy gases at their own plants, then transport and store them at customers' sites, Xebec has been able to skip these energy-intensive processes altogether. By decentralizing production, the company has created a sustainable business model that helps clients reduce both their carbon footprints and operating costs. 
With six manufacturing facilities, eight service centres and four sales offices spanning North America, Europe, Asia and the Middle East, Xebec holds a powerful worldwide presence. This evolution is due in part to a $23-million credit facility awarded by Export Development Canada (EDC) in 2018, which demonstrated backing from major financial institutions and provided a significant boost to Xebec's credibility.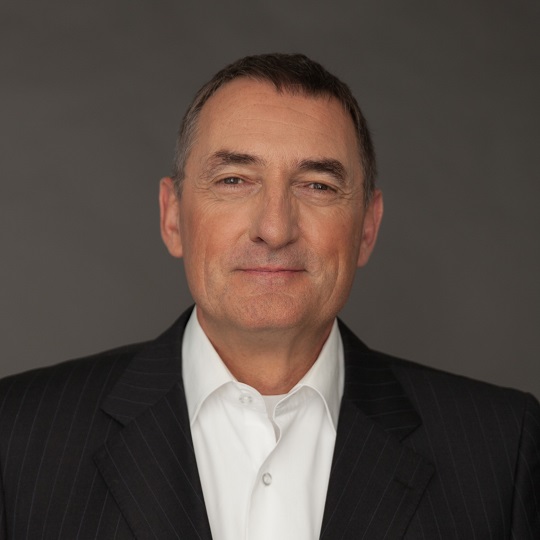 "The funding gave our clients and suppliers confidence, which led to bigger contracts because Xebec had the capacity to sponsor them," says Xebec CEO and President Kurt Sorschak. "We were able to use the financial support to purchase equipment facilities and further acquire service companies in the U.S. to help set up our products. Meanwhile, being highlighted as an Export Star helped significantly increase our profile."
In 2017, the company generated about $15 million in revenue. "This year, we're expecting $110 to $130 million," says Sorschak.
"Our company portfolio has significantly expanded with regards to the volumes of what we process, the technologies we deploy and the markets we serve."
As Xebec continues to diversify their product offerings, several key strategic collaborations have put them in a prime position for long-term growth.
This summer, the company signed the largest purchase order ever placed in North America for a Xebec-developed proprietary technology—BGX Biostream units. These biogas upgrading systems will be used to process animal manure on dairy farms into energy and allow Xebec to address more than 80% of the U.S. animal manure renewable natural gas market. 
As more contracts are signed, Xebec is ramping up production at manufacturing facilities to allow for delivery over the next year, while its Cleantech Service Network offers customers local support throughout the entire setup process and for the lifetime of their equipment.
Xebec is also meeting large-scale demand for low-carbon transportation fuel. Its subsidiary, HyGear, recently signed an agreement to supply 130,000 kilograms of hydrogen to a fueling station in the Netherlands, which will support the fueling needs of more than 33,000 fuel cell electric vehicles such as buses and passenger cars. 
The demand for small-scale decentralized hydrogen production and purification solutions has surged worldwide—as well as the demand for medical oxygen, particularly in developing countries experiencing supply bottlenecks amidst the COVID-19 pandemic. Xebec's subsidiary, Inmatec, has delivered hundreds of medical on-site oxygen generators for remote hospitals and health care facilities across Africa, India, the Middle East, South America and Europe.
By providing economical access to immediate, stable and on-site production, hospitals save up to 60% in costs and produce far lower carbon emissions than with traditional supply options. "We plan to increase our capacity by 100% over the next 18 months to meet the high demand for medical oxygen in the developing world," says Sorschak.
As demand for compressed air and gas equipment translates to future opportunities in the food and beverage, medical and pharmaceutical industries, Xebec is committed to bridging the international gaps in the cleantech industry. 
The key to future success, says Sorschak, lies in decentralization. "Centralized production has failed in many countries and the pandemic has only highlighted this further. If we want to increase accessibility while keeping costs and carbon footprints low, decentralizing production, design and distribution is crucial."
To find out more about how EDC can help, click here.