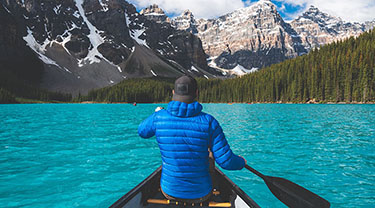 How EDC became a key ingredient in Taste of Nature's global growth
Whether you're at work, home or away for the weekend, nothing hits the spot and boosts your energy, like a nutritious snack bar chock-full of healthy nuts, seeds and fruit.
Taste of Nature offers that and so much more with snack foods in a range of decadent, guilt-free flavours, like Low-Sugar Peanut Caramel and Lemon Cashew Superseed bars, and Chocolate Peanut Butter Bites.
As the company name implies, this highly successful brand was inspired by Canada's great outdoors. Based in Markham, ON, Taste of Nature products use only the best ingredients and are certified GMO- and gluten-free, kosher, vegan and organic.
Their brand products are available in more than 30 countries, but only represent part of the company's business. The majority of their business involves contract manufacturing for other brands and private label partnerships, in which Taste of Nature specializes in helping other companies bring their ideas to fruition—from concept to commercialization—and maintain a stable and reliable source of product supply to the market.
Francis Cooke, Taste of Nature's president and chief executive officer (CEO), took the helm of the privately-owned company in late 2019. "I could see an opportunity to pivot the business more towards working with the entire category as opposed to focusing mostly on just our own brand. I wanted to increase our collaboration with other brands and with stores for their private label products," says Cooke. 
Taste of Nature already had a relationship with EDC, and I knew they would be instrumental in facilitating our expansion.
"I saw the broader trends towards (increased) healthy snacking and private brands, and combined with our capabilities, believed we could be a truly effective partner in the healthy snacking space."
Taste of Nature provides its partner companies with a range of manufacturing capabilities and packaging solutions for snack bars, bites, granola and other snacks. Their in-house research and development team collaborates with partner companies to get just the right taste and texture, and helps them achieve their target nutritional attributes.
Taking a bigger bite of the global market
The pandemic hit soon after Cooke started his CEO position, but instead of slowing down, the company used the time to prepare for what would come afterwards. "We worked extremely hard during the pandemic to expand our capabilities and be ready to really grow coming out of COVID-19. We're a very entrepreneurial, fast-growing, fast-moving company."
To help achieve the company's goals, Cooke reached out to Export Development Canada (EDC), the federal government's credit agency that provides financing and insurance solutions to Canadian companies doing business abroad. 
"Taste of Nature already had a relationship with EDC, and I knew they would be instrumental in facilitating our expansion," Cooke explains. "When I talked to Aqeel Rahim, our EDC relationship manager, he saw us as a long-term partnership. He wanted to know about our challenges, our short-term plans and our long-term plans. They're an essential part of our business."
EDC helped Taste of Nature achieve its expansion goals in three key ways:
1. Accessing market intelligence and building a business plan. The snack company was able to tap into EDC's wealth of expertise in trade finance, risk management, and market intelligence to overcome the challenges of exporting, choose new markets, and create a plan for their expansion.

"Rahim truly takes the time to listen to our needs and can help us get insights that are hard to find and really help our business." Cooke says.

EDC also sponsored Taste of Nature to participate in the Trade Accelerator Program (TAP) at the Toronto World Trade Centre in 2020. "We spent four intensive days with other like-minded export companies, and had access to experts who could help us accelerate our international growth. It was a great learning and networking opportunity for us."

2. Getting better connected. Sometimes, success comes down to meeting the right people at the right time. "On several occasions, EDC helped book direct connections for us with someone in the marketplace such as buyers, partners, distributors and international e-commerce channels," says Cooke. "They helped us secure meetings and make connections that have been very helpful." 
We see EDC as a valuable partner in so many ways and across so many topics, particularly for a company, like us, that exports so much and wants to continue doing it right.
Rahim explains why connections are key: "We have people on the ground and connections all over the world with grocery chains that Canadian companies are trying to sell into. Instead of them trying to open those doors themselves, we can help open those doors. We're also at the trade shows; we can even facilitate introductions on the trade show floor."
3. Fuelling up for growth. "We use (EDC) Credit Insurance to protect the business when we're selling outside of Canada," Cooke says. "This provides us a greater level of security when we're pursuing our global expansion strategy. Having it also enhanced our ability to access more credit."

And it helps mitigate risk. "When you're growing quickly, you have to be aware of the risk of the party you're selling to. Sometimes, it's difficult to find out if you're dealing with a company half a world away," says Rahim.

"But EDC has teams on the ground we can reach out to and ask, 'Hey, do you know this grocery company? Are they paying on time? What's their growth trajectory?'"
Taste of Nature's hard work has paid off, with revenues more than doubling each of the last two years. Cooke says they plan to increase their presence in the United States and European and Asian markets where their products are very popular. 
"When I took over the company, we were barely selling into the U.S. market and had a fairly limited global business. Understanding the snacking trends of that market and how much opportunity there was, I wanted to expand into the U.S. in a major way while also growing our presence in Europe and Asia. We've been pursuing that strategy aggressively over the recent years, with EDC's support."
Cooke also hopes to grow and nurture Taste of Nature's relationship with EDC. 
"We see EDC as a valuable partner in so many ways and across so many topics, particularly for a company, like us, that exports so much and wants to continue doing it right. We're looking forward to our next phase of growth, and to continuing to expand our partnership with EDC."
You should also check out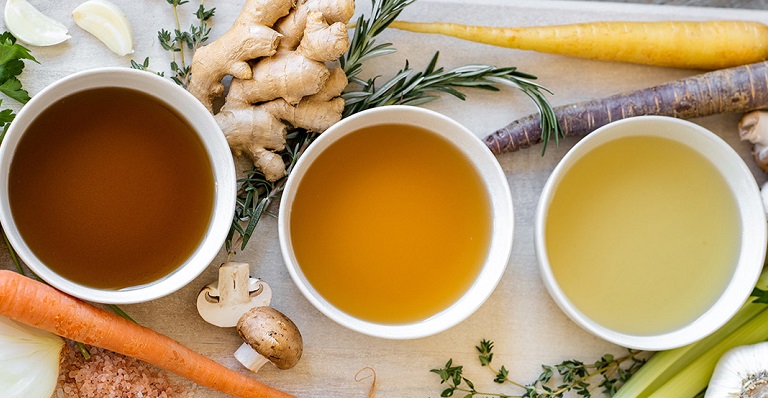 Ready to take your company to the next level? 
Find out how your company can thrive like Taste of Nature
Answer some questions about your company and learn more about how your company can plan, connect and fuel your global expansion.