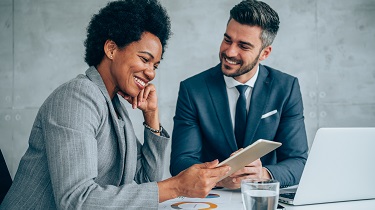 Eliminating barriers for Black, racialized exporters
Myriam Francisque knows what it's like to be a Black immigrant woman in business. Even something as simple as opening a bank account in a new country can be intimidating.
"I had done my research about Canada, but I didn't know the country's banking system," recalls Francisque, 39, who moved to Canada from Martinique in the Caribbean in 2014.
With a master's degree in international business law from universities in France and the United Kingdom and a post-graduate degree in finance and management from the London School of Business and Finance, she'd worked on three continents in both the private and public sectors, managing various portfolios and large-scale projects focused on trade, business development and innovation. 
Early in her career, she'd also set up a consulting company to support businesses with their economic development, international growth and export promotion. 
"My venture as an entrepreneur was very intentional. I had always known that I would eventually create my own company," she explains. "I saw a need and I seized that opportunity to bridge a gap while bringing a cultural sensitivity to doing business in the Caribbean and Europe."
But despite her extensive trade experience and education, Francisque said when she moved to Canada, she felt she had to constantly prove herself to others.
Even when she went to open a bank account, she was met with indifference by a teller who didn't want to take the time to explain the process.


"I never wanted to believe it was because I was a woman or Black," says the frustrated mother of two. "But you feel like you don't belong and have no value."
In 2022, Francisque became Export Development Canada's new national lead for Inclusive Trade, Black and racialized exporters. It's a fitting role for a woman who's laser-focused on helping eliminate the barriers for Black businesses. Her goal: To create an economic system in which all entrepreneurs and exporters—regardless of race, ethnicity, and gender—will benefit from the same opportunities, support and resources.
"It's all about how can we help move the needle? A lot of progress has been made, but there's still a lot to do," she says.
You should also check out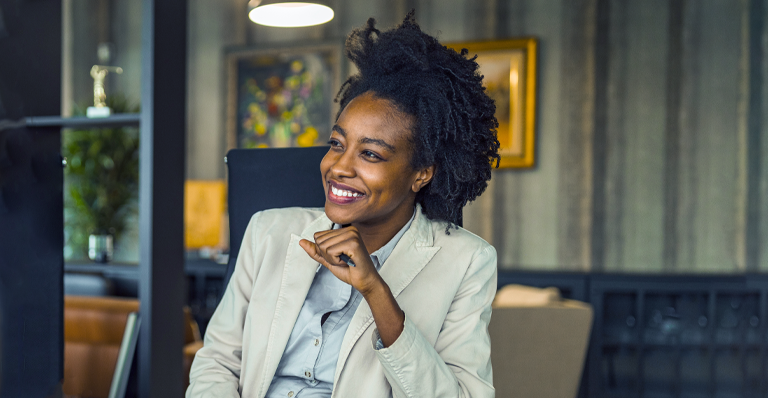 Last April, EDC held consultations with Black entrepreneurs and Black business-serving organizations to better understand the barriers Black exporters encounter, as well as the unique needs of the Black-owned business community.
Eight virtual sessions were held. Of the 70 attendees, 52 were Black entrepreneurs who shared the challenges they face when doing business internationally. They also offered valuable insights and suggestions on how EDC can better support the Black exporter community.
"I wasn't surprised by the results. It's not new, but it re-highlighted all the realities that already exist. I feel that people need to be reminded that inequities are still very true and impeding for racialized and Black communities in Canada," says Francisque.
"In addition to the burden of racial discrimination in business and society, we learned that Black communities have been systemically excluded from banking and the financing sector, and experience greater difficulties securing capital, developing networks and accessing information," she says. 
Other key takeaways
• There's a lack of trust in financial institutions.
• Systemic inequalities need to be addressed.
• Black exporters have needed to rely on their own support systems and personal financing.
• Networking opportunities would benefit Black exporters.
• Export training opportunities would be valued.
Participants also admitted that they weren't aware of EDC's service offerings and their interactions with the Crown corporation are limited. Some suggested EDC launch a portal specifically for Black exporters to offer an opportunity for knowledge exchange and support between people with similar experiences. 
Other key recommendations
• Promote information about EDC's supports.
• Provide an online platform for Black exporters to exchange information and support.
• Make resources and information easily accessible.
• One-on-one information sessions with financial advisors.
• Re-evaluate qualification criteria for financial supports.
• Be transparent about assessment and acceptance metrics.
• Re-evaluate the sovereign credit rating system.
"At EDC, we're working hard to listen, learn and understand the challenges and barriers that business owners from equity-seeking groups face in growing their businesses across borders. We're working on how we can increase the access and relevance of our products and services to enable more companies to thrive in international markets," says Jennifer Cooke, EDC's director of Inclusive Trade.
"With the help of internal stakeholders, the Inclusive Trade team has committed to analyzing the accessibility of our financial products through an equity lens. This review will be instrumental to help us understand and address barriers for businesses owned by members of equity-seeking groups to EDC's products and services, so that we can achieve our objectives of helping more of them grow through exporting," Cooke says.
You should also check out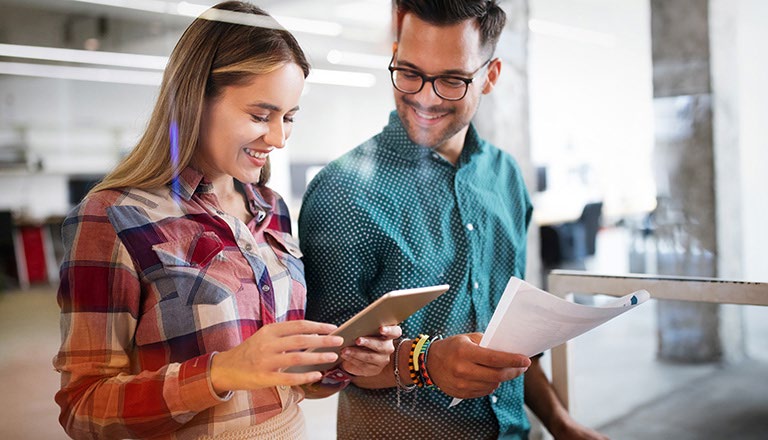 In her new role, Francisque wants to "build on that momentum" to deepen EDC's understanding of the specific needs and challenges of the Black and racialized exporter communities and help Canadian businesses achieve global success.   
"I have the privilege to act as a connector and facilitator between the Government of Canada and financial institutions and drive more awareness about Black businesses," says the exuberant leader. "I want to be impactful, raise our voices and change the narrative."