Expanding your business outside Canada can be daunting. There are always risks to entering a new market, especially when it's halfway across the world and you don't speak the language or understand the trade regulations, tax laws or business culture.
If you're an Indigenous entrepreneur living on a reserve or in a remote community, it can be even more challenging.
The majority of Indigenous-owned companies in Canada are small- to medium-sized enterprises (SMES) in sectors ranging from fashion and beauty products to mining, seafood and technology services.
Connecting with new customers, shipping logistics, setting up an online presence and accessing working capital to grow their business are just some of the unique challenges they face. 
Indigenous entrepreneurs may also face systemic biases in relation to trademarking their products. For generations, Indigenous jewelry, designer clothing and art have been sold globally, without any consideration given to the Indigenous communities from which they originated. 
To succeed internationally, it's essential to develop a well-researched export plan to clearly map out your business strategy and build a strong Indigenous brand to attract customers and partners in your target markets.
As a panelist on Export Development Canada's (EDC) webinar, Building a global brand: Strategies for Indigenous-owned businesses, on July 8, I'll be sharing a detailed checklist of the steps required to get ready to export. 
You should also check out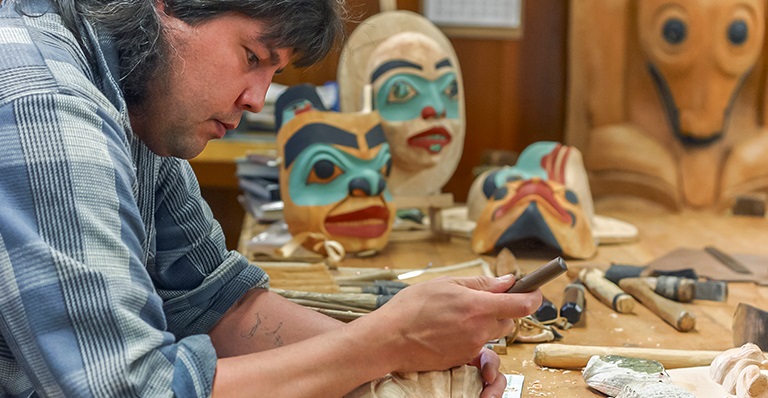 This checklist is a great tool for Indigenous entrepreneurs because it streamlines the exporting process. It provides a to-do list to prepare, understand and expediate expanding your business beyond our borders and covers everything from the importance of researching shipping costs in advance to obtaining the necessary permits and licences to start selling your goods overseas. 

To help you reach a wider customer base—regardless of their geographic location—the checklist also gets you to think about how you'll sell your products online or expand your e-commerce business. 
Here are five key considerations to get your business ready to export: 
Register your company: This step clearly outlines in which provinces or territories you want to operate and where your main office will be located. Consideration should be given to whether you intend to operate as a sole owner in a partnership or incorporate your business.
Make sure your goods can enter your target country: Do they comply with the standards of that country? Will your goods be controlled, regulated or prohibited by its government? Will you need to submit an export declaration? It's also important to find out if Canada has a free trade agreement with the country where you want to export. It could mean the difference between having to pay tariffs—or not.
Protect your intellectual property: In our increasingly digitized world, sophisticated cybercrimes have become common. The pandemic accelerated the move from brick-and-mortar stores to e-commerce platforms, resulting in security-based compromises that can cripple businesses and rob consumers. To prevent this, it's important to equip yourself with the necessary legal tools to understand and protect the company's brand, logo and creative assets. For more information, read EDC's in-depth guide on protecting your intellectual property.
Do your due diligence with choosing insurance: To ensure you're adequately protected from liability, talk to an EDC trade advisor or insurance broker to determine a policy that best suits your needs. What happens if an international customer fails to pay? Do you need marine insurance to ship your goods?
Don't go it alone. There are many resources and government programs available to support Indigenous businesses along their export journey. It's paramount to speak with professional advisors such as accountants and corporate lawyers. You can also reach out to EDC's Export Help Hub for expert answers to your specific questions.
For the full checklist, tune in to EDC's webinar on July 8. 
Jamieson Law is a virtual boutique law firm, specializing in corporate, commercial and employment law.