Despite multiple global headwinds, turbulent energy markets and a challenging investment landscape, the global cleantech market remained resilient through 2022. This was largely driven by Russia's ongoing war in Ukraine and continued global energy security concerns that led to a slew of recent energy policy announcements and landmark cleantech policies.
The Inflation Reduction Act (IRA) in the United States and REPowerEU in the European Union (EU) are set to redefine the global green industrial landscape, with the IRA alone costing an estimated US$370 billion. Canada responded appropriately to these global policies with our own announcements of cleantech investment and manufacturing tax credits in the 2023 federal budget, alongside strategic financing commitments, estimated to total more than C$100 billion.
Additional climate-focused policies should continue to power the industry going forward, including
the rapid buildout of local manufacturing for solar and batteries in North America and Europe;
support for nuclear energy and niche technologies such as hydrogen and carbon capture, and;
the speedy deployment of renewables as they become even more cost-effective.
Market-ready and emerging clean technologies will also play an important role in Canada's energy transition. But maintaining competitiveness with other countries will be key, as we look to drive cleantech exports and diversify our market exposure. In our Canadian cleantech: Powering progress report, published Oct. 19, we offer additional insights on the challenges and areas of growth for Canadian exporters in this key sector.
Globally, clean technologies are expected to attract US$1.7 trillion in investment this year. If countries fully implement their announced climate targets, the International Energy Agency (IEA) estimates that the market for key mass-manufactured clean energy technologies will triple from current levels, settling at US$650 billion a year by 2030.
You should also check out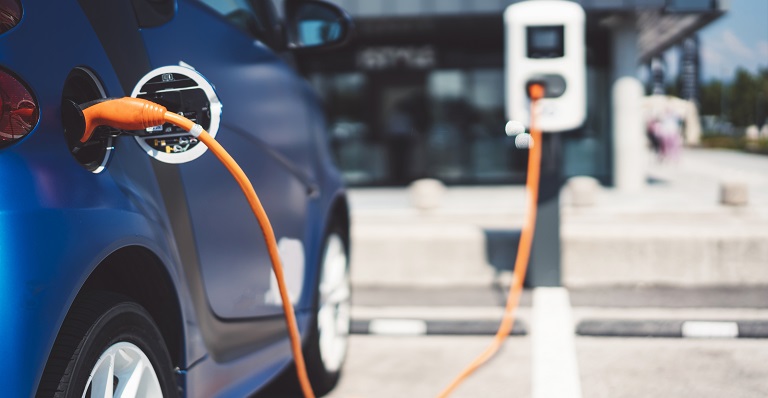 Last year, cleantech attracted US$51 billion in global venture capital (VC) across 2,094 deals. Despite lower aggregate investment numbers, energy and power innovators saw record investments, driven by enthusiasm around alternative energy sources amidst global energy price volatility. We also saw considerable VC investment in on-road vehicle electrification and EV charging, bolstered by regional regulations prohibiting the sale of new internal combustion engine vehicles. It's no surprise then that transportation and logistics saw the greatest sectoral investments, at US$13.2 billion, followed by the energy and power sector (US$12.4 billion).
In Canada, cleantech VC investment totalled C$1.2 billion last year, across 46 deals, quadrupling in value since 2018. Of this, C$40 million was invested in seed ventures, C$452 million in early-stage funding (Series A and B) and C$621 million in late-stage funding.
At the macroeconomic level, the environment and cleantech sector (ECT) contributed C$73 billion, or about 2.9%, to Canadian gross domestic product (GDP) in 2021. Meanwhile, Canadian ECT products made up 2.3% of total Canadian exports, amounting to C$17.6 billion, having consistently increased since 2012 to their highest level on record. However, due to a reliance on ECT imports, Canada's ECT trade balance has been in deficit since 2012.
Digging deeper, the main reason for Canada's ECT trade deficit is our heavy reliance on clean technology goods imports, including primary and complex manufactured goods. More positively, however, waste and scrap goods and clean electricity have continued to show yearly trade surpluses, driven by advances in waste management practices, progress towards "circular" economy approaches and the benefits of cross-border grid integration with the U.S. for clean electricity.
But despite our strong startup and accelerator ecosystem—demonstrated by 12 Canadian companies making the list of the Top 100 global innovators in 2023—we continue to trail many of our OECD peers. Challenges in the commercialization of research and a persistent startup-to-scaleup support gap are to blame. A lack of local private risk capital and insufficient levels of private sector R&D spending further exacerbate these challenges.
The U.S., for example, boasts four times Canada's private sector R&D spending on a per capita basis, Germany 2.7 times and the broader OECD peer-set 2.4 times. Canadian cleantech ventures also struggle to fund large deal sizes, with only 7% of Canadian funding events over the last five years totaling more than US$50 million. This is perpetuated by the predominance of small- and medium-sized enterprises in the sector, many of which struggle to attract the funds needed to grow and scale.
While active integration with the U.S. market positions Canada for future success, competition from the IRA and other global policies is set to impact the Canadian cleantech market significantly, moving skilled talent and capital to more lucrative jurisdictions. Boosting Canadian competitiveness, promoting cleantech entrepreneurship and supporting startups that are experimenting with nascent technologies is essential. Central to this will be the timely and vital mobilization of private capital for clean technologies.
The bottom line?
The success of Canada's cleantech sector is critical to achieving our commitments toward the Paris Climate Agreement. As the world aligns to the new realities of today's energy markets, Canada must focus its efforts on helping high-growth, IP-generating companies, while providing the appropriate scaleup funding. The rapid growth of cleantech manufacturing across the world is set to create new export markets worth billions of dollars. What piece of that pie Canada captures will depend not just on our companies and entrepreneurs, but also on how the market supports their growth.
This week, a very special thanks to Prerna Sharma, a senior economist at EDC Economics.
As always, at EDC Economics, we value your feedback. If you have ideas for topics that you'd like us to explore, please email us at economics@edc.ca and we'll do our best to cover them.