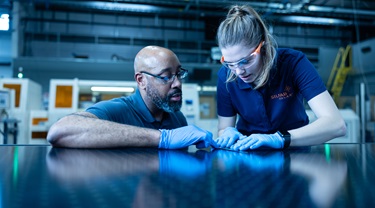 Canadian cleantech companies recognized for innovation
Growing up on a dairy farm in Quebec, Martin Beaudoin Nadeau learned from an early age that "you can't just take from the land. You need to take care of it."
In 2015, the forest engineer founded Viridis Terra, a Canadian climate tech company specializing in sustainable technologies that breathe new life into land degraded by climate change, mining, deforestation, over-farming and other environmental hazards.
His large-scale projects in Canada, Peru, Haiti, and West Africa not only focus on restoring and remediating millions of hectares to make them productive again, but also educating local landowners, large corporations, governments and investors on the importance of restoring and protecting our natural resources, reducing their carbon footprint and properly managing land use.
Viridis Terra, which is Latin for "green earth," was selected by Export Development Canada (EDC) as one of this year's leading innovators to watch in Canada's fast-growing cleantech sector.
Since 2012, EDC has been strategically focused on cleantech, providing more than $28 billion in financial support to more than 400 companies to help them develop innovative and viable technologies to fight climate change. Support for cleantech companies is integral to EDC's 2030 corporate strategy and our goal to reach net zero emissions by 2050.
 
You should also check out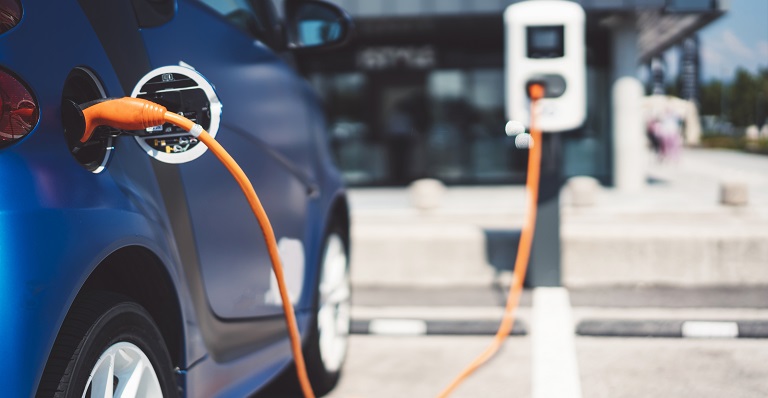 The theme of this year's EDC Cleantech Export Week (CEW) is Powering collaboration and accelerating progress: Canadian cleantech in the race to decarbonation. Now in its seventh year, the event (Oct. 30 to Nov. 6) will be hosted in Ottawa (and livestreamed across Canada) with in-person events  in Toronto, Montreal and Vancouver.
"As the urgency to address climate change grows, the role of Canada and our cleantech change-makers becomes even more critical. By reducing carbon emissions, we're paving the way for cleaner air, healthier ecosystems, and a more resilient planet," says Sophie Dumoulin, director of EDC's Cleantech team.
"CEW is an opportunity to join critical conversations and build connections to help accelerate the vital process of decarbonization," Dumoulin adds. "You'll also learn about the ecosystem of support available to help your Canadian cleantech business reach its full potential and help our country transition to a low-carbon economy."
To kick off the 2023 event, three "Export Stars" and two "Ones to Watch" were selected for their outstanding achievements. All five share a common mission: To reduce the world's greenhouse gas (GHG) emissions to create a greener, cleaner and healthier future.
Export Stars 2023
Headquarters: Montreal, QC
What they do: Bus.com is a leader in group transportation services in North America. They use advanced  technology to facilitate bus rentals and shuttle services for groups of people anywhere in Canada and the United States, resulting in more affordable, convenient and environmentally friendly transit.
How their product works: Bus.com doesn't own buses. It offers a diverse range of vehicles sourced from various providers to transport groups to the same location, including workplaces, airports, and sporting events. Every customized solution they deliver is designed to enhance the customer experience, reduce wait times and provide convenient pickups.

Their impact: "Up to 47% of greenhouse gas emissions come from transportation," says Maxie Lafleur, Bus.com's president and CEO. "Generally speaking, everybody thinks electric cars are the future, but there's not enough lithium to produce enough cars for everyone around the world. It's part of the solution, but not the only solution," she says, adding, "Even in an electric car, there's problems with traffic and finding parking."
Since 2014, Bus.com has saved nearly 60,000 tonnes of GHG emissions from releasing into the atmosphere by greatly reducing the number of vehicles on the roads. "If you change your approach to be more inclusive and catered to the middle class—not just people who don't have cars—you actually get fantastic results," Lafleur says. More than 10 million people have used Bus.com since its inception.
Challenges: The global pandemic hugely impacted public transportation as a whole. For Bus.com, "our revenues went to zero," Lafleur recalls. Another big obstacle, especially in the U.S., is the strict regulation of the transportation sector. "Every state in the United States has their own regulations," Lafleur says. This can be extremely challenging, "when you deal with multimillion-dollar contracts," she says.
Support for growth "EDC has been a tremendous partner in providing equity—to support new contracts we went and got in the United States. They've supported us, for example, with line of credit and performance bonds that without their support, we wouldn't have been able to go get $100-million in contracts in California," Lafleur says. "Other 'traditional-minded' partners would have had difficulty taking the leap of faith and giving us a chance to perform on the big stage."
Another forward-thinker, she adds, is the Business Development Bank of Canada (BDC)—Bus.com's top investor.
Headquarters: Vancouver, BC
What they do: Clean and recycle wastewater using "unconventional" chemistry known as the NanoNet Platform
How their product works: They create chemical formulas using "flocculants" that attach to specific contaminants—oil, sludge and other pollutants—in the water, so they float to the surface and can be easily removed.
CarboNet collaborates with companies in the oil and gas, pulp and paper, and mining and agriculture sectors in Canada and the U.S. to treat large quantities of wastewater.
Their adaptive chemicals contain less polymers than traditional petrochemicals used to treat water, they're fast-acting and sustainable, and require less specialized labour to produce.

Their impact: "As freshwater becomes increasingly scarce and regulated, companies from  energy and mining to food and beauty sectors turn to CarboNet to reduce, recycle and renew the water they need" to produce products or provide services, says Amielle Lake, who co-founded the company in 2016.
On average, CarboNet treats 33 billion gallons of water and saves 4,600 tonnes of carbon emissions annually. "We're very excited about what our technology can do," Lake says.
Challenges: With its simple blend of chemicals, Lake admits CarboNet has faced little to no challenges in transporting and exporting its product to locations across North America. The company is now setting its sights on Europe.
Support for growth: With EDC Credit Insurance protecting their accounts receivable from non-payment and funding from venture capitalists, CarboNet had the confidence to expand into the U.S., says Lake.
Headquarters: Mississauga, ON, with two manufacturing facilities in the U.S. A third facility in the U.S. is scheduled to open in 2024.
What they do: Manufacture high-efficiency commercial and residential solar panels, specifically for the North American market. While the majority of their exports go to the U.S., they also export to Puerto Rico, Bahamas and Mexico.
How their product works: Silfab's solar panels are made from premium quality materials and advanced robotics are involved in the fully automated manufacturing process.

Their impact: "Our purpose is to make a difference in the world by reducing carbon emissions and improving access to clean energy with every module we make," says Paolo Maccario, Silfab's president and CEO. "Silfab's production of solar panels has reduced carbon emissions by an estimated 6.6 megatonnes since our inception in 2011. Making solar energy a reality is our biggest contribution to a sustainable future."
"With regards to environmental issues, it's not enough to produce a solar panel in today's world. The process for manufacturing needs to be as clean as possible," says Ted Ferguson, Silfab's ESG director. "Our objective is to produce solar panels with the lowest embodied carbon in the industry and be net zero by 2040."
Challenges: "The Inflation Reduction Act (IRA) in the U.S. comes from an environmental, industrial and energy policy that supports the reshoring of manufacturing for critical materials and components and rewards domestic procurement and manufacturing of the entire value chain. By doing that, it creates incentives for the consumer and for the supplier that don't exist in Ontario," says Maccario.
"As such, we now produce more product at our U.S. plants. In order to level the playing field on manufacturing costs, Canada needs a production tax credit, similar to what's included in the IRA for solar manufacturers," he says. "The Canadian low-carbon incentives focus on one-time capital cost reductions, which don't incentivize manufacturing output to the same degree as production tax credits."
Support for growth: EDC helped Silfab grow its customer base in the U.S. and provide credit insurance for new customers during the pandemic, Maccario says. He also credits the Business Development Bank of Canada (BDC) and the Ontario Ministry for Economic Development, Job Creation and Trade for providing loans and grants to help with their initial domestic expansion, adding, "the Government of Canada's Scientific Research and Experimental Development (SR&ED) tax incentive program is always helpful for an innovation-intensive company."
 
You should also check out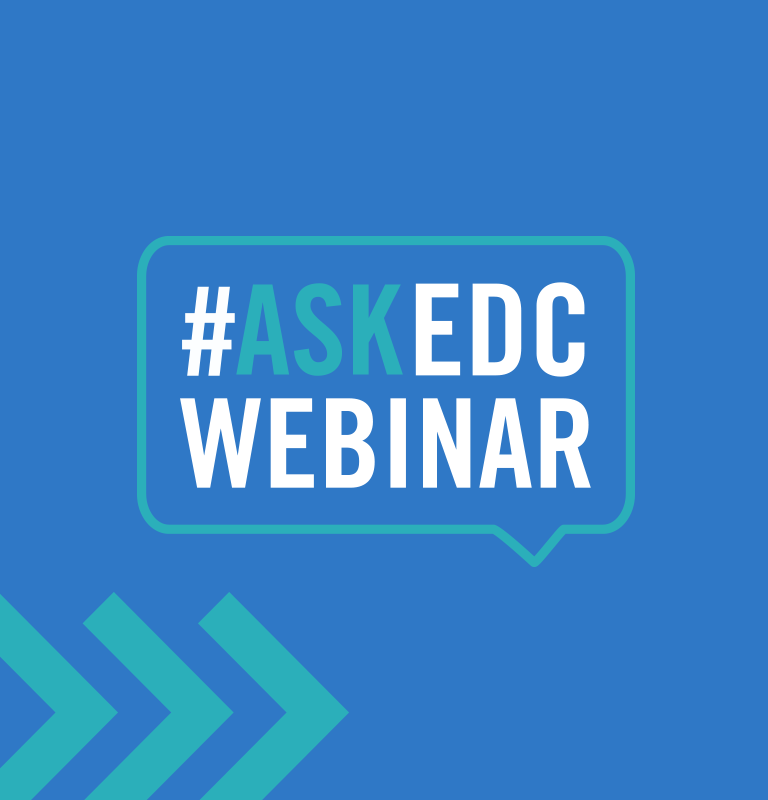 Ones to Watch
Headquarters: Quebec City
What they do: Develop innovative and sustainable green technologies for the restoration, remediation, revegetation, and quick reforestation of degraded lands on a large scale
How their product works: They supply capital, technologies, and technical assistance to owners of degraded land to support sustainable restoration and management of new and existing forests. Their technologies include advanced nature-based bioformulations and biofertilizers that increase the productivity of forests and crops by up to two times on degraded lands, and help large corporations reach their nature positive and net zero goals. Their digital platform automates all restoration operations in the field, enabling them to work with thousands of different landholders, investors, and environmental groups worldwide. 

Their impact: "About one-quarter of greenhouse gas emissions (GHG) is caused by deforestation, land degradation and changes in land use, which has an impact on communities," says company founder, Martin Beaudoin Nadeau, who has a master's degree in agroforestry—the integration of trees and shrubs with crop and animal farming systems to provide social, economic and environmental benefits.
"That's where we can have a huge impact to create wealth for future generations," he says.
"We're committed to making the future better for current and upcoming generations; our goal is to offer governments, companies, and civil society sustainable solutions to the major environmental issues and threats humanity is now facing : Land degradation, loss of biodiversity, climate change, overuse of resources, and water shortage," he says. "We believe that to ensure the well-being of our planet, we must protect its lands."
Challenges: Convincing landowners, governments, and investors about the urgent need to work together to restore and protect our natural resources. It won't be a quick fix with immediate returns on investment, but "you're going to make money long-term restoring lands," Beaudoin Nadeau says.
"Whether you're an individual, a company or an institutional investor, you can all become carbon negative and reduce your carbon emissions while creating wealth for all," he says. "Our goal is to make the fight against climate change and degradation of nature accessible to all."
Support for growth: EDC was instrumental in helping Viridis land a large contract from a Fortune 500 corporation with the Government of Peru for an Amazon reforestation project. "Having EDC as a strategic partner providing different guarantee products. including on our line of credit, was a huge advantage," says Beaudoin Nadeau.
Headquarters: Laval, QC
What they do: Design software and hardware technology for charging electric vehicles (EV) at home to not only simplify EV adoption, but also reduce carbon emissions in North America.
How their product works: RVE (it stands for recharge vehicule electrique or electric vehicle charging) doesn't sell EV chargers—they offer energy management systems that can be retrofitted into existing buildings or installed in a new home, townhouse, or multi-unit building to make it "100% EV ready."
"We make it possible for those who have limitations due to building infrastructure or electrical capacity to use their chargers with no additional impact to a home's existing condition," says co-founder, David Corbeil, who spent two years alongside his father, Pierre, researching and developing a system called the Demand Charge Controller (DCC).
"The DCC allows for the connection of an EV charger where it would otherwise not be possible," Corbeil explains.
"To facilitate access to EVs in North America, the best bet we can make is on home charging, as it's the easiest and most practical way to charge an electric car. Allowing people who live in multi-unit residential buildings especially, which is about 30% of Canadians and Americans, is a big step forward carbon-neutral transportation," he says.

Their impact: "Two-thirds of greenhouse gas emissions in the transportation sector are associated with personal vehicles," says Corbeil, a licensed electrician who started RVE with his sister, Marie-Pier, in 2015. Yet, "in Canada and the United States, approximately 5% of homes and 70% of multi-unit residential buildings don't have sufficient capacity to power multiple EV-charging stations alongside existing energy needs," he says.
"At RVE, we recognize the importance of reducing GHG emissions in North America. This is why our unique software and hardware technologies are low impact and low cost, creating an accessible solution for any EV driver's home-charging needs."
Challenges: Among the company's biggest challenges is getting local jurisdictions to approve products coming from another country, Corbeil says. Understanding the logistics of shipping and selling products into another country, he adds, is also difficult.
Support for growth: Corbeil credits EDC and our trusted trade partners for helping his company achieve success beyond Canada "by providing us with reliable information and resources to navigate through international trade."
 In July 2023, EDC also invested $2.4 million in RVE under our Matching Program to help support their research and development and expansion into the U.S. market. Our investment was part of a total investment of $7.2 million with Quebec's equity investors, Fondaction and IQ (Investissement Quebec).
For more information, resources and advice on federal support for cleantech in Canada, visit the Government of Canada's Clean Growth Hub.