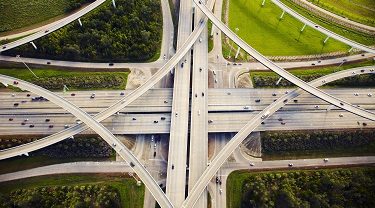 Building opportunities in the U.S. infrastructure sector
Yousef Salama is an expert on infrastructure and how it's developed, financed and built. As Export Development Canada's (EDC) business development director based in Chicago, his mission is to connect Canadian companies with opportunities in the sector in the United States.
"I have two main responsibilities with EDC," says Salama, who is from London, ON. "The first is to set up a customer-driven strategy for our work with the Canadian and U.S. infrastructure firms that call on us for help. The second is to connect Canadian enterprises with good business opportunities here in the U.S."
Salama was a natural fit for EDC's Chicago office given his wealth of experience and knowledge of both the U.S. and Canadian infrastructure sectors.
 Graduating with a master's degree in public policy administration and law from Toronto's York University, Salama spent seven years working at PPP Canada, a Crown corporation that oversaw public-private partnerships (P3s) in the infrastructure sphere until it was dissolved in 2018. 
Armed with his Canadian experience, Salama ventured to the U.S. and joined the Los Angeles County Metropolitan Transportation Authority (LA Metro) to help them establish their P3 program. After a subsequent stint in the private sector, he went to the Chicago Metropolitan Agency for Planning, where he was deputy executive director responsible for allocating transportation funding and research analysis, modelling and demographics.
The U.S. infrastructure is in urgent need of attention. The American Society for Civil Engineers' 2021 report on the sector estimates that in the past decade alone, U.S. spending on infrastructure rebuilding, upgrading and maintenance fell short by US$2.6 trillion. This gap will balloon to almost $10 trillion by 2039 if the neglect continues.
But the colossal size of the sector means that the U.S. doesn't have the domestic construction companies, labour force, equipment, or engineering and design capacity to meet its needs. In the near future, the sector will also see shortages of vital construction materials such as copper, lumber, aluminum and steel, and critical materials such as lithium, nickel and cobalt for the energy transition. All this is expected to create an enormous number of opportunities for Canadian businesses along the entire infrastructure spectrum.
Recognizing the severity of the shortfall, the U.S. government is trying to turn things around with a major funding program, plus a low-cost financing program. The first, the Bipartisan Infrastructure Law (BIL), allocates $1.2 trillion in funding for rebuilding and upgrading four key sectors, while the second, the $400-billion Inflation Reduction Act (IRA), is intended to provide essential low-cost project financing and tax credits.
Current and future opportunity sectors
BIL, the largest long-term investment in infrastructure and economy in U.S. history, focuses on the following sectors, with the $1.2 trillion in funding (includes $550 billion in new funding) allocated as follows (approximates):
Transportation: $848 billion for highways, roads, bridges, airports, public transportation, electrical vehicle (EV) infrastructure, buses and trains


Energy: $358 billion for solar, wind, clean hydrogen and battery manufacturing


Broadband: $65 billion for deployment, middle-mile infrastructure, mapping and adoption


Water: $55 billion for lead removal, water treatment, distribution and storage, and wastewater infrastructure
Many opportunities are already available in these sectors. There are also three additional areas where opportunities already exist, but in Salama's view, will see significant growth down the road:
There'll be more asset monetization as municipalities, states and agencies sell their assets for revenue to fill in their infrastructure gaps. Legislative manoeuvres in Washington, including technical funding in the BIL to support asset monetization planning, a congressional report due Aug. 1, 2024, highlighting impediments and solutions and the introduction of H.R. 490 into the U.S. Congress calling for the creation of a Federal Infrastructure Bank, are all signs that a pivot toward the heightened use of private capital (versus public funding) is on the horizon after BIL. That may create major opportunities for Canadian institutional investors to acquire assets.


Educational facilities will be a major state-level investment target over the next several years. This will cover Grades K-12 and university facilities, community colleges, campus housing and energy, and other education-related needs. Billions of dollars of school bond referenda will be on our ballots in several U.S. states in the months ahead, including in Michigan, Indiana and Texas.


Energy from waste will also provide major opportunities, especially since Canada is at least a decade ahead of the United States in this sector. The U.S. emphasis will be on closed-loop systems that can transform organic landfill waste into municipal heating and biofuels. We're seeing multiple planning stage opportunities in Connecticut, Florida and Washington; an optimal time for Canadian companies to position themselves. 
Canadian firms are well-positioned for seizing opportunities in all these areas. "U.S. public-sector agencies prefer to work with companies that have an on-the ground presence," says Salama. "Canadian companies have a robust understanding of the business norms and practices of the U.S. market and bring relevant and niche expertise."
You should also check out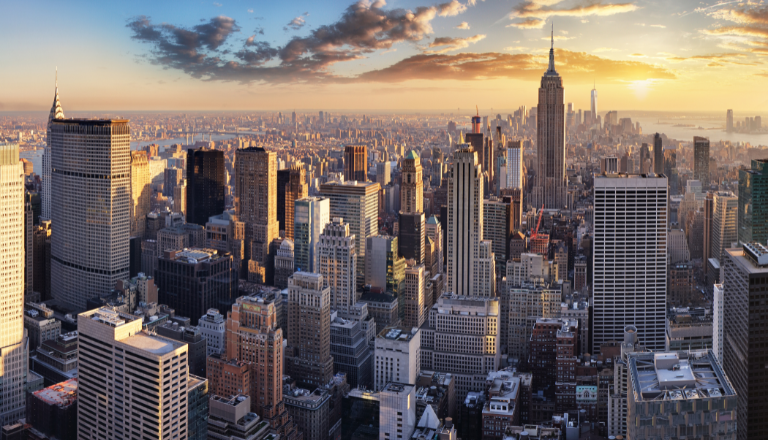 Salama sees several essentials for a successful market entry:
It's vital to know your client on a deep level. "For example, when I first started working in the U.S. public sector, I found the vast size of our ecosystem daunting; the complexities of socio-economic-political environmental and how to manoeuvre around it. For Canadian companies entering the U.S. market, understanding that the legislative, fiscal, regulatory and political ecosystem is vital to winning contract work in the U.S. is paramount.


You must create relationships with individuals inside your target agency. As you're doing this, you have to show them beyond a doubt that you're both knowledgeable about their agency and competent to work with it.


You have to study the agency and identify the decision-makers within it. Once you've done that, you'll know who to approach for your particular purposes.


When bidding on a  federally-funded contract, be prepared to meet the disadvantaged business enterprise (DBE) requirements. DBEs are for-profit small businesses of which socially and economically disadvantaged individuals own at least a 51% interest, and control management and daily business operations. "In a project with federal funding anywhere in the United States, you'll typically have to set aside about 10% to 25% of the work for DBEs," says Salama. "You have to know which contractors and subcontractors qualify for this work, or you're going to have problems assembling a qualified team and putting a reasonably attractive bid together."


For projects without federal funding, some jurisdictions will emphasize DBE requirements just as much as the federal government. Other jurisdictions don't pay much attention to DBEs, but in the major U.S. metropolitan areas, there'll usually be DBE requirements for state or local projects. Building a DBE into a bid can be an effective way to winning a contract.
But what about the tough regulatory language that sometimes surrounds U.S. trade laws such as the Buy America/Buy American provisions? Aren't those likely to be a barrier for Canadian construction, materials and service firms that want to work in the U.S. sector?
"These policies affect certain industries more than others," says Salama. "In large part, it doesn't affect construction companies, professional service companies or pension funds. It does, however, affect materials companies, especially in the areas of steel, iron, and lumber. But the U.S. authorities understand that they'll always need trusted outside partners to help provide the resources necessary for renewing their infrastructure. As a result, Canadian companies will usually be able to make a case for regulatory exemptions or waivers when needed."
One effective way of mitigating the regulatory risk is by establishing a business presence in the United States. Many regulatory issues will vanish if the work is done by a U.S.-based affiliate of your Canadian company and creating such an affiliate is straightforward. 
The major types of affiliates are corporations and limited liability companies (LLCs). Both are legal entities and can range from a small office to a full-scale manufacturing operation. Alternatively, you can form an affiliate by acquiring a U.S. firm (or merging with one) or by forming a joint venture with a U.S. business.
The regulatory space that Canadian companies need to follow acutely resides within the energy transition space. The development of transmission lines in the U.S. has fallen severely behind in the past decades, victim to a complex and bureaucratic permitting process.
Currently, it can take up to 10 years for a transmission project to start construction. As a result, the capacity of projects seeking connection to the grid (the so-called interconnection queues) has grown continuously in the past decade. In 2022, more than 1.2 terawatts (one trillion watts per hour) of capacity were waiting for approval to be connected to the power grid, more than the existing installed capacity in the country at the time.
A study of seven independent standard operators (ISOs) and 35 utilities for which data was available found that more than three-quarters of proposed projects withdrew their request before reaching commercial operation because of transmission setbacks.
In addition, despite legislative victories in the form of the IRA and BIL, this past year saw myriad government decisions working against the energy transition. For example, a tariff probe investigation by the Department of Commerce on solar modules imported from several Southeast Asian countries caused project delays across the country. Forecasts from April 2022 estimated a deployment loss of more than 30 gigawatts of solar capacity between 2022 and 2025 should tariffs be imposed. Meanwhile, a decision by the Supreme Court against the Environmental Protection Agency's (EPA) regulation authority (West Virginia versus EPA case) could threaten to undermine emission reduction efforts in the coming years.
 "The sheer amount of work taking place in the U.S. will continue to challenge the labour market; this represents a great opportunity for Canadian companies to potentially fill that gap while offering their complementary expertise. At the same time, Canadian companies need to overlay a legislative and regulatory environment in the U.S., specifically at the state level to assess where reasonable contract wins may exist and/or avoid the stop-go nature of the U.S. infrastructure development."
Salama offers these key tips for getting a foothold in the U.S. infrastructure sector and operating successfully there:
Have good in-depth market intelligence about the capital programs that the agencies will undertake over the next 10 years; metropolitan planning organizations (MPOs) are an invaluable source of data and information on long-range transportation plans in major U.S. metropolitan areas.


Learn at least a year in advance what the opportunities will be, or your local competitors will get to them before you do.


Know your client and the social-economic-political details of the infrastructure space they work in—this intelligence could assist in an assembling a successful bid.


Look for partnering opportunities with local firms and DBEs, and consider establishing a U.S. presence.


Stay current on the legislative and regulatory environment, including tracking acts of legislation, which could give you a first-mover advantage.


Understand U.S. taxation rules, customs regulations and labour laws.


Work with EDC to find:
You can connect with Yousef Salama here.