Interview with Rafael Castillo, Regional Manager – Peru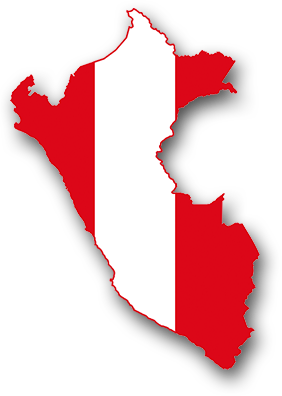 2015 Top Canadian exports: Cereals (54%), Machinery (10%), Edible vegetables (5%)
2015 GDP: $192.08 billion US
2015 Canadian export totals: $858.3 million
2015 Canadian import totals: $3.3 billion
FTA with Canada: Yes
Business friendliness
Peru is currently the second-fastest growing economy in Latin America after Bolivia, offering political stability, credible macroeconomic policies and an investor-friendly climate. The recently elected government, which is very pro-business, is expected to invest heavily in public infrastructure projects, unlocking various investment opportunities for Canadian companies. Thanks to the Canada-Peru FTA, Canada has become one of the top foreign direct investors in the country.
Opportunities
Mining has been historically the most important sector for Canadian exporters in Peru, and Canada is currently the sector's third-largest investor. Other growing sectors include infrastructure and clean-tech.
The long-term infrastructure deficit of Peru—estimated at $150 billion US—together with the new government's ambitious agenda to bring major projects online in the next five years, opens up many other opportunities for Canadian businesses, particularly regarding innovation and technological optimization.
Risks and challenges
Specific to infrastructure and mining in Peru, there are two main challenges. The first is related to environmental licensing, permitting and social conflicts. The government in Peru is committed to cutting red tape and finding peaceful resolution to any social conflicts surrounding important projects. The second challenge is strong competition from local and international players that are well established in the market.
Mitigating risk
To address customs delays and false interpretation of the Peruvian tax regime, get good local advice, including customs facilitation and legal guidance.
Canadian companies should leverage their strong CSR experience to help overcome social conflicts. In regards to local competition, develop a local presence by entering joint ventures and strategic alliances to gain more visibility with key clients.
Interview with Gustavo Galvis, EDC's Chief Representative – Andean Region & Central America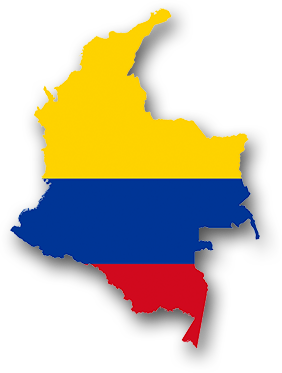 2015 Top Canadian exports: Cereals (37%), Nuclear Reactors, Boilers, Machinery and Mechanical Appliances (10%), Edible vegetables (10%)
2015 GDP: $292.08 billion US
2015 Canadian export totals: $782.8 million
2015 Canadian import totals: $817.2 million
FTA with Canada: Yes
Business friendliness
In the past decade, Colombia has worked hard to offer investor-friendly policies, economic and political stability and a government-led security strategy. In fact, according to the World Bank Group, Colombia now ranks #1 for ease of doing business in all of Latin America and the Caribbean.
Opportunities

Canada is the largest investor in the Colombian oil and gas sector, which continues to provide opportunities. The terrain is similar to the Alberta foothills and Canadian operators can easily transfer their expertise.

Infrastructure is another emerging sector. The government has launched one of the most ambitious road concession programs in the region to date, adding 8,600 km of new roads at an investment of approximately $28 billion US. Colombia's infrastructure program also includes schools, hospitals, airports, government facilities, water and wastewater treatment plants, telecommunications, etc. Alternative energy is a focus for the government. In addition to strong engineering and a good CSR reputation, Canadian businesses are bringing state-of-the-art technologies and significant experience in Public-Private Partnerships.

Other promising sectors are agriculture and ecotourism. As peaceful negotiations with guerrillas are reached, Colombia is opening up for tourists and biodiversity scientists. Huge tracts of land that were left fallow for many years will also be developed.

Risks and challenges

Similar to some other countries in the region such as Peru, below, doing business in Colombia brings challenges of potential language barriers, cultural differences and competing against local and international players.

Other challenges include lack of infrastructure which, as mentioned, is being rectified; a complicated tax regime; and a more relaxed approach to process and timing.

Mitigating risk

Colombia's business class generally has a working command of English, but having key members of your team who are fluent in Spanish is vital to success.

In-country agents or distributors can be a great advantage when exporting to Colombia, since these individuals or firms will be familiar with local conditions and can represent you to the local business community. They can also help you find customers, arrange distribution channels, handle documentation, clear your goods through customs and provide after-sales service.
Local business circles tend to perceive Canadian firms as trustworthy and competent, with strong CSR practices. This can give Canadian businesses a significant advantage in the local market.
As with any market, Canadian companies should exercise due diligence when dealing with a prospective buyer or partner in Colombia. Investigate your prospective customer or partner's creditworthiness, financial record, quality of management, business history and reputation in the local and international marketplace.
For most other challenges, a long-term commitment to the market that includes a local presence is recommended. Invest in local partnerships—joint ventures, memorandums of understanding (MOUs) and strategic alliances—where you can get good market and accounting advice.
Interview with Chia Wan Liew, EDC's Chief Representative – Southeast Asia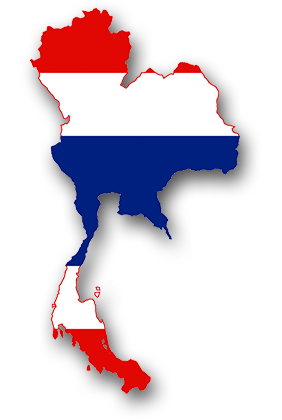 2015 Top Canadian exports: Wood pulp (15%), Fertilizers (12%), Cereals (11%)
2015 GDP: $395.28 billion US
2014 Canadian export totals: $715.7 million
2014 Canadian import totals: $2.6 billion
FTA with Canada: No
Business friendliness
As the second-largest economy in the Association of Southeast Asian Nations (ASEAN), Thailand continues to display significant economic potential for Canadian businesses. The market boasts relatively strong infrastructure, pro-investment policies and a strategic location for trading with other Southeast Asian countries.
Opportunities
Several sectors present good potential for Canadian exporters, especially in agriculture, oil and gas and services. Thai telecommunications companies are undergoing major upgrades and expansions, providing many opportunities in the Information and Communications Technology (ICT) sector.
Another rising sector is renewable energy, especially clean technology. The Thai government is increasingly committed to protecting the environment, while diversifying its energy mix. Canadians are known for innovative technology and quality products, so it's a natural fit. Opportunities in infrastructure, especially rail and aerospace, are also budding, as more Thais are able to afford air travel.
Risks and challenges
Political instability continues to be an issue in Thailand. Recent years have seen many coups, protests and general civil unrest. Other challenges include fierce competition from Japanese, Korean, European and American companies; risk of patent or copyright infringement; and the language barrier.
Mitigating risk
Despite a relatively stable private sector, Canadian companies should exercise extra caution and ensure that all contracts signed will survive any changes in power.
You can mitigate most other risks by committing to the market, taking the time to understand it and setting up a local presence. It's best to work with good local partners who can be a part of your growth strategy. If it's not feasible to set up an office, try working through major contractors, acting as sub-suppliers, or through sub-contractors to well-established foreign companies operating in Thailand. Also, be sure to leverage the Thai Board of Investments, as there are many incentives for investing in Thailand's priority sectors.
|   | Top 3 Canadian Exports to Frontier Markets in 2015 |
| --- | --- |
| Thailand | Pulp (15%), Fertilizers (12%), Cereals (11%) |
| Peru | Cereals (54%), Machinery (10%), Edible vegetables (5%) |
| Colombia | Cereals (37%), Machinery (10%), Edible vegetables (10%) |
| Philippines | Cereals (29%), Wood (16%), Meat (9%) |
| Vietnam | Fish (16%), Cereals (13%), Fertilizer (12%) |
| South Africa | Aircrafts (26%), Machinery (19%), Cereals (13%) |
| Morocco | Cereals (77%), Aircrafts (5%), Fish (3%) |
| Kazakhstan | Machinery (31%), Aircrafts (28%), Vehicles (12%) |
| Romania | Mineral fuels/oils (47%), Machinery (12%), Base metals (9%) |
| Hungary | Machinery (32%), Electrical/Electronics (14%), Health/science technology (12%) |