In 2018, we heard from some inspiring Canadian companies that have taken their products and services abroad. Whether it was custom food trucks, immersive entertainment or beauty products, these companies all took different paths to go outside Canada. Here's their great advice that can help put you on the right track to start your exporting journey.
Don't be shy about asking questions
One excellent piece of advice we heard was that when you're starting to export, you don't have to do it alone. Alexandre Lemieux, business development manager for the art installation consulting company, Creos, says it's important to ask questions throughout your journey. 
"Don't assume you have the answers to everything. For example, we recently shipped to China. It took a lot of time and discipline to figure out the paperwork we needed to do to get all the approvals and required access, like the visa. 

"For us, it was important to talk to artists who had been to China, as well as the organizations we were working with there. I would also recommend doing as much research as possible, and don't give up—sometimes a small hint from someone will push you in the right direction."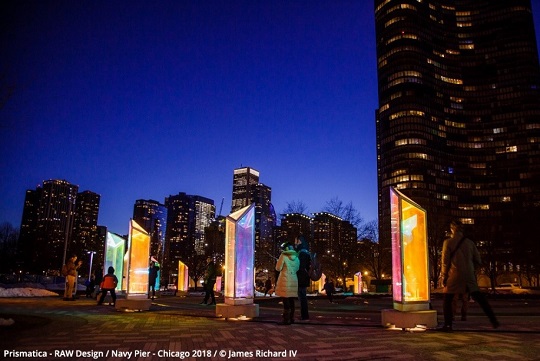 Make sure your brand is consistent
Escape Manor opened one of its escape rooms in Australia and wanted to ensure its brand was recognizable no matter where the company expanded., Steve Wilson, co-founder and VP of Marketing, says brand was a huge part of the international location's success.
"We ensure every location has the same colour palette, logos and some of the same pieces, but with a unique flair. And no matter what, the iconic Escape Manor compass has to be visible. We also feel it's important to do as much as we can in-house. Nobody knows the brand like we do, so instead of outsourcing, our employees develop scripts, design rooms and set escape room scenes. This ensures everything has the voice, tone and look we want."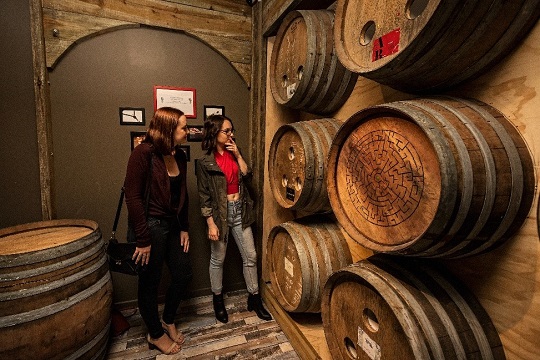 Leverage an e-commerce platform
Several companies we spoke to emphasize the importance of a strong online presence and said an e-commerce platform that served international customers well was essential. 
Adi Gullia, founder of beauty company, Grace & Stella, said the reach an e-commerce platform provides is critical. "I recommend starting on a platform, like Amazon. It's good for small businesses because you can start for as little as $30 and still get tremendous reach. We felt that Amazon would cast us a wider net than a retail shop in our hometown of Vancouver. And, it continues to allow us to cheaply explore different markets and strategies without investing significant capital."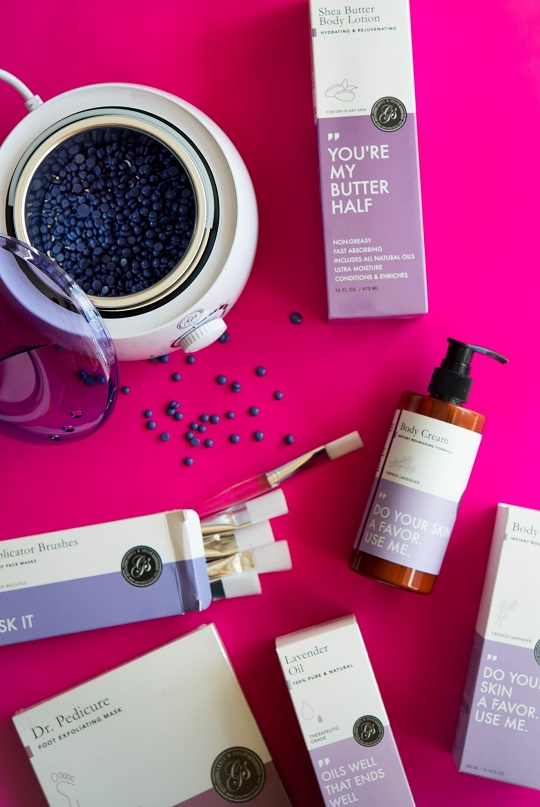 SilverPaw, a dog accessory company, suggests diversifying your online distribution model to reach different customers. It's started a monthly dog subscription box and has increased its presence online.
"Over the past couple of years, we started building the tools to really be successful with e-commerce. We're really confident SilverPaw is going to be a big name online," says Lorne Miller, company president and CEO.
Otto Kemerle, president of Food Trucks International, came to EDC after he met a customer he couldn't refuse at a trade show. "Attending trade shows is the best way to get new customers. For example, we met a large builder at an expo in Las Vegas and because of that, we got to go to its corporate head office and do a presentation. That's how we became their designated builder."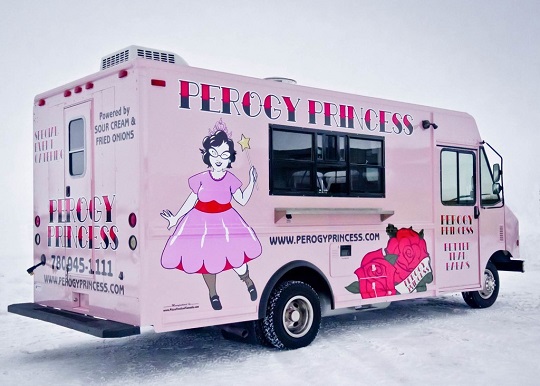 Companies often tell us that the risk of going abroad is a big concern. Will your customer pay, will you have enough cash flow to take on a large order? Piccola Cucina, a mother-daughter-owned specialty baking company, became a successful exporter largely due to credit insurance.. After making its first sale abroad, it relied on credit insurance to help get its money back when the customer didn't pay.
"The situation would have been much worse if I didn't have the insurance," says Pina Romolo, president and CEO of Piccola Cucina."And knowing it's always available gave me the confidence to keep exporting. I will never send anything without getting that insurance. It's nice to know your shipments are protected," she says

At EDC, we love hearing stories from daring, passionate and inspiring companies like these that have taken their first steps in exporting. We hope to hear from companies like yours in 2019, so we can share your journey from Canada to the world's stage.