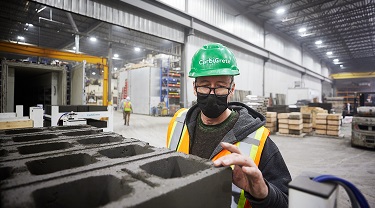 CarbiCrete: Winner of EDC Pitch Competition 2022
It's the most used substance on the planet after water, but many people don't realize that the cement in concrete is bad for the environment, says Chris Stern of CarbiCrete, this year's winner of Export Development Canada's Cleantech Pitch Competition.
As the biggest industrial carbon pollutant, cement "is responsible for 8% of global greenhouse gas (GHG) emissions," says Stern, founder and CEO of the Montreal-based tech firm, which is ranked among the fastest-growing sustainable companies in Canada.
You should also check out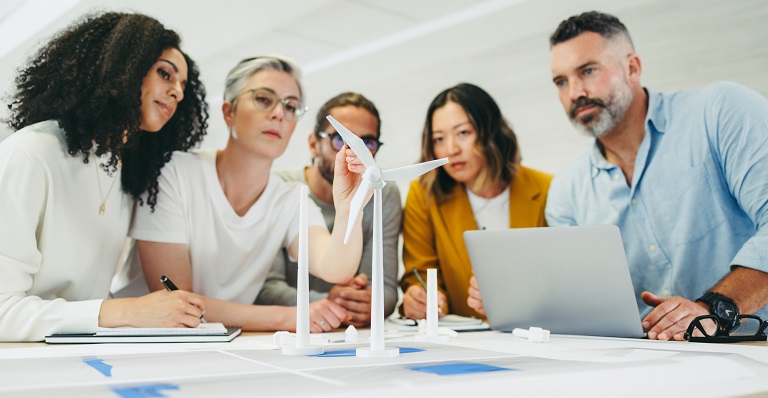 During EDC's recent Cleantech Export Week, CarbiCrete was one of five "best of the best" Canadian companies invited to take part in the third annual competition on Oct. 26.
"It's an opportunity to showcase up-and-coming companies in the cleantech industry and how their solutions are helping in the fight against climate change," says Lynn Côté, national lead of EDC's Cleantech team and the moderator for the 2022 virtual event.
"CarbiCrete was chosen because their technology is making a strong environmental impact," says Côté, adding that the winning pitch was determined by a panel of six judges and an audience poll.
What they do
Founded in 2016, Carbicrete's patented technology enables the manufacturing of cement-free, carbon-negative concrete. Instead of cement, steel slag—industrial waste that's readily available from steel factories—is used as the binding ingredient in precast concrete products. 
The mix is then formed into standard construction blocks and cured for 24 hours in specialized absorption chambers which are injected with carbon dioxide (C02). The C02 reacts with the slag in the fresh concrete and is captured and converted into calcium carbonates to give the concrete its rock-hard strength.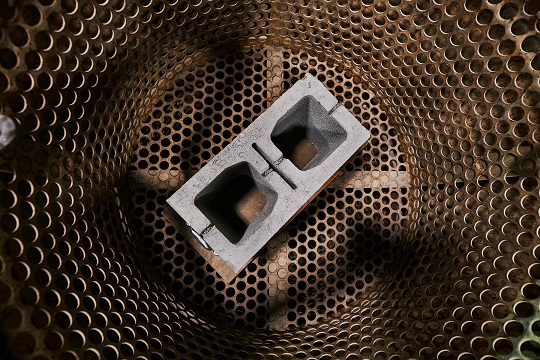 The curing of regular concrete typically takes 28 days—CarbiCrete's process is 97% faster. As an added benefit, the technology can be retrofitted into existing factories.
"Concrete manufacturers don't have to build a new factory—they just have to change their curing system," says Stern, who worked in the solar power industry before starting CarbiCrete.
And as he told the judges during his five-minute pitch session, his company's carbon-negative technology offers many advantages that are better for the environment:
It gets rid of cement.
By removing cement in concrete, it cuts GHG emissions 100%.
It uses an industrial byproduct that's otherwise waste. About 250 million tonnes of slag are produced every year and often, "factories have to pay to have it taken away," Stern says.
It permanently sequesters C02 in concrete.
"It's a no-brainer," says Stern, who is focused on expanding his company into France, India and the United Kingdom. 
A pilot project has also been commissioned at a large facility in Drummondville, QC with an end goal of producing 25,000 blocks per day. CarbiCrete's target is to produce one gigatonne of carbon-negative concrete by 2030.
"Carbon removal is a permanent solution. We're not storing it in the ground and hoping for the best. We're getting rid of it," Stern says.