If I had to sum up Colombia in one word, it would be: Reinvigorated. For more than five decades, this breathtakingly beautiful South American nation was ravaged by an armed conflict fuelled by the drug trade. Colombia had a reputation for being one of the riskiest countries in which to do business, despite its wealth of natural resources and ample business opportunities. 
But things have changed for the better since the signing of a peace deal between the government and the Revolutionary Armed Forces of Colombia (FARC), the main rebel group in the country. Since then, Colombia has become only the third country in Latin America (after Mexico and Chile) to join the Organisation for Economic Cooperation and Development (OECD), which will help keep the nation on a reform path in the areas of governance, corruption, education, health and trade, to name a few.  
These recent developments will only help strengthen the business case for Colombia, which is the third-largest economy in South America, after Brazil and Argentina. Unlike these larger neighbours, Colombia has boasted a stable economy that's been pumping out annual growth between 2% to 5% and has experienced only one recession in the last 30 years; two, if you're counting the last century.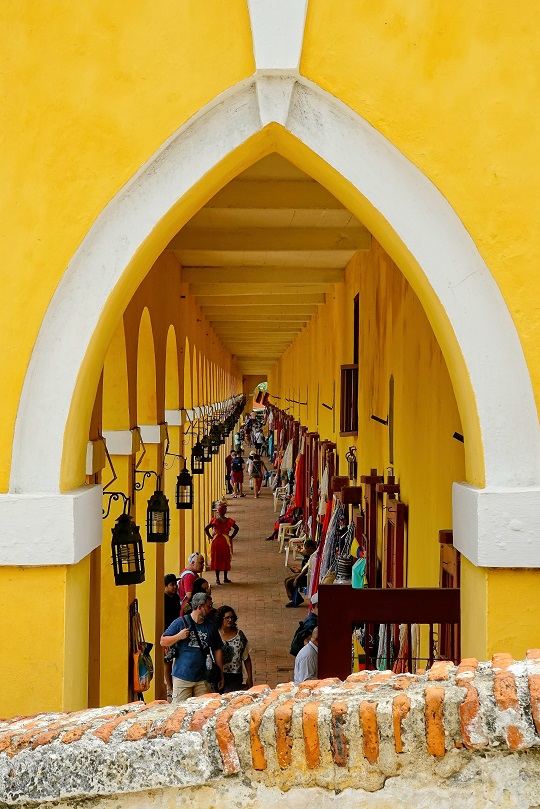 What's more, successive governments have done a laudable job in reducing the poverty rate in the last decade, dropping from 40% to around 27% today. As a result, the middle class has been growing steadily, and so too has the consumer market. Geographically speaking, Colombia is the gateway to South America, strategically accessible by both the Atlantic and Pacific oceans, making it a natural logistics hub for the region. 
Swift growth in bilateral trade
Canada inked a free trade agreement (FTA) with Colombia in 2011. Since then, bilateral trade has grown by more than 50%—that's 10 times faster than our two-way trade with the rest of the world. Last year, Canadian merchandise exports (including re-exports) to Colombia surpassed the $1-billion mark for the first time. Beyond tariff reductions, the FTA provides Canadian companies with a competitive edge by protecting our intellectual property and investments.
Today, more than 100 Canadian companies operate in Colombia. It's also the fourth-largest destination for Canadian direct investment in South America, with infrastructure, extractives and financial services assets in excess of $5 billion. These numbers speak volumes about the new and growing confidence in this once-troubled market.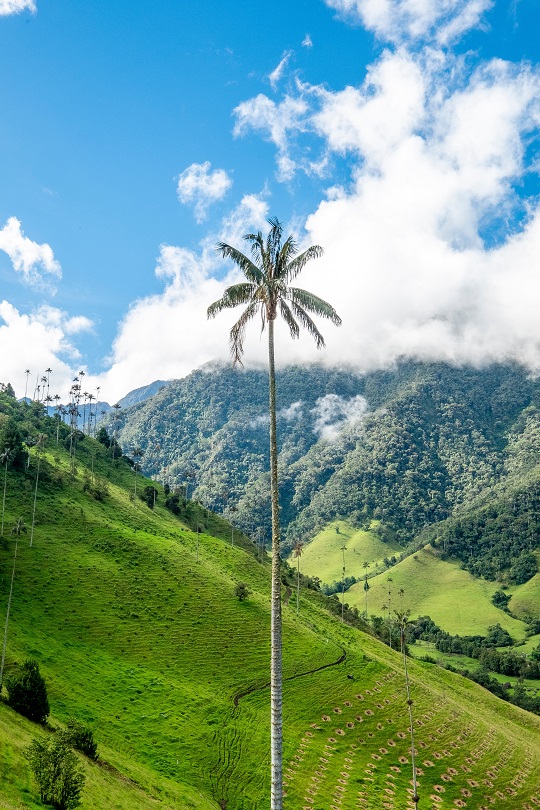 Key sectors and growth trends
Although Canada's enjoyed a traditional foothold in mining—in particular, gold and copper—there's increased activity across many sectors.
Agriculture and agri-food: Canada's had success with grains, pulses, meat (particularly, pork and beef) and animal feed.

Oil and gas: Colombian resources are depleting fast, so there's a push to increase exploration through the auction of new blocks. Technologies related to oil recovery and mature fields are much sought after, as well as in the development of unconventional resources, like fracking and deep-water exploration. 
Clean technology: Water and wastewater treatment services are in high demand. With air pollution being a growing problem, there are ample opportunities in energy efficiency, renewable energies and smart grid solutions.
Infrastructure: Colombia has a national development plan that's injecting $100 billion into infrastructure projects. There's big demand for transportation solutions, including roads, airports and ports, plus social infrastructure projects such as schools and hospitals.
Defence and security: Despite the strides to curtail violence, security threats continue and drive the demand for various remedies, including surveillance technology, simulation and training, polygraph and drone technology.
Information and communications technology: As Colombia shifts into the Fourth Industrial Revolution (a merging of advanced physical, digital and biological technologies) gear, there's a rising demand for artificial intelligence, blockchain, internet of things, smart cities, software, e-learning and e-health applications.
Education: There are more than 4,000 students enrolled in Canadian universities—the third-largest source of foreign students to Canada from the region. With only 7% of Colombians speaking English, there's a huge demand to provide language-training solutions to local companies, the military and civil service.
If you've done your research and are seriously considering doing business in Colombia, get in touch with the Trade Commissioner Service (TCS). We have a team of 10 trade commissioners in Bogotá, each possessing their own sector specialty, as well as intimate knowledge of the major players in those sectors. We have an ingrained understanding of the local culture, which we can share with you to help you avoid making any missteps. Most importantly, we've built a comprehensive network of vetted trade service professionals, who can help you make quick work of building your own export network here in Colombia. We can provide you with connections to local lawyers, accountants, translators, agents, business representatives and customs brokers. We're also able to provide introductions to the right government officials, including procurement officers.
Before you set foot in market, contact your regional TCS representative for an evaluation of your market entry plan. We could save you time, money and aggravation if we determine that another market would be better for your product or service. Research shows that companies that work with the TCS earn close to 20% more than exporters who go it alone. In addition, they export to 25% more markets at a volume of 10% more products than other exporters. So, it just makes sense to put us to work for you, especially since our services are free.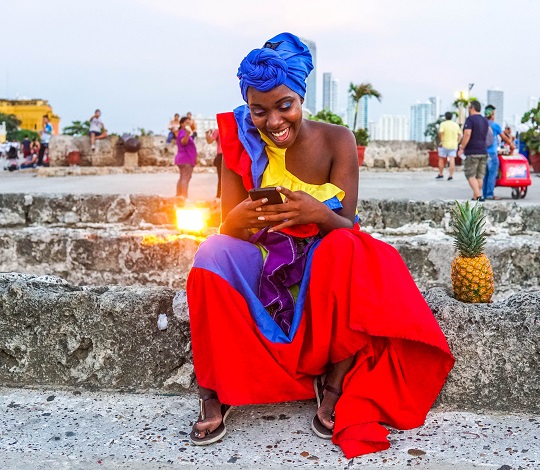 Trade fairs: Can do with CanExport
Keep in mind, TCS is heavily involved in trade fairs in Colombia. Here's just a few that will be happening in the coming months:
If you're in the cleantech sector, you should know that the water quality event, WEFTEC, in Chicago, will have a strong contingent from Colombia.

And remember, the CanExport program provides financial support to small- and medium-sized enterprises (SMEs) looking to expand to new markets. A wide range of export marketing activities are well-funded, including participation at trade missions. What's even better: As of Aug. 22, the project funding limit for SMES will increase to up to $75,000 and will cover up to 75% of eligible expenses.

Connecting with international buyers
Export Development Canada can help Canadian exporters reduce their risks in Colombia and other international markets by offering credit insurance and political risk insurance. Their Export Guarantee Program can help your bank provide you with additional access to financing, and even offer financing to your Colombian buyer.
EDC has also developed strategic relationships with key Colombian corporates in the sectors in which Canadian suppliers have strong capabilities. For example, they have lending arrangements with Grupo Energía Bogotá, EPM and Promigas. These financial relationships enable EDC to forge ties with the procurement divisions of these international companies, and in turn, make introductions to proven Canadian suppliers who can meet the needs of their various supply chains.
With all these advantages, there's never been a better time to do business in this important, reinvigorated South American market. As the head of trade here in Colombia, it would be my pleasure to help you do just that.
EDC webinar series: Our popular webinars are packed with information you need to succeed globally. Check out past webinars or sign up for upcoming broadcasts of interest to you.