The last two years have seen Canadian exports post the strongest annual growth rates of the past four decades, growing by 20% in 2021 and 23% in 2022. They've also underlined just how interconnected our trade performance is to the fortunes of the broader global economy.
Initially, cross-border sales took off as they recovered from the pandemic lockdowns and businesses found new ways of interacting with their customers. Russia's 2022 invasion of Ukraine then caused the prices of commodities, like energy, fertilizers, and agricultural products to soar, boosting the value of our resource exports.
With global growth this year forecast to hit just 2.4%, according to Export Development Canada's latest Global Economic Outlook, the air is coming out of the global economy. It should be no surprise, that we expect overall Canadian export performance to deflate as well, growing by just 0.9% this year, a significant descent from the heights reached in prior years.
But, as dramatic as the descent appears, the downdraft caused by certain key commodity prices may be overstating the weakness of Canada's export outlook. While Canada's export performance over the last two years was impressive, much of the lift came from surging prices. In our spring Global Export Forecast, we expect the weaker but more even global growth profile to help boost physical shipments by 3.8%, more than the 2.1% and 2.4% volume growth recorded in 2022 and 2021, respectively.
The outlook for energy exports is the best example of a sector being driven by turbulent pricing dynamics. After taking flight, reaching growth of 63% in 2021 and 57% in 2022, we expect energy exports to fall by nearly 15% this year. However, almost all these moves can be explained by the exceptional volatility of energy prices, with prices up more than 50% in each of the last two years and expected to fall by almost 16% this year. And with energy traditionally accounting for nearly a quarter of Canada's merchandise exports, these sudden changes in altitude have an enormous impact on our overall export performance.
This same dynamic is also playing out in fertilizers exports. The Russian invasion, and subsequent sanctions against Russian and Belarusian producers, resulted in a global scramble to secure access to fertilizer supplies, causing prices to skyrocket. As a key global producer, we saw our fertilizers exports surge by an astounding 96%, with prices contributing nearly three-quarters of the growth. We forecast a relatively modest (though still strong) 13% expansion this year, as Canadian suppliers increase production to fill ongoing global shortfalls. 
You should also check out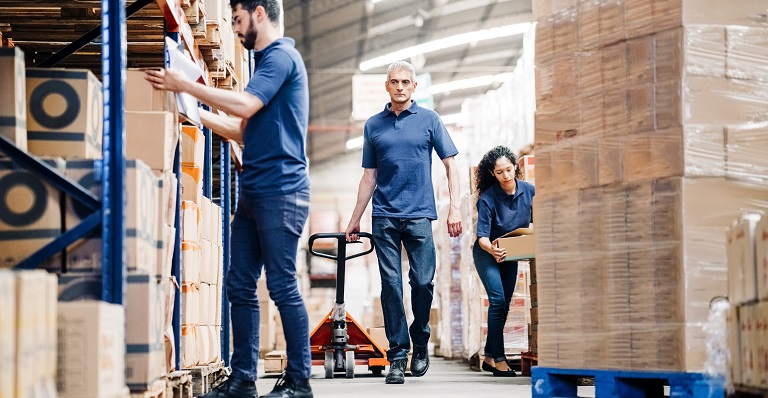 Exports of ores and metals have also benefited, though more modestly, from stronger global prices over the last couple of years. While a faster post-reopening normalization of activity in China led to an initial pop in prices early this year, a weak global demand outlook and disappointing industrial production numbers are weighing on the sector, contributing to modest Canadian export growth in 2023.
Look beyond these sectors, where pricing impacts dominate the outlook, and the forecast for Canada's exports is brighter. Our expectation that the Canadian dollar will fall to an annual average of US$0.73 this year, versus US$0.77 in 2022, should provide a significant competitive advantage to exporters in the advanced technology, consumer goods and services sectors. Strong yields last harvest season will support agricultural exports, while easing supply chain constraints will help propel exports in the automotive and machinery and equipment sectors, despite the more challenging global environment.
The bottom line?
After two years of inflated growth, powered by elevated prices, the outlook for Canadian exports is expected to dip in 2023. But, just as the outsized growth in prices obscured visibility on the way up, it's also exaggerating the fall, as volume growth is expected to remain fairly buoyant. Overall, Canadian exports should continue to grow, even as the global economic outlook remains modest. As the global economy begins to pick up later in 2024, Canadian exports will follow, posting full-year growth of 4% next year.
This week, a very special thanks to Ross Prusakowski, director of our Economic and Political Intelligence Centre.
As always, at EDC Economics, we value your feedback. If you have ideas for topics that you would like us to explore, please email us at economics@edc.ca and we'll do our best to cover them.