Manitoba-based Food Trucks International began modestly. The original owner had a handful of hot dog carts and created a single, custom-designed pizza truck, under the name Pizza Trucks of Canada. That was in 1998.
Today, Food Trucks International builds custom food trucks for individual entrepreneurs and larger enterprises,  with big brand name customers like New York Fries and Little Caesar's Pizza, the third largest pizza chain in the United States. It's even created disaster relief trucks for the Salvation Army. 
The company is eager to cook up more international growth. Under its new name and with an ambitious international expansion plan, Food Trucks International now ships as far away as Kenya and Australia. But 60% of its custom-designed mobile kitchens are destined for the United States.
New United States-Mexico-Canada Agreement (USMCA) heats up trade future
Food Trucks International is not unlike most Canadian firms that sell internationally. Canada's economy is so highly integrated with our southern neighbours that most of us don't consider the U.S. to be a foreign market. 
The recent signing of a new North American trade deal is a guarantee of continuity for the intimate trade relationship we have with the United States. 
Although the agreement has updated certain elements, like copyright protections, de minimis of express shipments and rules of origin for components (specifically autos), much within the document will maintain the status quo between us.
Two-way goods trade between Canada and the U.S. totaled more than US $581 billion last year. Despite our small population, or perhaps because of it, Canada exports almost as much as it imports from the United States. The U.S. is our largest trading partner, and we represent their second-largest trade ally.
You should also check out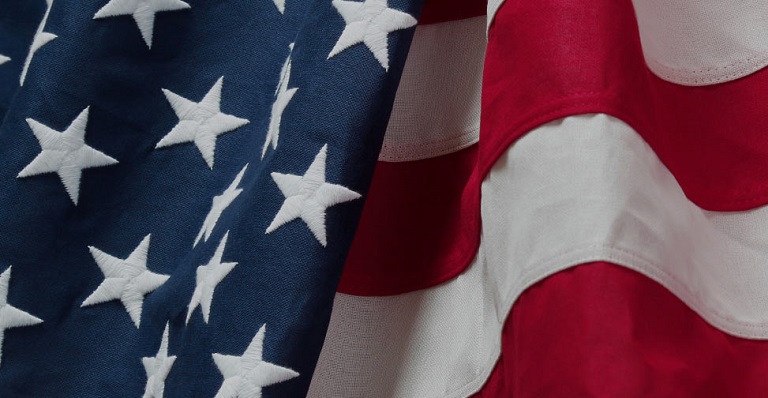 Doing Business in the United States
The U.S. is Canada's largest trade partner, offering endless prospects for Canadian exporters. What opportunities are out there for your business?
Trade between Canada and the U.S. has long been a recipe for success
Even prior to Confederation, most goods trading moved north-to-south, rather than east-to-west. The same is true today, as Canadian firms find fewer barriers and lesser distance between themselves and American buyers than they sometimes do between provinces. 
Canada also has a long history of tariff-free trade with the U.S. The original Canada-U.S. Free Trade Agreement was signed in 1988 and ratified a year later. It was, of course, the prelude to a continental free trade deal that would emerge half a decade later, when the U.S. and then Canada pushed for tariff-free access to Mexico and a trilateral deal between the three countries.
Since the original North American Free Trade Agreement (NAFTA) was signed in 1994, the integration of North American supply chains between the three countries makes daily cross-border trade an absolute necessity for many companies. For more complex manufactured goods, components often crisscross North American borders many times before reaching their final destinations.
Intermediate imports – as these inputs are often called – are integral to job creation and economic growth across the three countries. The U.S.-based Brookings Institute estimates that around half of total U.S. goods imports from Canada and Mexico are parts or components. Our economies are dependent on this regional supply chain.
Creating a U.S.-first growth strategy
The U.S. has a population of 326 million and represents 20% of the global economy. Indeed, it's not uncommon for a Canadian brand to test in the U.S. market before launching a product in Canada. NAFTA long ago regulated cross-border investment, which has allowed successful Canadian firms to sell in the U.S. as the ideal test market.
More than 30 years ago, the once-iconic brand, Clearly Canadian, employed a U.S.-first strategy when it chose to launch its sparkling beverage line. Within five years, the company reported $155 million in sales. As a regular feature on the 1990s sitcom, Seinfeld, Clearly Canadian hit pop culture mainstream. 
By the end of the 90s, with NAFTA securely in place, Clearly Canadian purchased a Washington-based competitor and moved a large portion of its operations south of the border. At the turn of the century, the firm's vice-president of marketing noted that this international growth strategy made sense, because the U.S. is where trends are set. 
"If you're successful [in the U.S], you draw attention to yourself, and that's the best advertising you can do," Jonathan Cronin told advertising trade publication, Strategy, in February, 2000.
The U.S. market is diverse. Successful Canadian companies look at the U.S. as a series of regional markets, rather as one large buying group. Canadian firm, eShipper, recommends a regional fulfillment and shipping strategy to its Canadian clients selling to the U.S.
When Ottawa's Sarah Daniele began doing market research for her online interior design platform, Mydoma Studio, a few years ago, she recognized there was little chance of growth locally. Instead, she targeted expansion of her software-as-a-service (SaaS) company in a handful of regions of the United States.
"The market research showed me right away that I could reach 100,000 customers in the United States," says Daniele. She now focuses the bulk of her energy at trade shows in cities she identified with the largest target market – mainly designers like herself who can use her software as a platform to manage projects, invoice clients and sell their services.
Depending on the nature of your business, different parts of the U.S. may make a better entry-point.