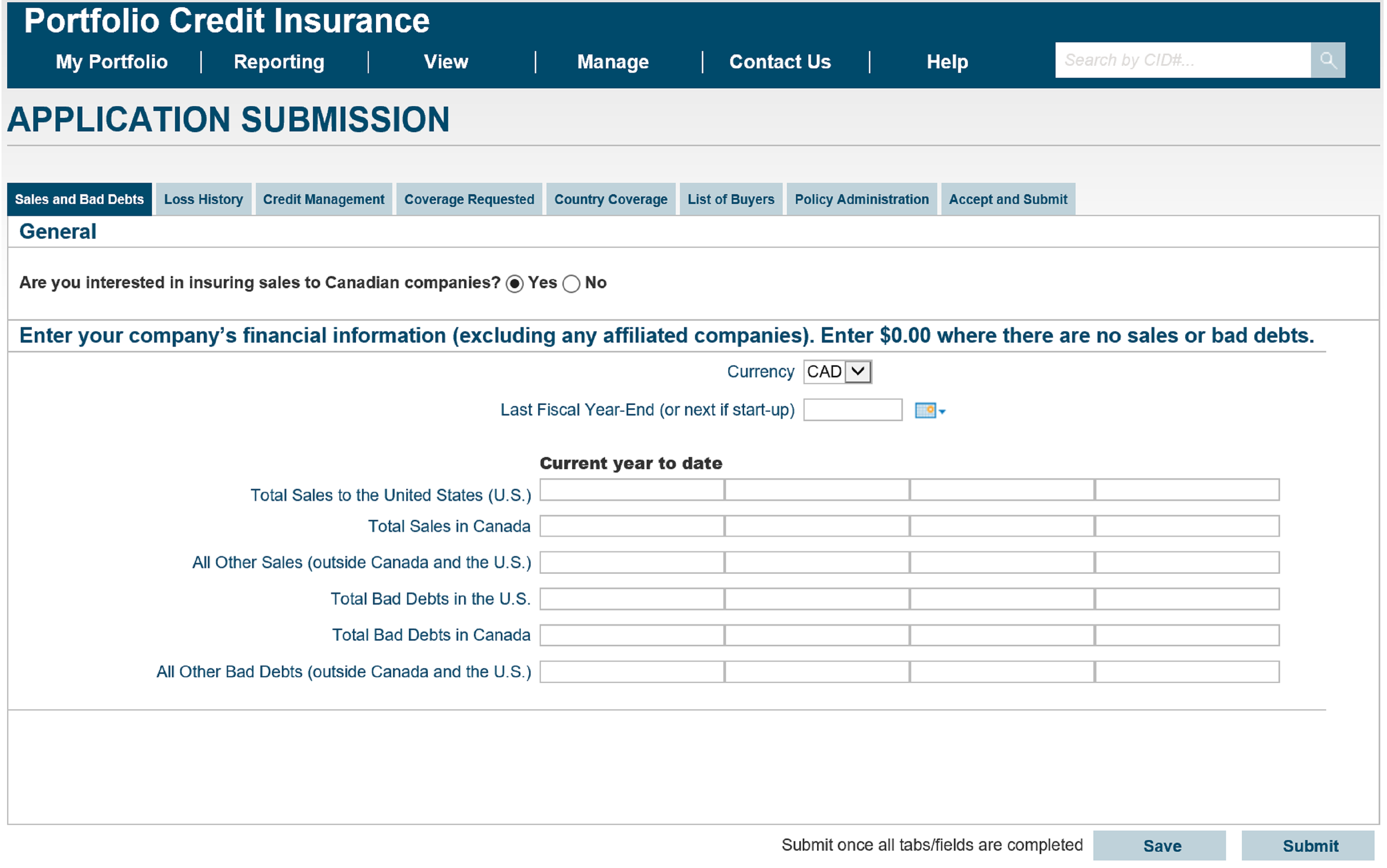 b. Select the Currency type using the drop-down menu to indicate the currency of the financial information you are providing.
c. Use the calendar when choosing your last completed fiscal year end (not the upcoming fiscal year end date). This will ensure the proper columns are displayed in the company financial information section.
If you are a newly formed company and have not completed a full fiscal year end, then select your fiscal year end date and only enter values in the Current year to date column.
d. Fill in all the fields with values to reflect your sales and bad debts. Enter '0' if there are no sales or debts.
Note: Do not enter any characters (examples: $ or commas or periods) when entering your amounts or you will receive errors when submitting the application.
e. Once you have completed this tab, click the Loss History tab.
Loss History tab
f. Under Losses Outside Canada, fill in or select values from the drop-down menus for each field to reflect your company's loss history outside Canada. 
Note: Additional questions may be displayed depending on the answers provided.