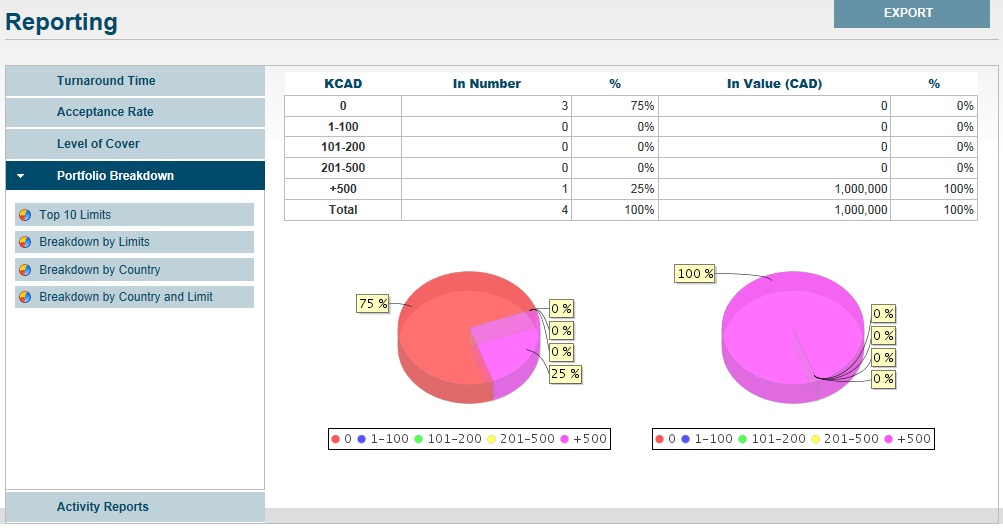 2. Five types of reports are available to you:
Turnaround time shows you the turnaround time for all kinds of applications. 

Acceptance rate shows you the acceptance rates for credit limit applications, credit increase applications, appeal applications or all applications. 
Level of cover shows the number of requests that were approved for the full amount or for a partial amount, or were declined.  This will also show you the level of cover on requested amounts. 
Portfolio breakdown shows your top 10 credit limits, a breakdown by credit limits, a breakdown by country, or a breakdown by country and credit limit. 
Activity reports show the daily activity of your account users, by week or by month.