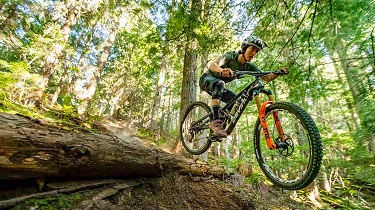 Diversify your business through free trade agreements
When Félix Gauthier bought a Quebec-based bike company 35 years ago, he couldn't have imagined his Devinci brand would become a leader in the international cycling industry.
From World Cup-winning mountain bikes and sleek hybrids to urban cruisers and powerful e-bikes, Devinci's "Made in Canada" fleet is now shipped across the globe.
Known for its innovative designs and top-quality construction—the aluminum bike frames are all welded by hand—Devinci is also part of a public ride-sharing program with more than 125,000 bikes in the world's largest cities, including Barcelona, Dubai, Toronto, Montreal, and Rio de Janeiro. 
But growing from a small company in Chicoutimi, QC, into an international sensation didn't happen overnight. Gauthier knew that exporting was essential to diversify, increase and sustain growth and expand his client base.

His daughter, Maude Gauthier, who's Devinci's financial director, says Canada's free trade agreements (FTAs) were a key incentive when choosing which global markets to enter.

Canada currently has 15 FTAs with 51 countries—there are many more are in the works—worldwide. That translates to about 1.5 billion potential consumers for your goods or services and a long list of other benefits, including:
little to no tariffs; 
preferential access to new markets;
reduced delays at customs; 
increased business opportunities; and 
getting to market faster—and cheaper—than a competitor from a country without an FTA. 
"Free trade agreements definitely give us an edge," says Maude, referring to the reduced duties—known as preferential tariffs—on their bikes when exporting into countries where Canada has an FTA.
You should also check out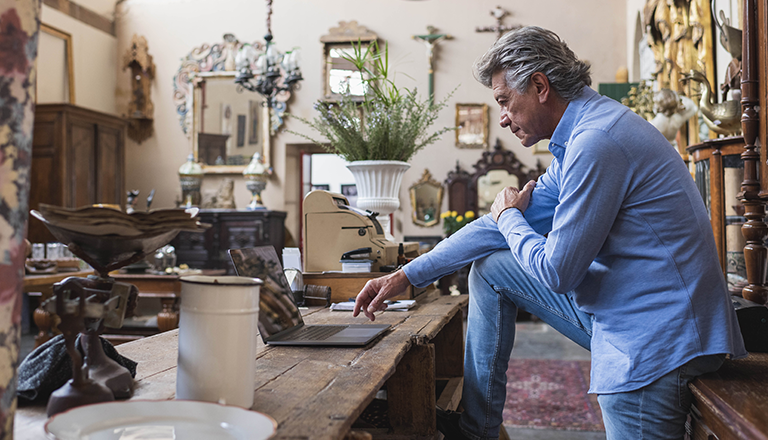 Under the Canada-United States-Mexico Agreement (CUSMA), for example, the 11%  tariff reduction to expand into the U.S. resulted in "huge savings" for the company, she says.
"For each $1,000 we export to the U.S., we now save $110 on qualifying products, which has a huge impact on the cost of goods sold. By qualifying for CUSMA, we're now able to reinvest the savings into something that brings more value to our product and customers."
Keeping production in Quebec was a top priority for Devinci. It allows them to offer their customers "a bicycle made in Canada that has a price point that's comparative to other bicycles with the same components, but made overseas," says the busy mother of two, who credits Export Development Canada (EDC) for helping her company navigate CUSMA and the Canada-European Union Comprehensive Economic and Trade Agreement (CETA).
"To put it simply, with the same/or equivalent components used to build both bicycles, we are as competitive and our frame is conceived, welded, painted and assembled here in Quebec," she says.
Time to diversify
To facilitate exporting, FTAs clearly outline the rules that govern trade between member nations and for Canadian exporters, they're a gateway to some of the largest markets in the world.
According to the Government of Canada, there's never been a better time for Canadian businesses to diversify internationally.
You should also check out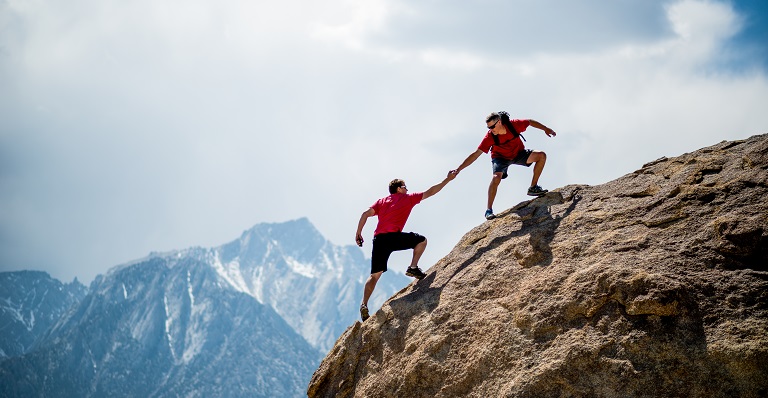 Global Economic Outlook—Summer 2023
With rising interest rates and a slowing global economy, Canadian companies are facing new potential risks. EDC's Global Economic Outlook provides insights, including overviews of key countries, to help you make better business decisions.
Since its introduction in 2018, Canada's Export Diversification Strategy has worked to secure more opportunities for Canadian exporters and investors to help them thrive in global markets. Its goal is to achieve 50% more overseas exports by 2025 and make Canada "the hub of global trade."
"Canada's export diversification efforts help to ensure a sustainable and inclusive economic future by helping more Canadians share the benefits brought by international trade," says Christine Tremblay, executive director of the Trade Portfolio and Strategy division at Global Affairs Canada.
"Canada's economy is more robust and inclusive when our trade engages the full diversity of our exporters, talent, sectors, and innovation," Tremblay says.
With myriad export opportunities in markets around the world for Canadian companies in every sector, it just makes sense to make the leap overseas, she says.
Creating a global mindset
Recognizing the importance of trade to the Canadian economy, governments have negotiated FTAs to enable companies to access new global markets with greater ease. These agreements not only provide a level playing field for companies to compete internationally, but reduce red tape to create more predictable, fair and transparent conditions for businesses operating abroad.
But increasing our exports isn't the government's responsibility alone. Canadian firms, particularly small- and medium-sized enterprises (SMEs), need to develop a global mindset to compete and win new international business.
You should also check out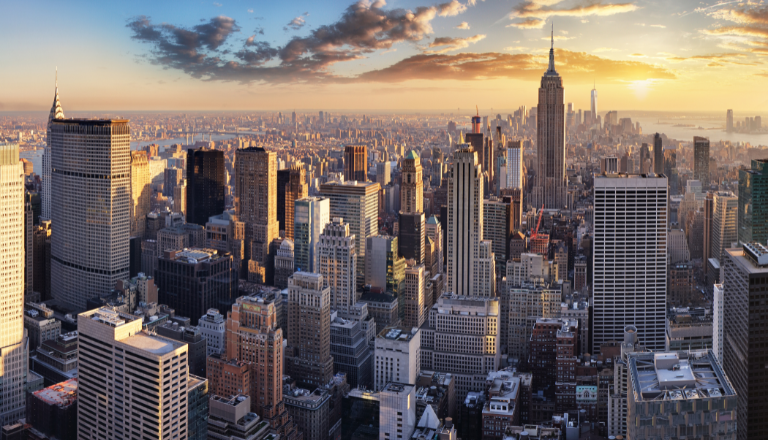 Here's why: The vast majority (98.1%) of companies in Canada are SMEs, making them "the backbone" of our country's economy. In 2021, Canada's goods exports totalled $575.1 billion of which SMEs were responsible for 42.7%. Innovation, Science and Economic Development Canada (ISED) also notes that nearly all (97.6%) of Canada's 52,663 goods exporters that year were SMEs, but only a small number of SMEs actually export.
Lack of trade knowledge, cash flow, supply chains and confidence are among the key reasons they're reluctant to go global.
"While SMEs are some of the biggest potential beneficiaries of free trade, they can be affected by red tape, administrative challenges or lack of resources to manage the exporting process," says Dina Santos, Canada's consul general and senior trade commissioner in Boston. 
Although the widespread benefits of FTAs are well-known, Santos says many Canadian SMEs aren't capitalizing on them because of these trade barriers. It's a missed opportunity that can negatively impact a company's sustainability and future prosperity.
"FTAs support economic growth, open doors internationally and facilitate the development of diversified and resilient supply chains," she says, adding, "Diversifying our trading relationships and partners will also help make Canadian companies more resilient to future disruptions in international trade." 
Ross Prusakowski, director of EDC's Economic and Political Intelligence Centre (EPIC), couldn't agree more.
"With Canada's trade deals increasing access to European (CETA) and Asian countries (CPTPP) over the last half decade, we're seeing companies start to use these agreements to move beyond North America," notes Prusakowski. But he's quick to point out that it can be challenging for many SMEs to make the leap.
"Leveraging FTAs fully takes time and attention that they might not be able to spare and developing customers or markets far from home can be expensive and complex," he says.  "When your company is on the smaller side and have people wearing many hats at once, exporting is often something that happens by chance, rather than as a result of planning."
It takes a village
Exporting into new markets to diversify your business can be daunting, but there's plenty of support to guide you on your journey, including:
Dos and don'ts of using FTAs
Even if your target market is in a country that has an FTA with Canada, it may not be right for your business. Here are a few important factors to consider:
Do
Assess whether the agreement's provisions apply to your products or services.
Ensure that you comply fully with its rules.
Build relationships with your customers and partners.
Use expert help to assess your overall free trade agreement position.
Don't
Make a free trade agreement the sole reason for entering a market.
Neglect your market research just because there's an agreement in place.
Depend solely on an agreement to keep you competitive.